To start this trip report from the beginning, click here.
 To wrap up this report, I'm going to share about our day at the Portofino Bay Resort pool, our doctor visit, and the surprise we found when we got home.
After two long days in the parks, we were ready for a relaxing day at the resort.  My husband was busy with his conference until 1:30, so the girls and I slept late and laid around the hotel room all morning.  Once he was done, we all went to the pool together.  There are actually 3 pools at the resort, but we went to the largest one which has a water slide and restaurant.  When we walked up, I was impressed with how nice it was.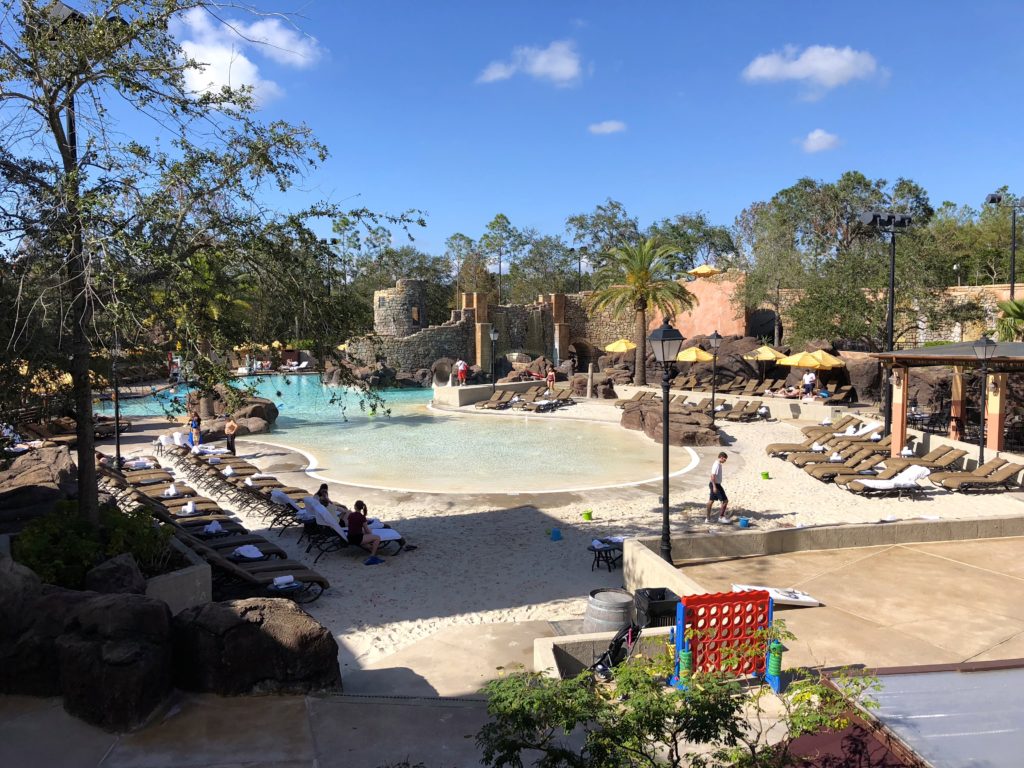 There was a sandy area for kids to play in, a beach entry area, and also a pretty big water slide which is inside of the castle structure.  There were also sand toys and pool noodles available for the kids to play with.  Thankfully the weather was warm and sunny.  We grabbed some towels and found some empty chairs by the water slide.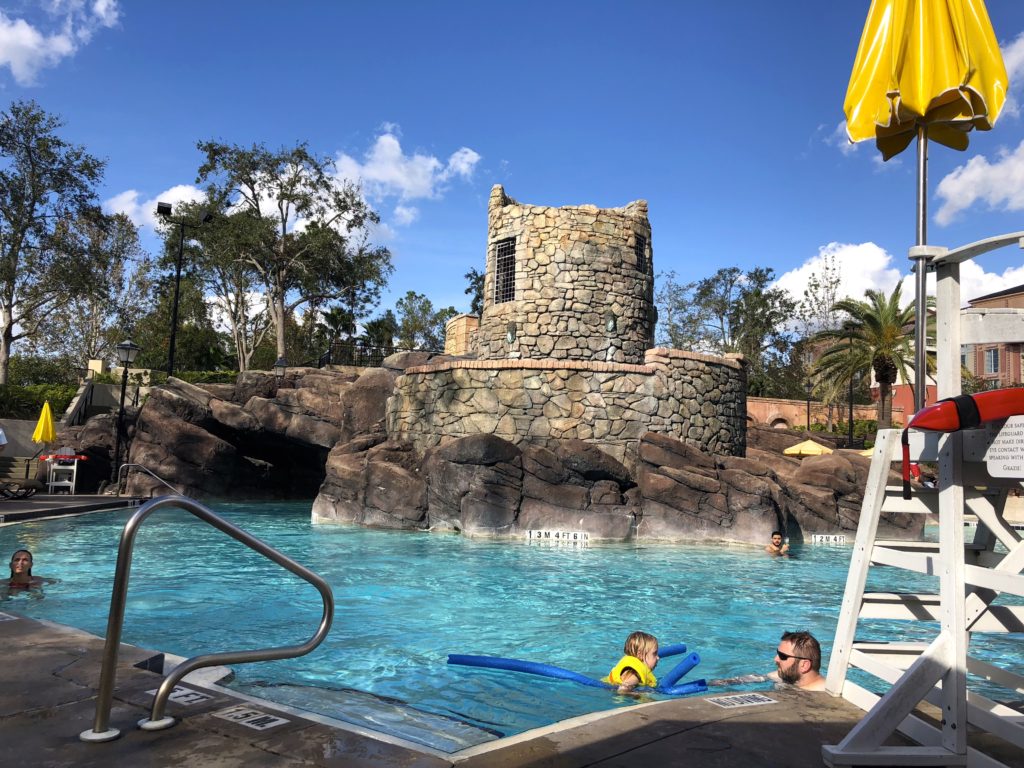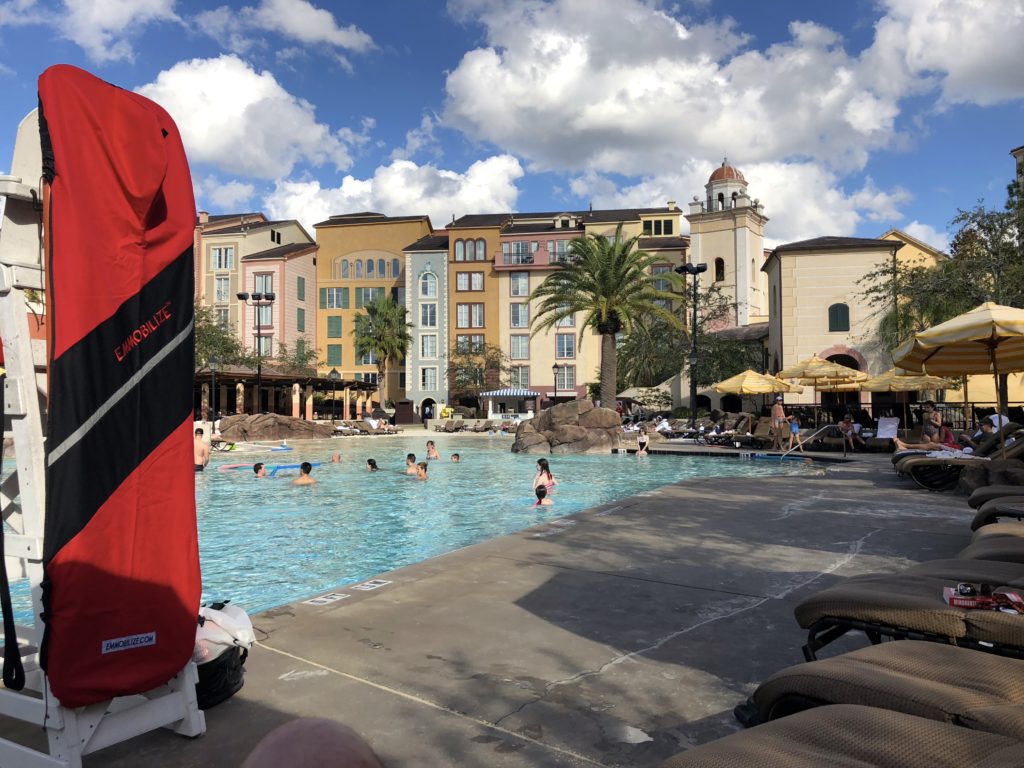 We hadn't eaten lunch yet, and the poolside service was such a nice treat.  Our waiter was very attentive and we ordered food & drinks a couple of times over the next several hours.  The food was really good and I thought the prices were reasonable.  We stayed at the pool until the sun started going down and had the best time.  It was really the perfect relaxing afternoon.
Once the sun started to get low about 4:30, we packed up and went back to the room.  We planned to take the water taxi to the CityWalk for dinner and we wanted to get there before the parks closed and the restaurants got really crowded.  We succeeded and ended up eating dinner at Margaritaville without having to wait for a table.  We ate on the outdoor patio and there was live music which made it really festive and fun.  I thought the food was just okay, but the atmosphere was great.  At dinner our youngest daughter started complaining again about not feeling well.  She didn't have a fever, but it seemed like her congestion was getting worse and now she was complaining about her eyes burning and itching.  I was pretty sure she was getting a sinus infection.  She pushed through and after dinner we went into a few shops and bought some last minute souvenirs.
Once we rode the water taxi back to the resort and got to our room, she was feeling even worse and her eyes were starting to make a lot of green crusty stuff.  We were planning to start the drive home the next afternoon, right after my husband finished with his conference at 1:30, and drive halfway home that day and the rest of the way the following day.  I thought that if she was going to see a doctor, now would be the best time, before we started the drive home.  I used Google to search for an urgent care center near by, and the first thing that came up was physicianroomservice.com.  I had never heard of this before.  It is a service in the Orlando area that will send a doctor to your hotel room.  They only use medical doctors, not nurses or physicians assistants, and can do strep and flu tests on the spot.  They charge $249 for a visit, and give you all of the necessary paperwork so that you can file a claim with your travel or health insurance if you wish.   I texted the number and got a response right away.  They said a doctor could be there at 10:00 in the morning, which worked perfectly because we had a noon checkout.
Sure enough, there was a knock on the door at 10:00 the next morning and a nice doctor arrived with a big bag.  He was very thorough and professional.  He agreed that it was likely a sinus infection and that she needed antibiotics.  He wrote us a prescription and told me how to get to the nearest pharmacy.  I was really impressed with this service and would recommend it to anyone who has a sick kids in a hotel room in Orlando.
We checked out of the hotel right at noon and drove to the pharmacy to get the antibiotics.  Then we swung back by the hotel to pick up my husband and hit the road for the drive home.
The car ride home was pretty uneventful until we got about 1.5 hours away from our house and encountered this: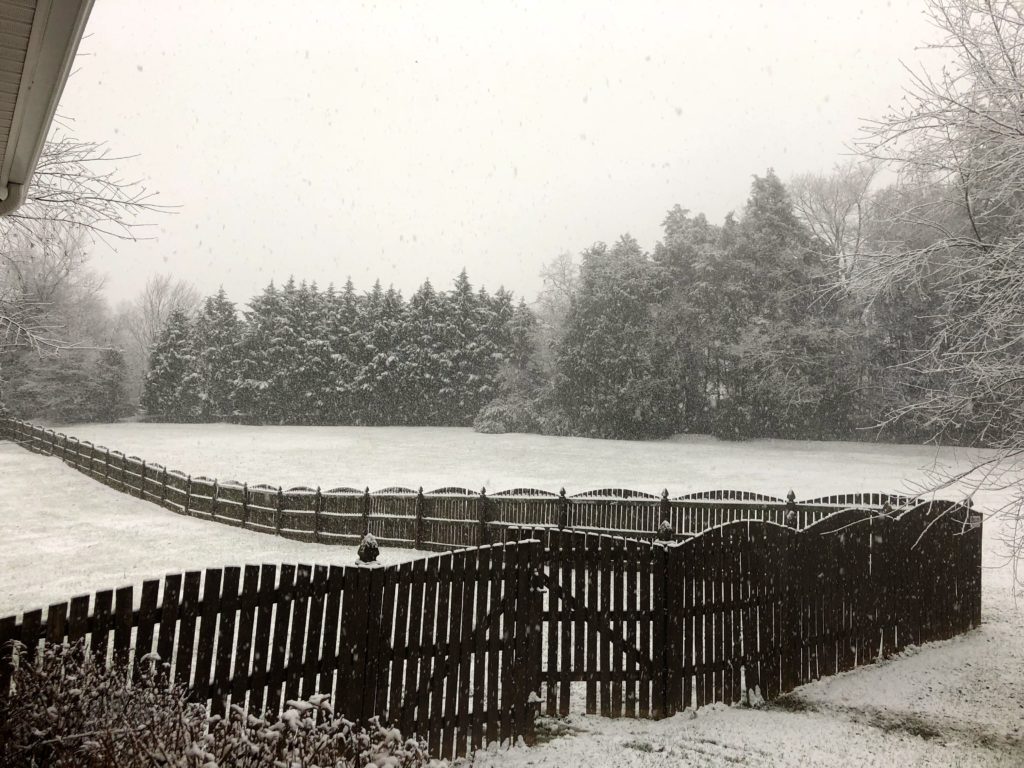 SNOW!!!  It snowed on us the last 1.5 hours of the drive and was snowing at our house when we got home.  We are from Texas and have only lived in North Carolina for about 2 years so snow is a big deal to us.  This was only the second time that my kids have seen a real snowfall before so they were PUMPED!  It was such a nice treat and made the end of a vacation not quite so sad.  Because I am a Texan and get giddy about snow, I had to take a lot of pictures.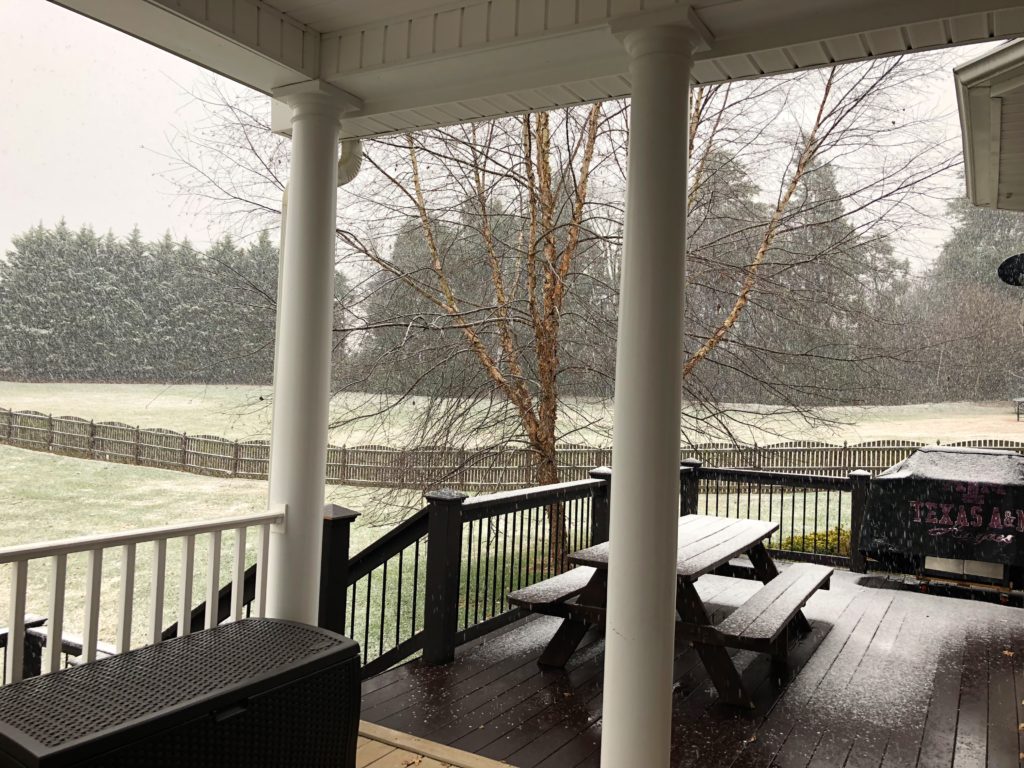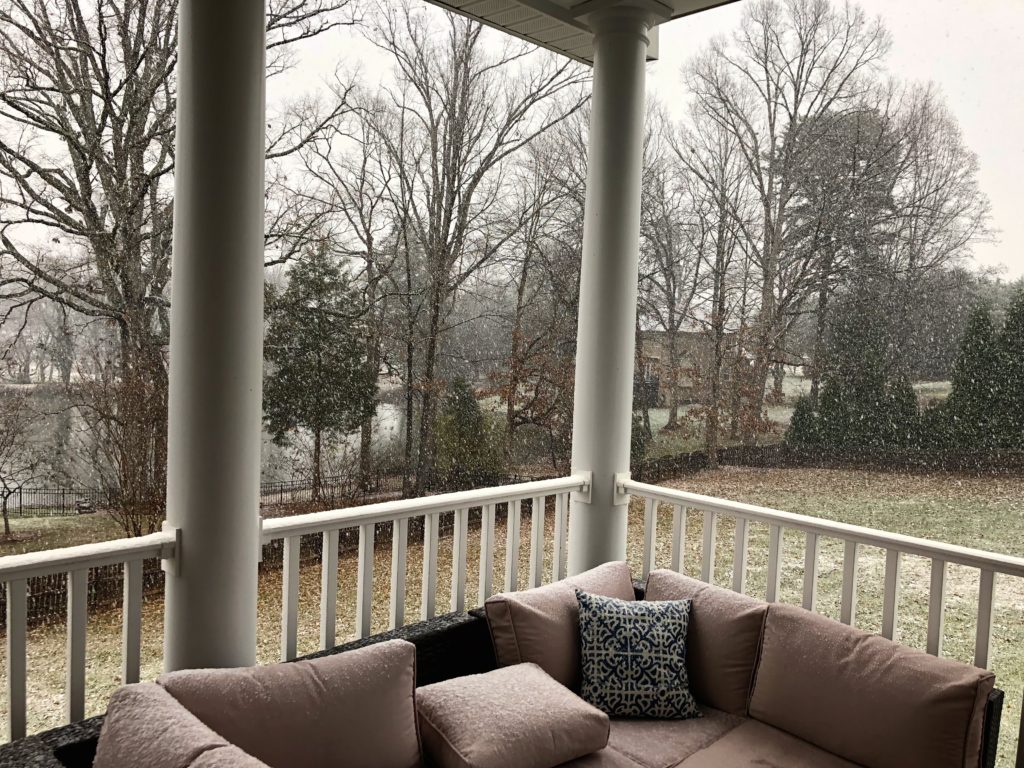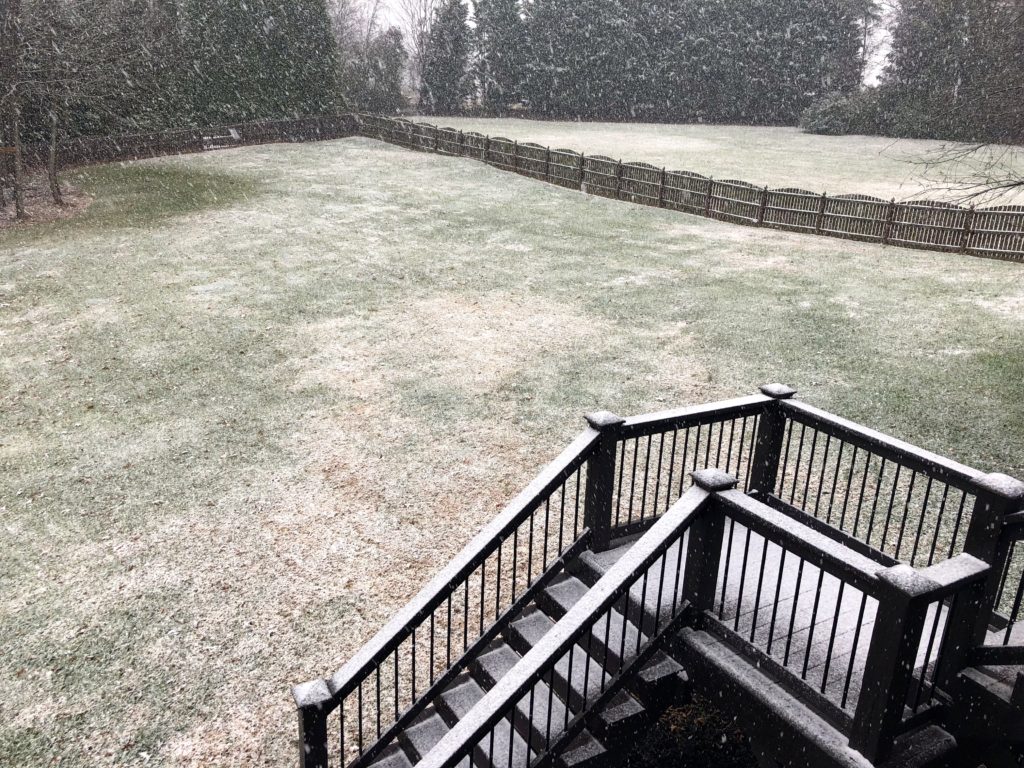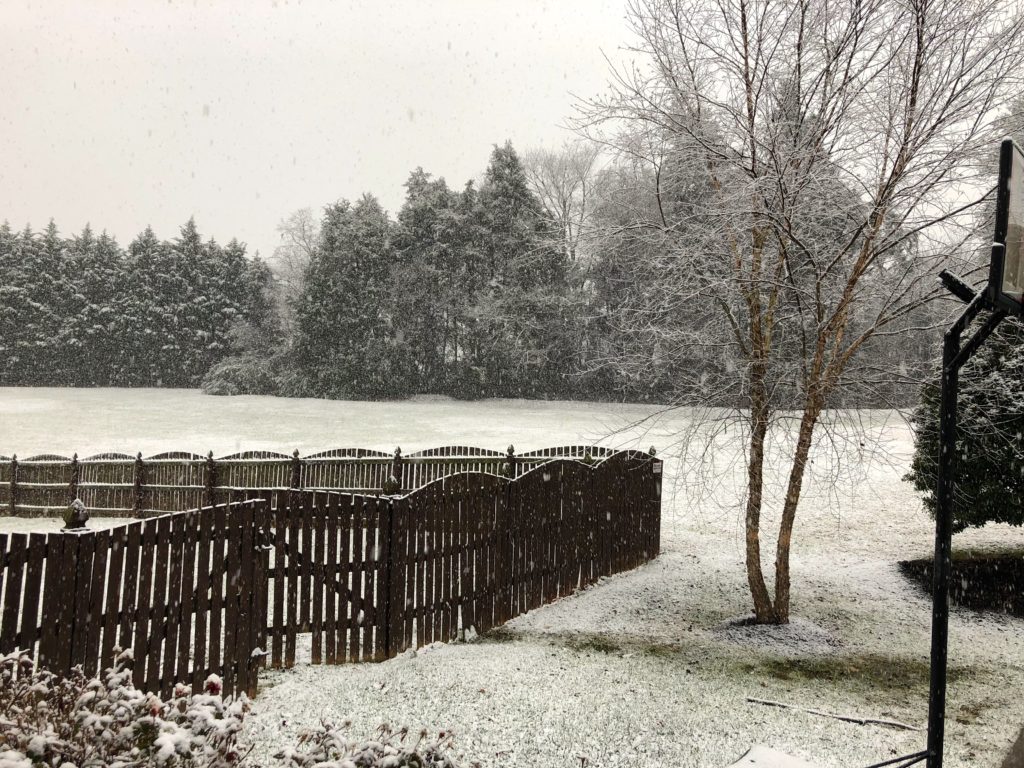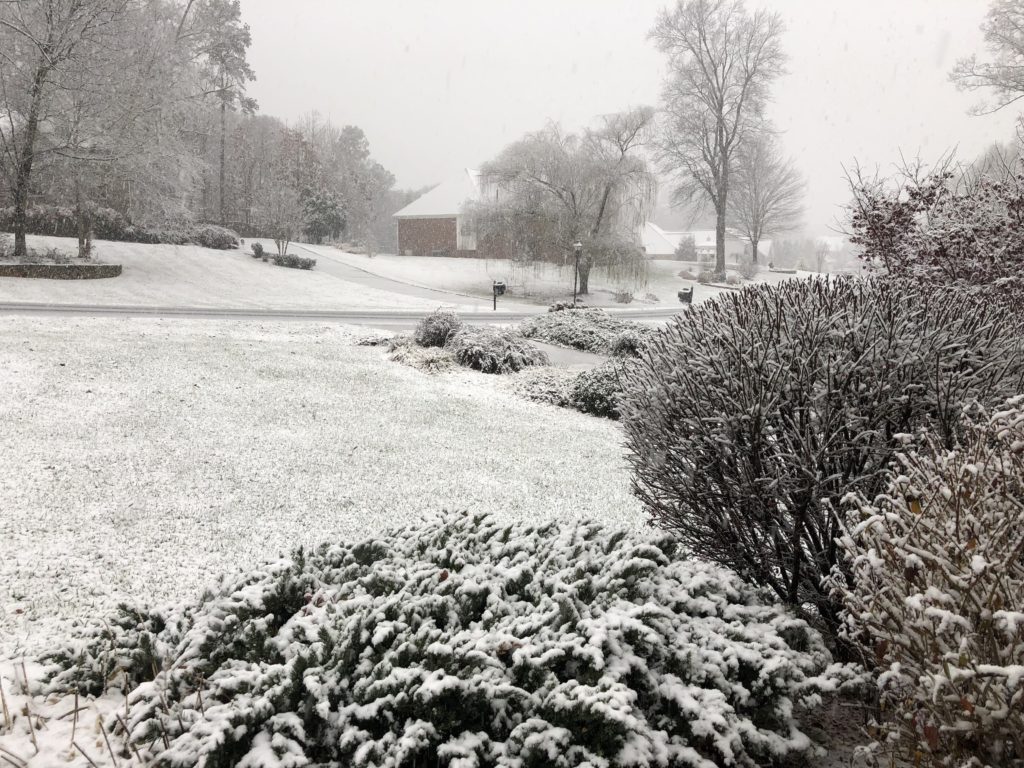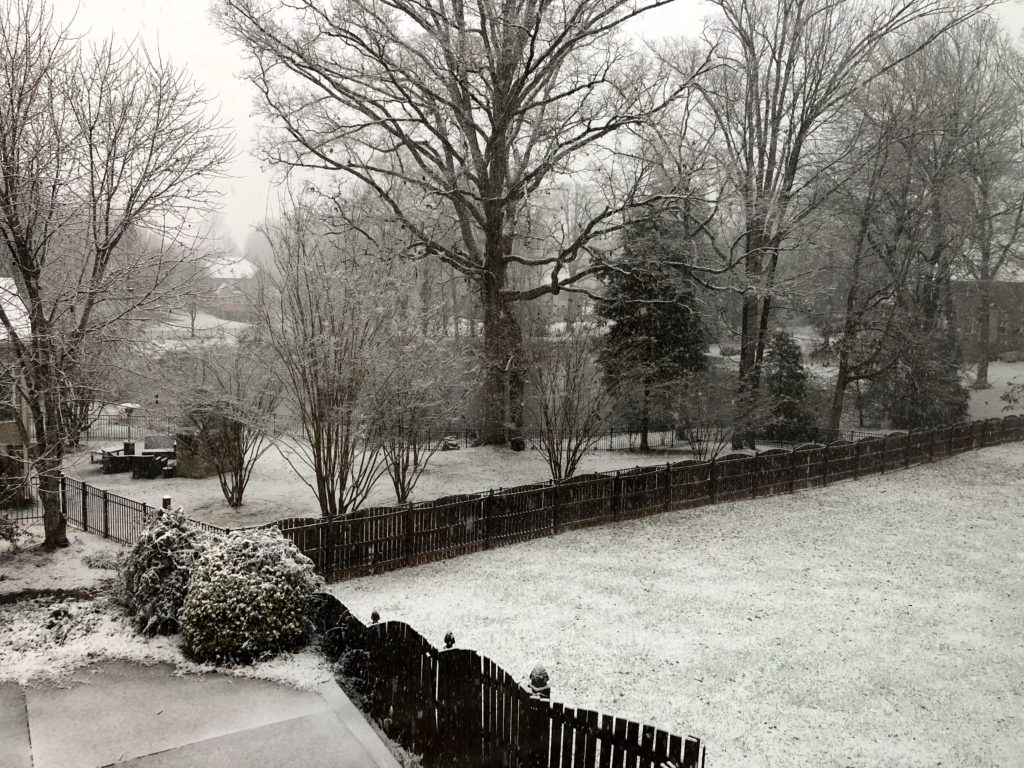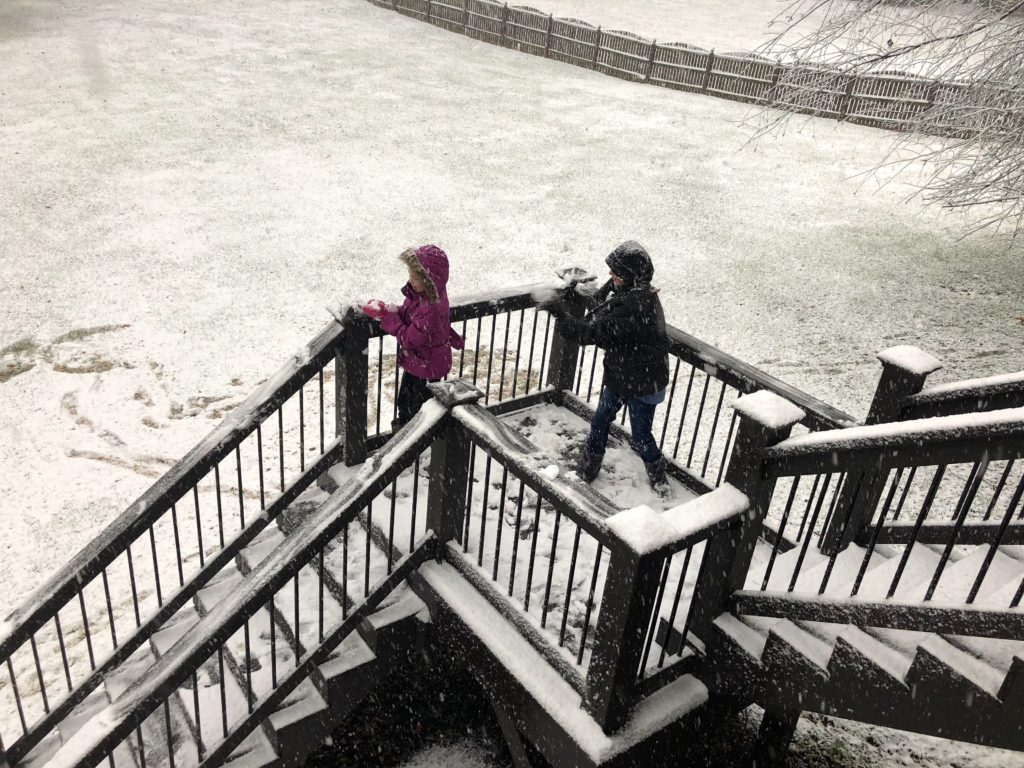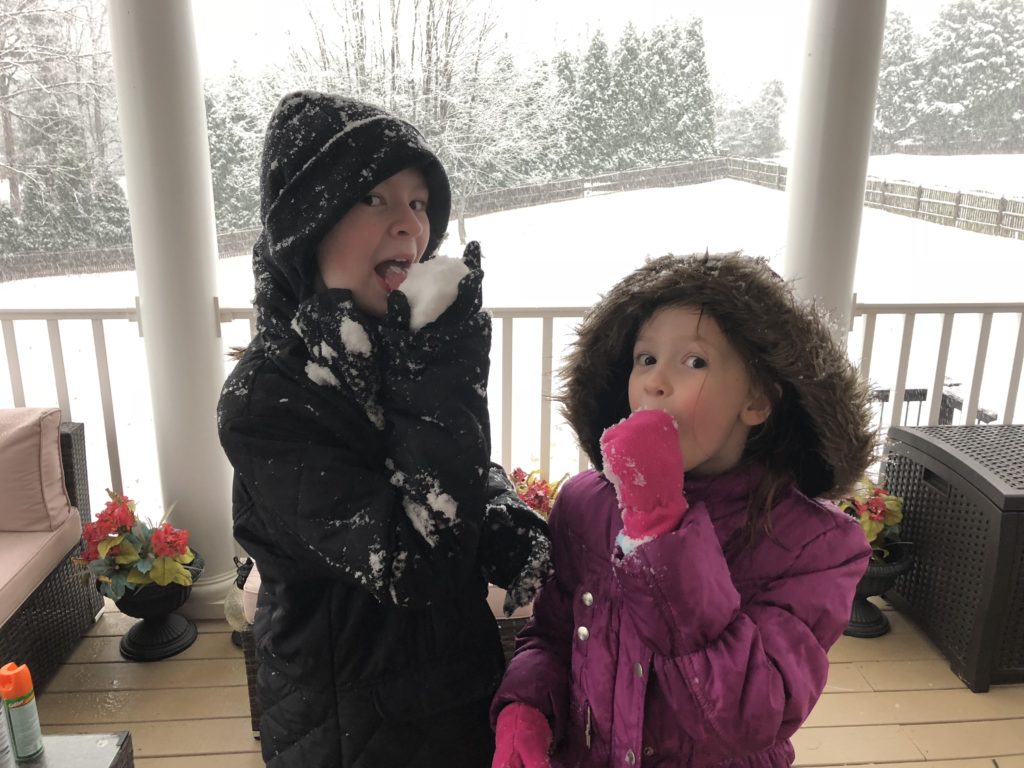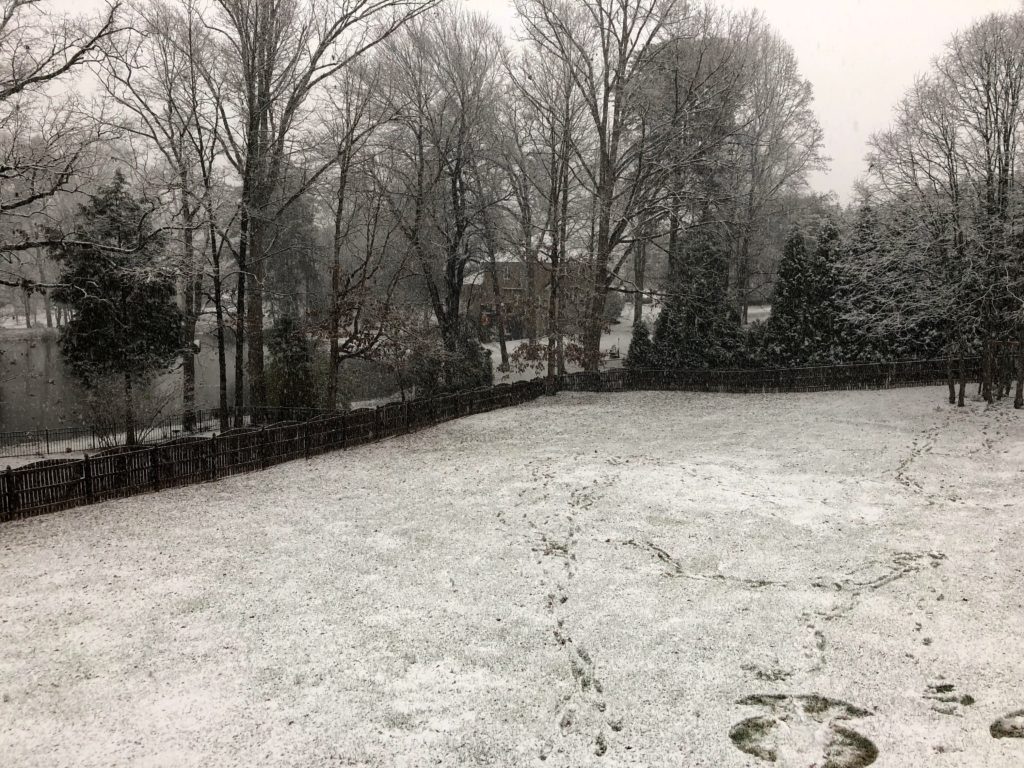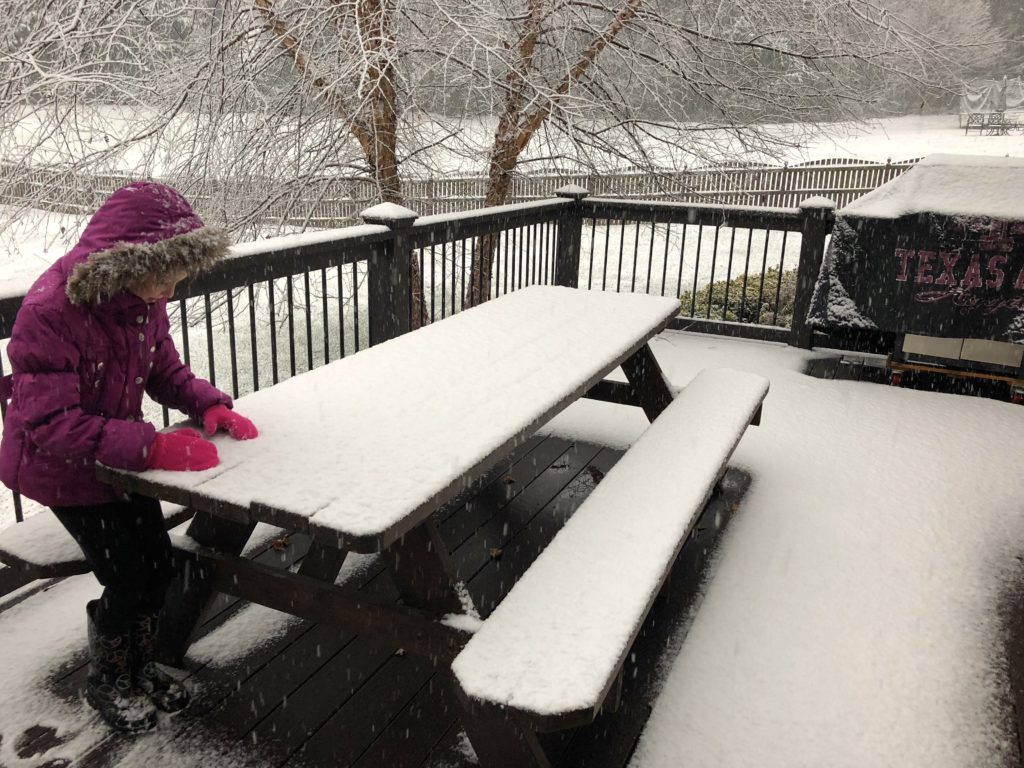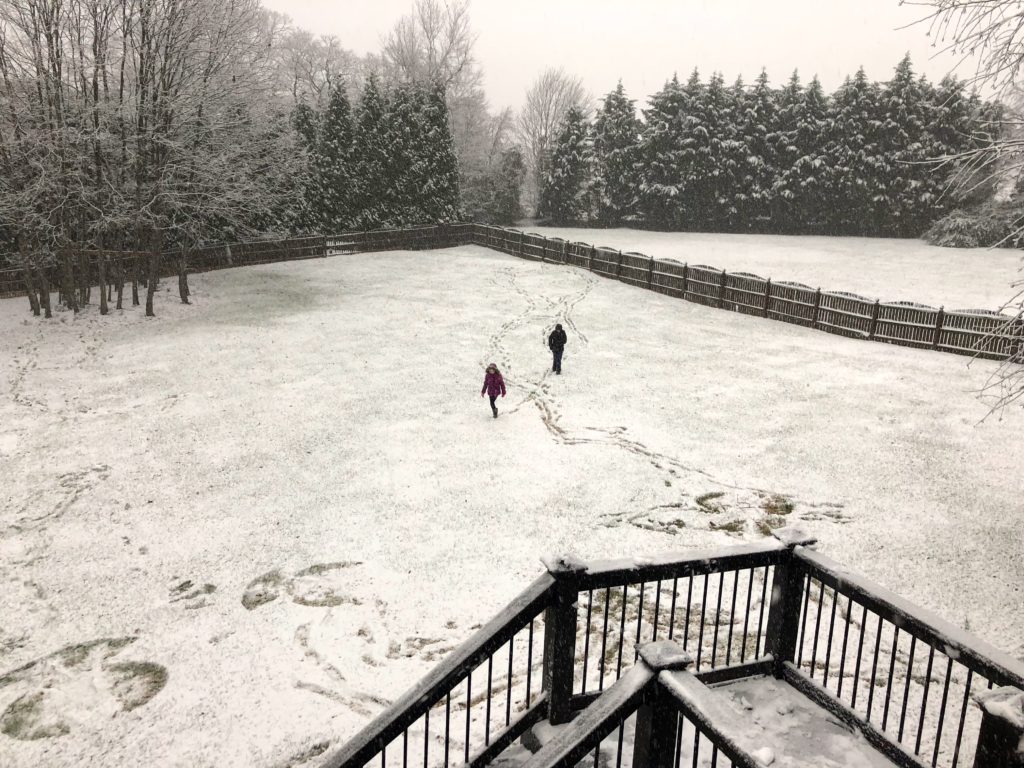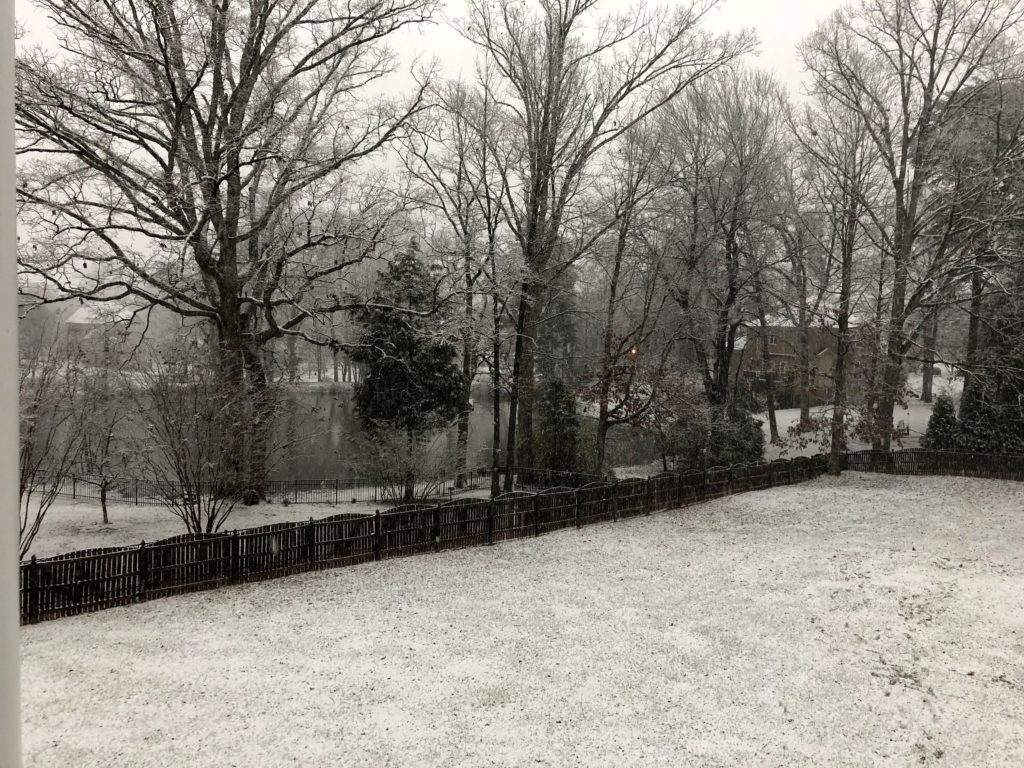 We ended up getting several inches of snow that lasted for several days so the girls had lots of time to play in it.  It was a nice ending to great vacation!
.
You can see my other trip reports here.
As always, don't forget to like me on Facebook (click here) and follow me on Pinterest (click here) and Instagram (click here) for all of the latest Disney Cruise Mom Blog updates!