This is Disney Dream stateroom 5534 which is a category 4E Deluxe Family Oceanview Stateroom with Verandah.  It is on deck 5 forward on the starboard side of the ship.  It sleeps 4 people and has the split bath configuration.  I only have photos of the split bath and verandah, but the inside of the room (but not the verandah!) should be identical to room 5150 on the Fantasy (which is also a category 4E), which you can see here.  These photos were taken in January 2012.
Here is the room with the toilet and a sink: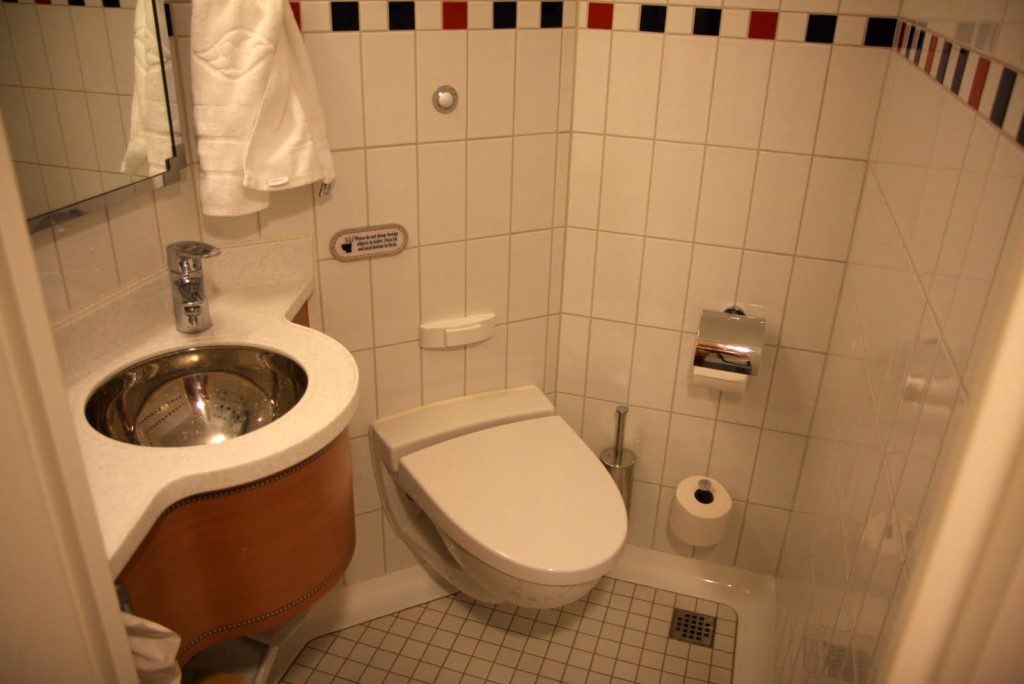 Here is the room with the shower/tub combo and a sink: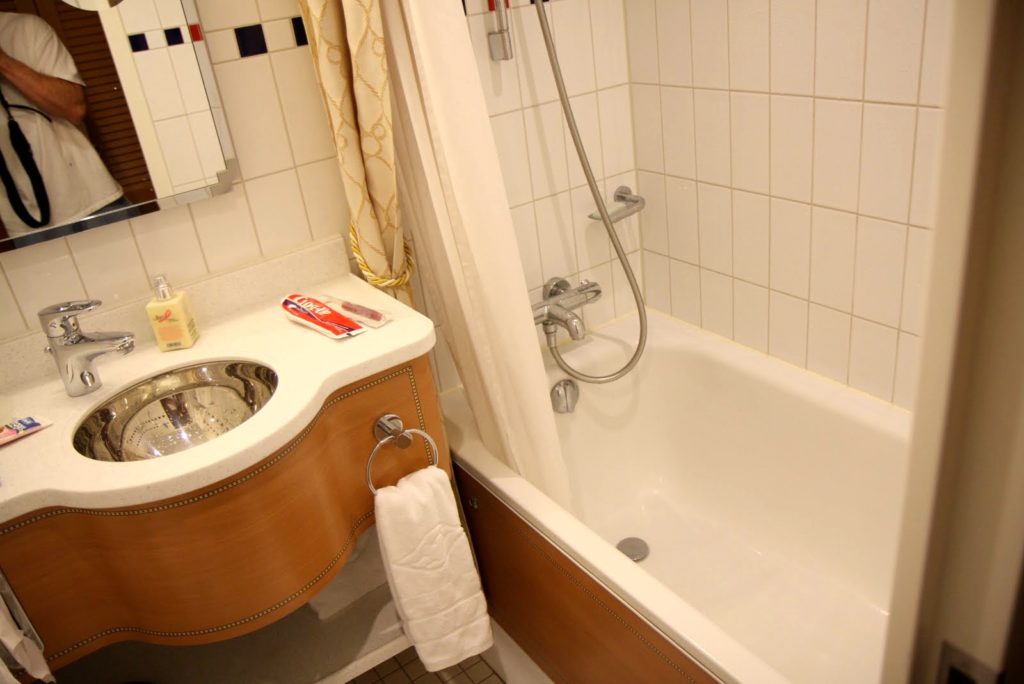 One thing that makes this room a little bit unusual is the verandah.  The verandah is twice as deep as a typical verandahs and the outer half is open to views from the deck 6 verandahs above.  This particular room has a curved railing on one side, but not all category 4E rooms have this.  Many have the straight white verandah dividers on both sides.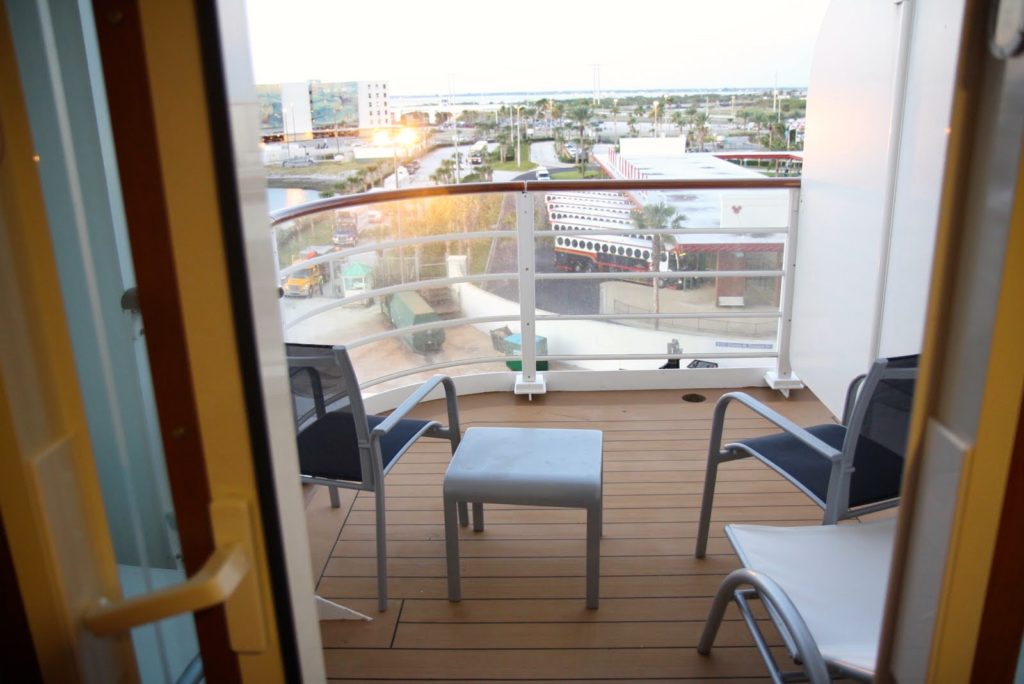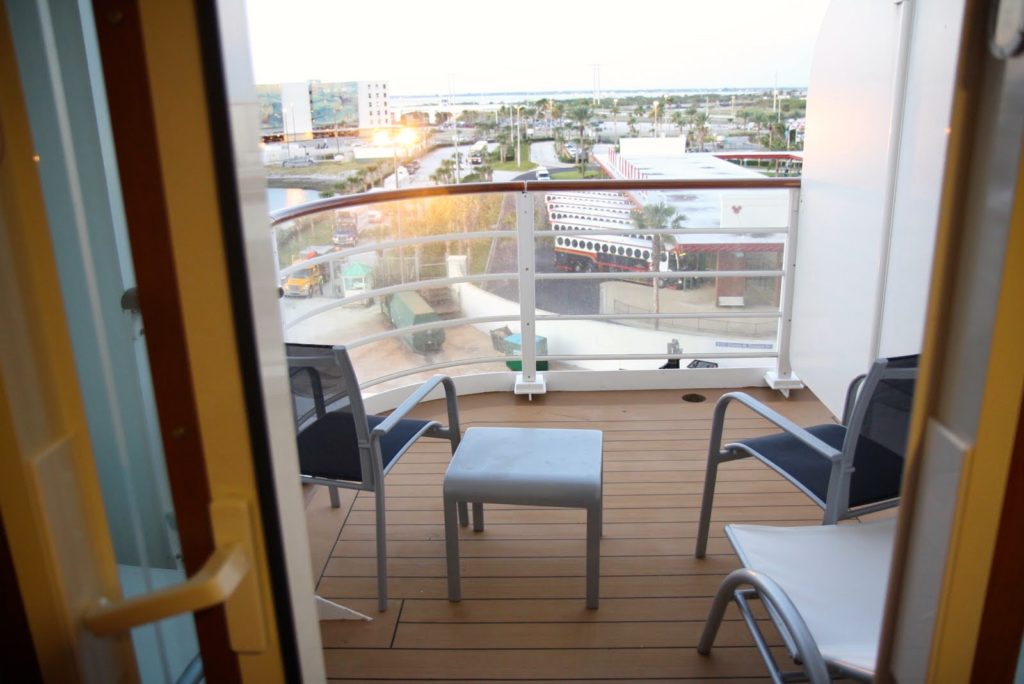 Some people like these extra-deep verandahs, but some don't like the fact that people from deck 6 above and look down and see part of it.  I found these photos online to show you what I am talking about: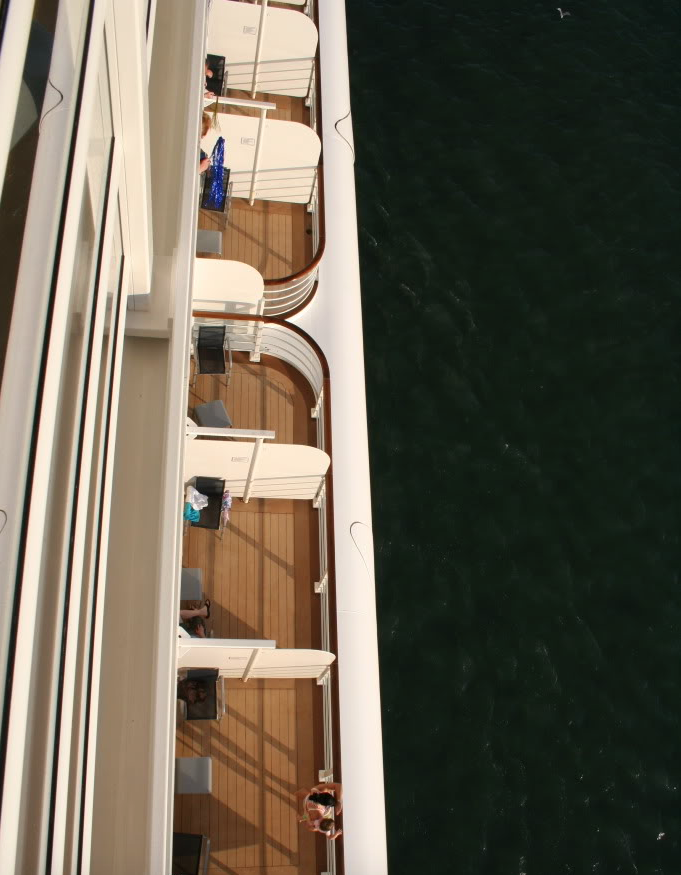 In this photo, these rooms are just to the right of the large lifeboat.  You can see some of the the curved railings and also that they stick out farther than the rooms above them: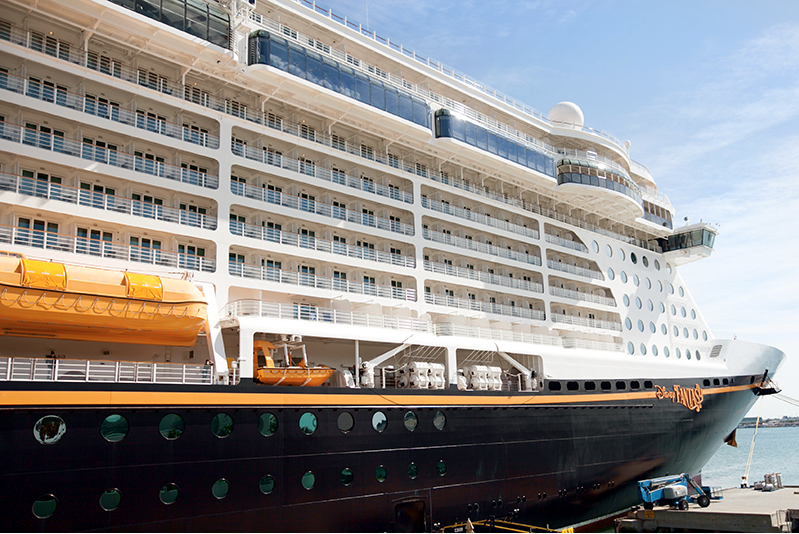 .
A huge thanks to Brad for sending me these photos! If you have photos of a stateroom that you would like to share, please email them to me at disneycruisemomblog@gmail.com.
You can see my other stateroom reviews here.
As always, don't forget to like me on Facebook (click here) and follow me on Pinterest (click here) for all of the latest Disney Cruise Mom Blog updates!