This is Disney Fantasy stateroom 5150 which is a category 4E Deluxe Family Oceanview Stateroom with Verandah.  It is on deck 5 aft on the port side, very close to the aft stairs and elevators.  It sleeps 4 people and has the split bath configuration.  It is very close to the deck 5 midship venues which include the Oceaneers Club and Lab, nursery, and Bibbidi Bobbidi Boutique.  These photos were taken in May 2013.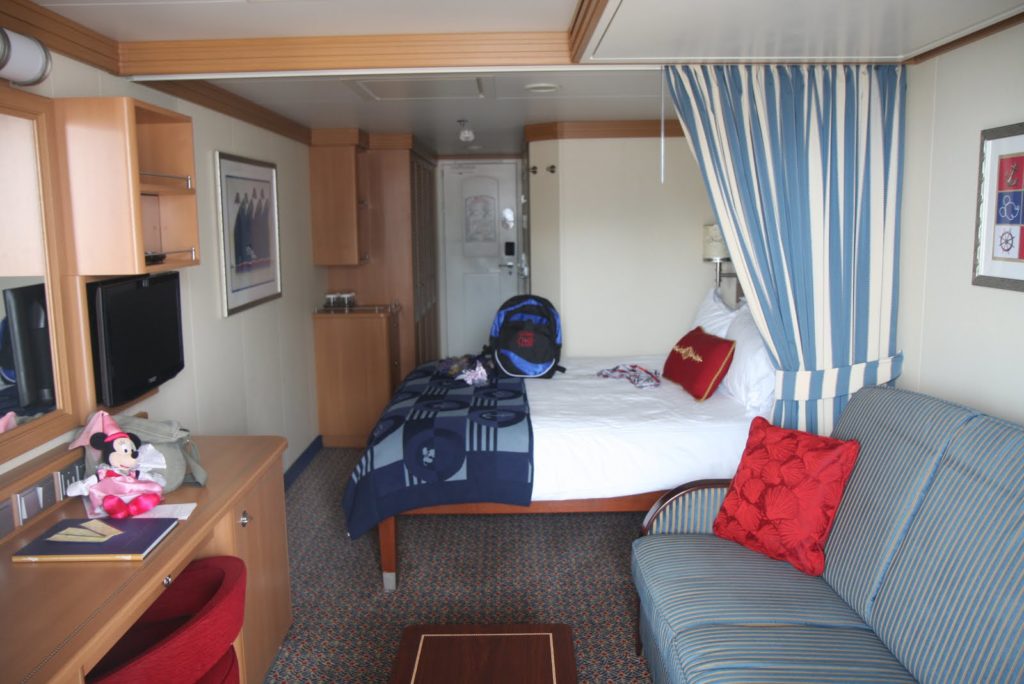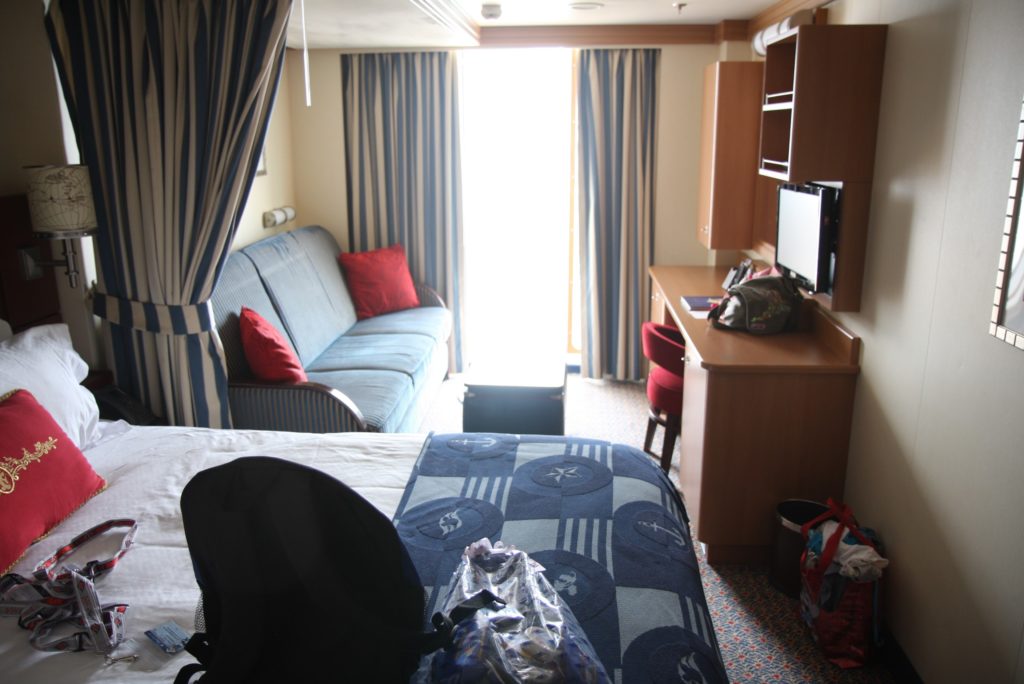 The sofa below the upper bed can be turned into a twin size bed to sleep a fourth person: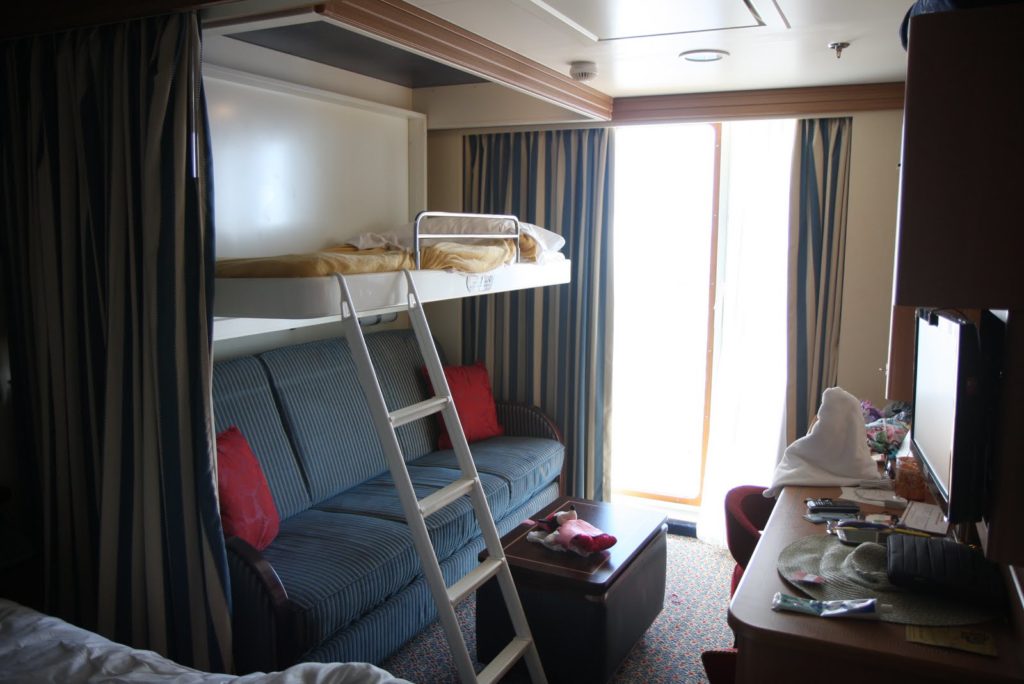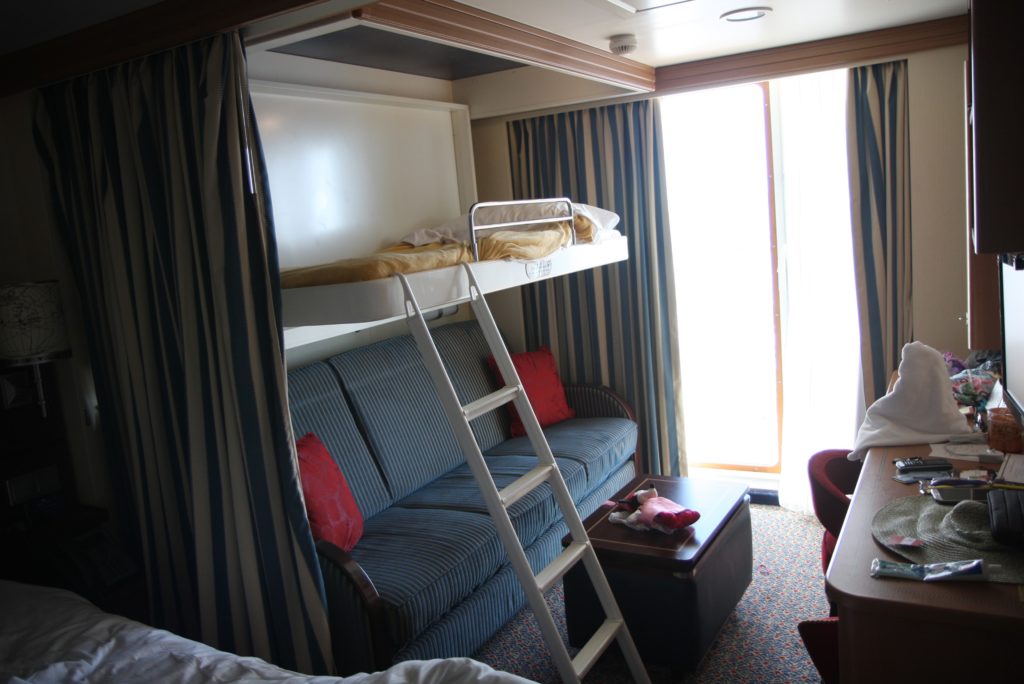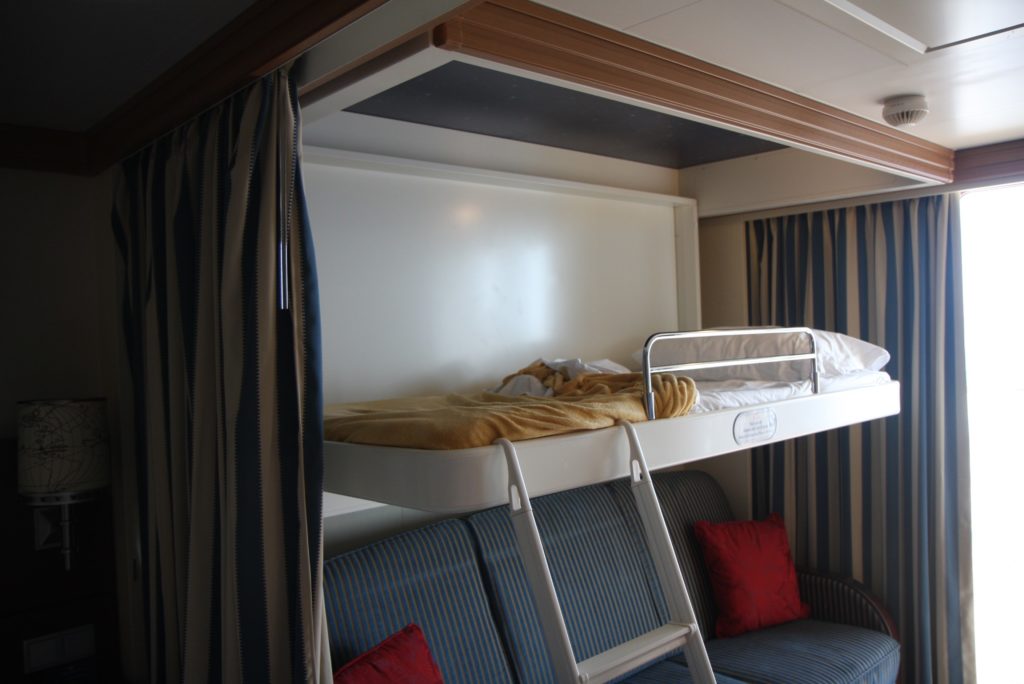 One thing that makes this room a little bit unusual is the verandah.  The verandah is twice as wide/deep as a typical 4E verandah and the outer half is open to views from the deck 6 verandahs above.  Please note that this is not a typical verandah for a category 4E room.  This room has such a large verandah because of it's specific location on the ship, being right next to lifeboats and not having another stateroom on one side of it.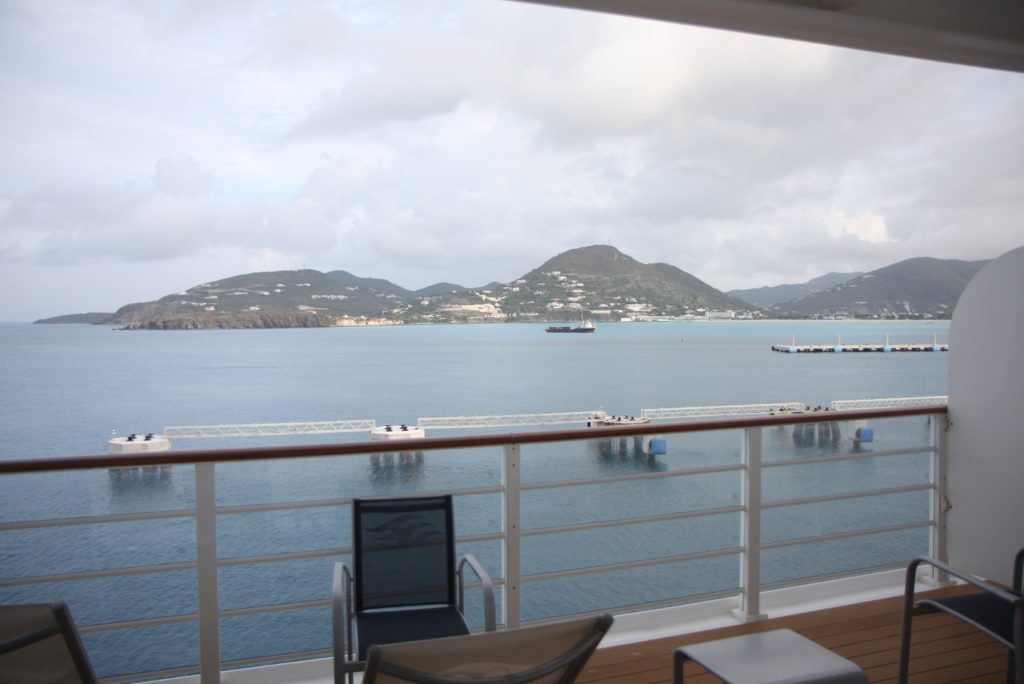 To give you a better idea of the size of the verandah, I found these photos of Fantasy stateroom 5650, which is the same location as this room only on the opposite side of the ship.  So, it is a perfect mirror image of room 5150: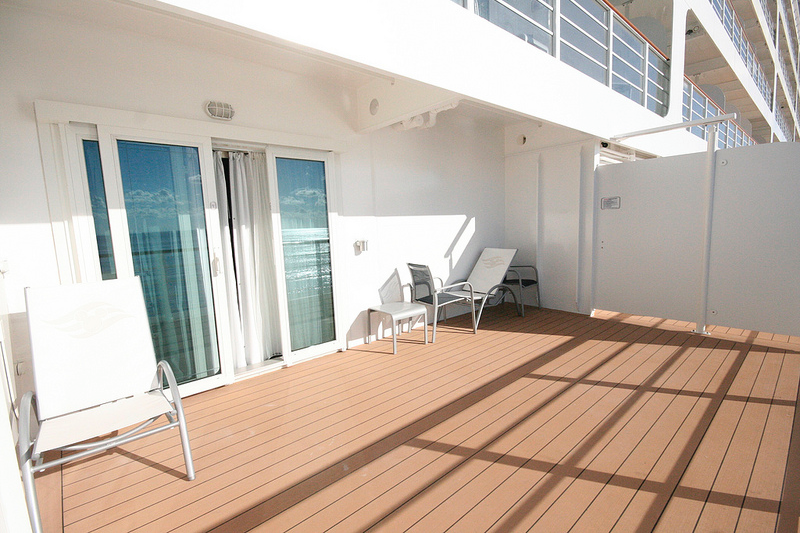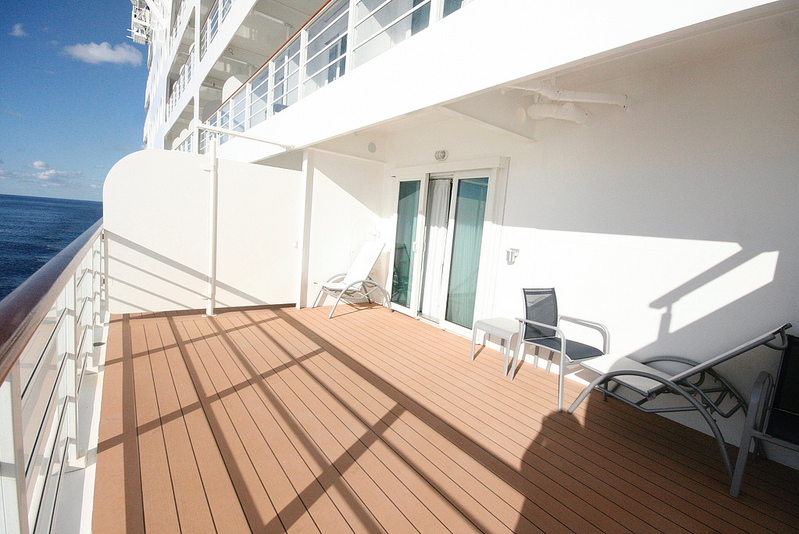 .
A huge thanks to Brad for sending me these photos! If you have photos of a stateroom that you would like to share, please email them to me at disneycruisemomblog@gmail.com.
You can see my other stateroom reviews here.
As always, don't forget to like me on Facebook (click here) and follow me on Pinterest (click here) for all of the latest Disney Cruise Mom Blog updates!