My family recently spent Thanksgiving in the beautiful mountains of Asheville, North Carolina.  It was our first Thanksgiving ever with just the five of us, so we decided to take a little trip and make it extra memorable!  We went to Asheville two years ago about this same time (but the week before Thanksgiving), and have been anxious to return ever since.  Because of the large number of pictures, I'm going to divide this trip report into two parts.  Part 1 will cover the Grove Park Inn and our dinner there, and part 2 will cover our visit to the Biltmore Estate the following day.
For several reasons, we did not hit the road until about 2:00 on Thanksgiving day.  We had a 5:45 dinner reservation at the Grove Park Inn, which is a gorgeous, fancy historic hotel nestled into the side of a mountain with stunning views.  We pulled up to the hotel at 4:30 and were greeted by the huge Christmas tree out front.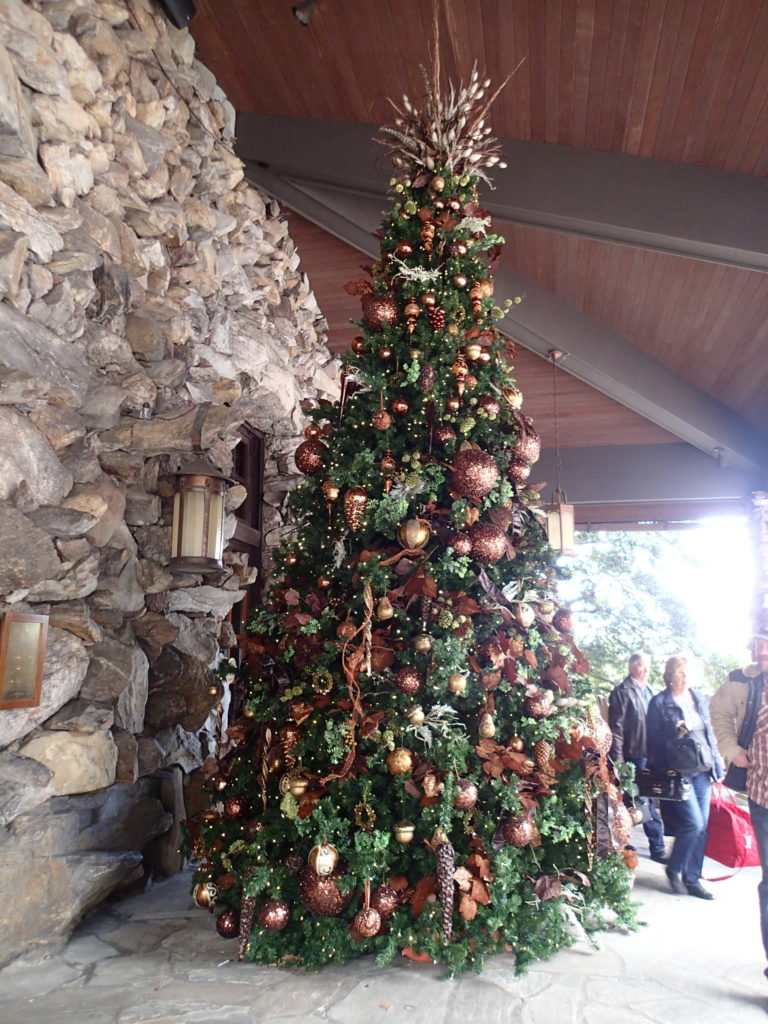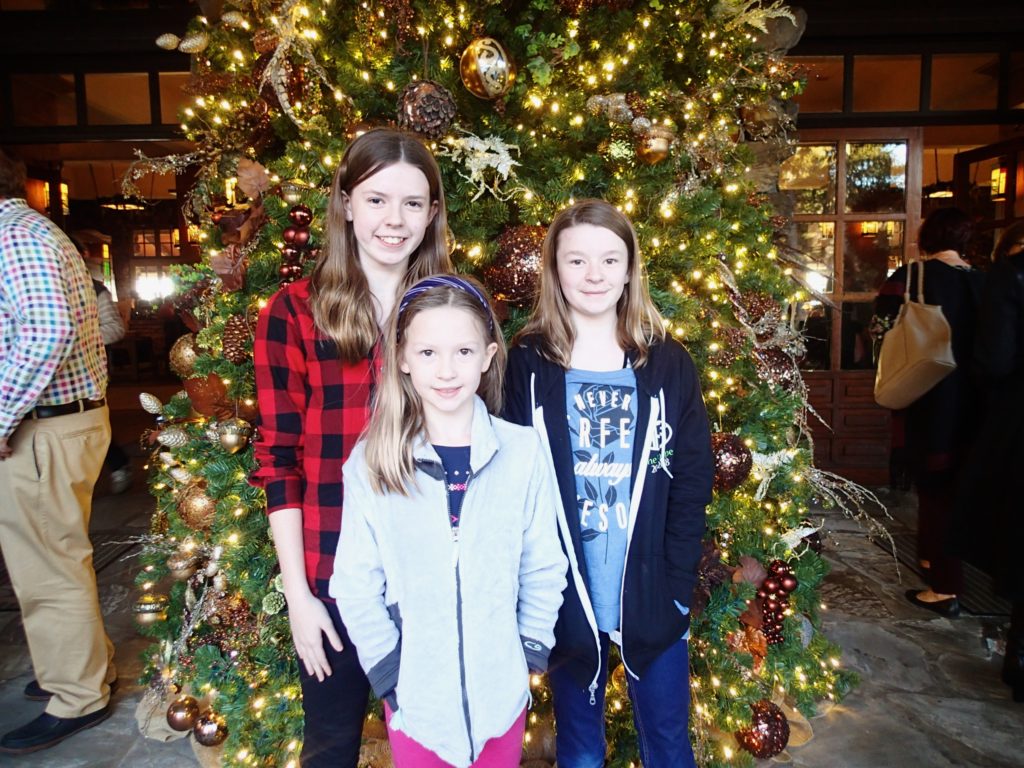 We had a little over an hour to walk around and enjoy the hotel before our dinner reservation.  The lobby has two enormous fireplaces that were so warm and cozy on this chilly day.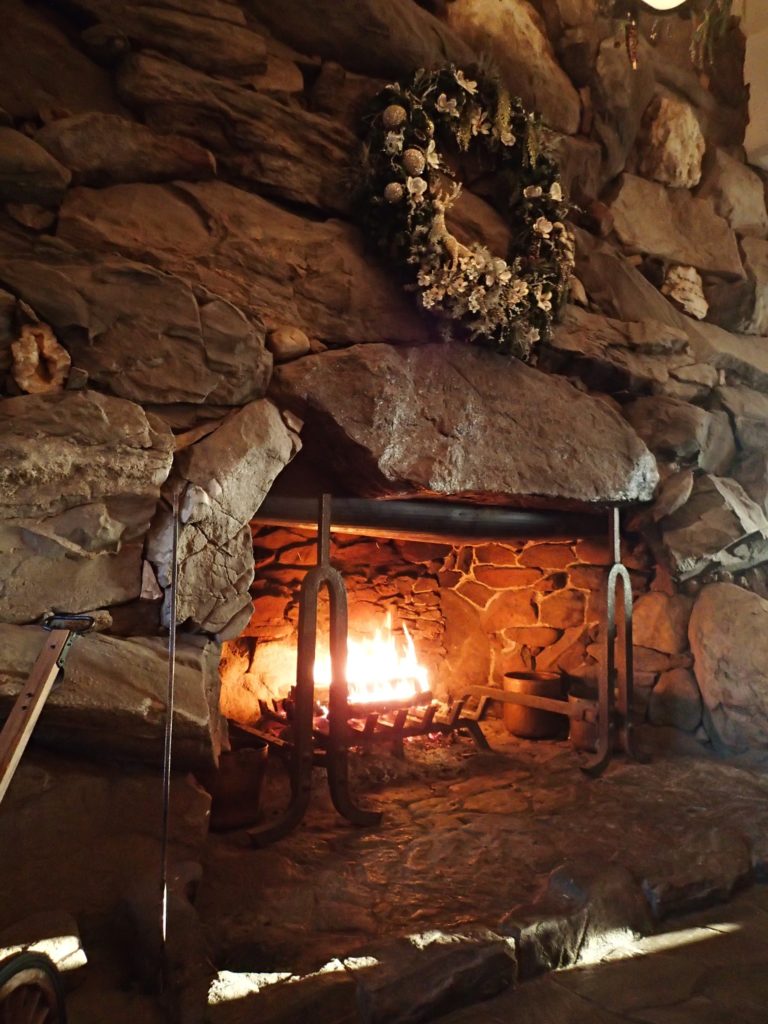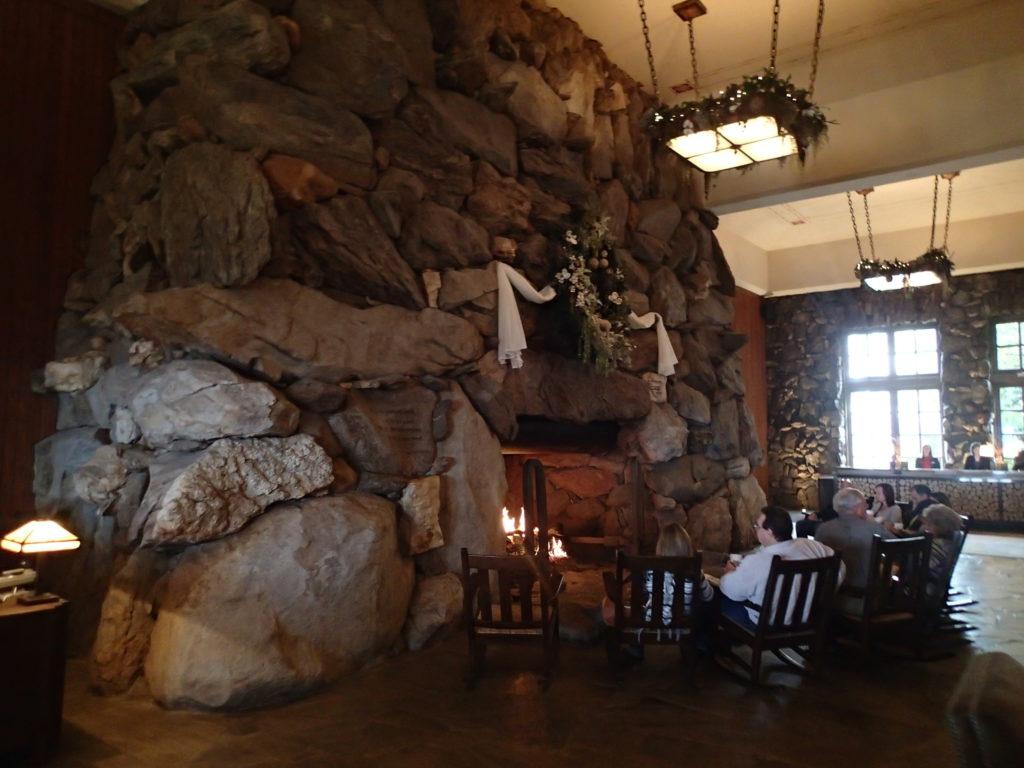 Out back are terraces and walkways all over the hillside.  When we were here two years ago, we didn't spend much time outside because it was 23 degrees outside – way too cold for these native Texans!  Thankfully, it was in the 50's today so we could walk around and enjoy the scenery.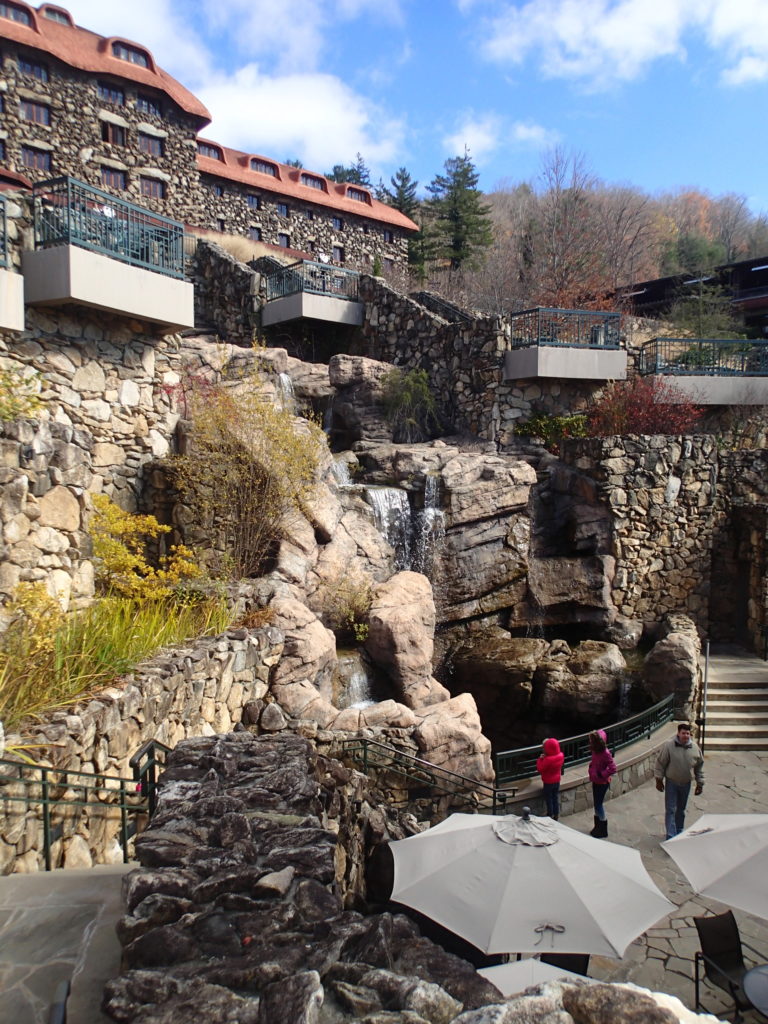 On the back patio was this sleigh that you could sit in.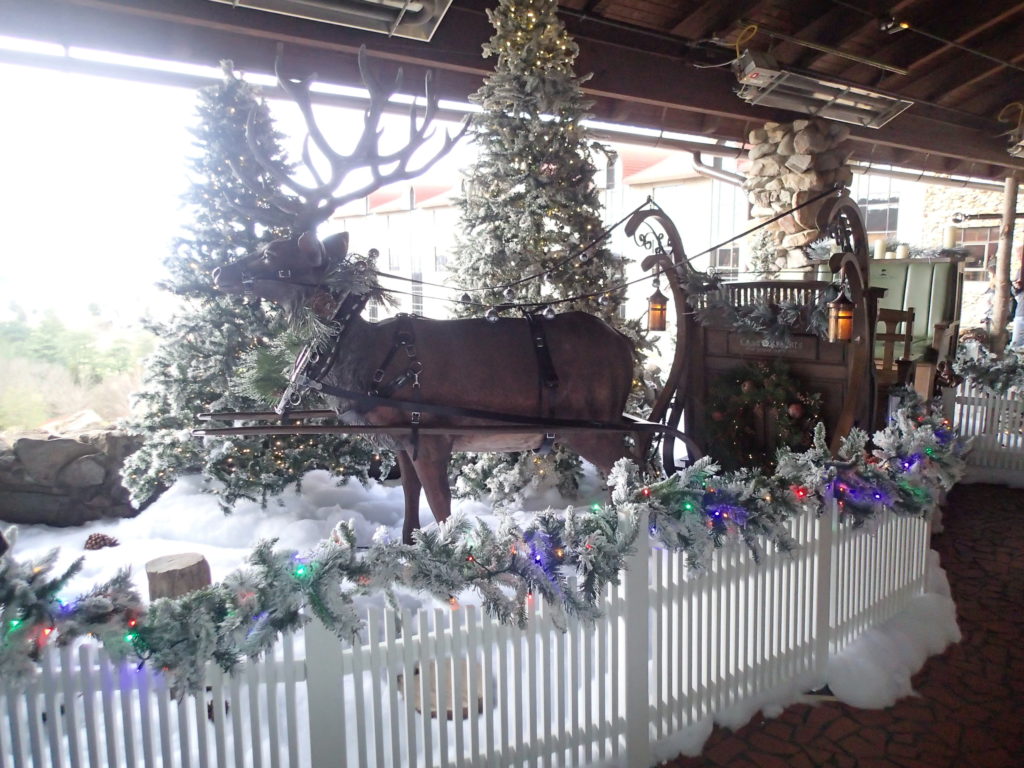 After walking the paths and climbing lots of stairs, we decided to go back inside and wander around.  This is the original elevator from when the hotel was built in 1912.  It is embedded in the stone behind one of the grand fireplaces.  It has a dedicated elevator operator, and guests are not allowed to operate it by themselves.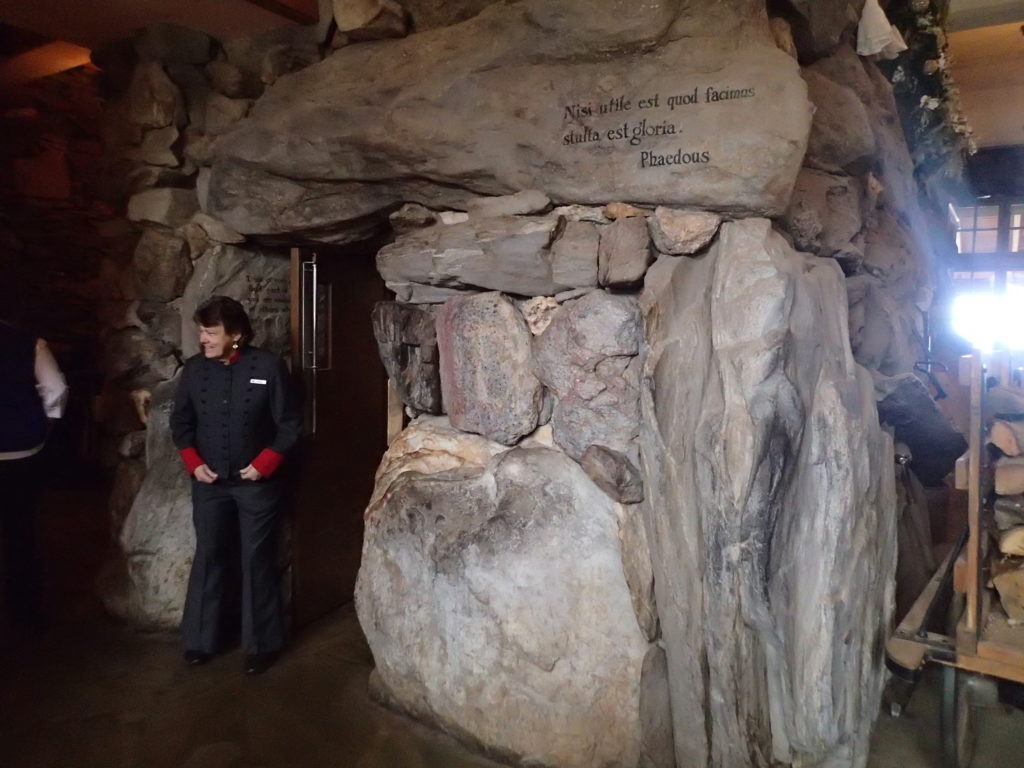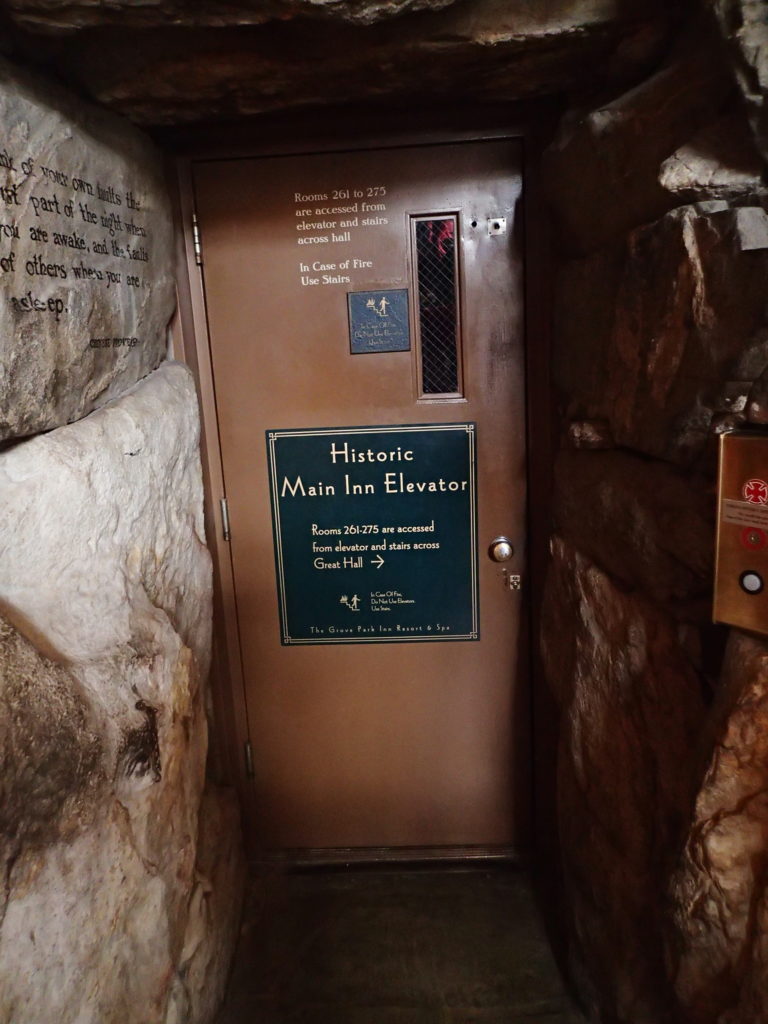 Walking throughout the hotel provides some great views of the surrounding hillside.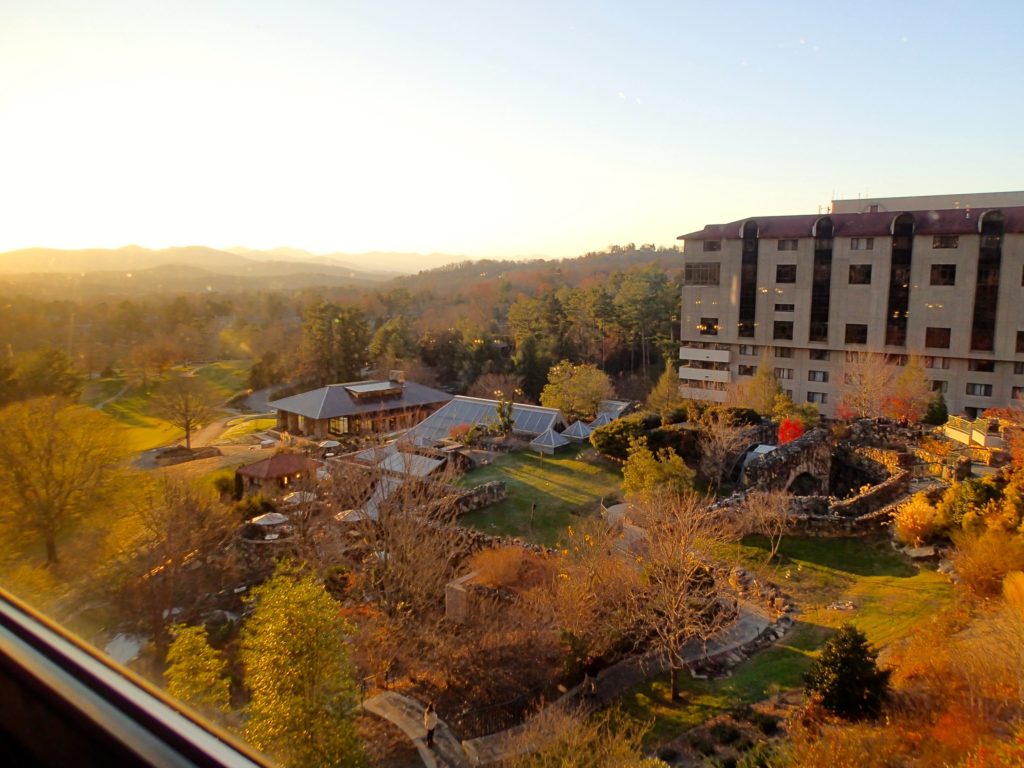 This area below is the famous spa, which unfortunately we didn't get to visit.  According to Wikipedia, it is a $44 million, 40,000 square feet modern subterranean spa and placed #13 worldwide in Travel + Leisure's World's Best Hotel Spas in 2008.  Hopefully next time!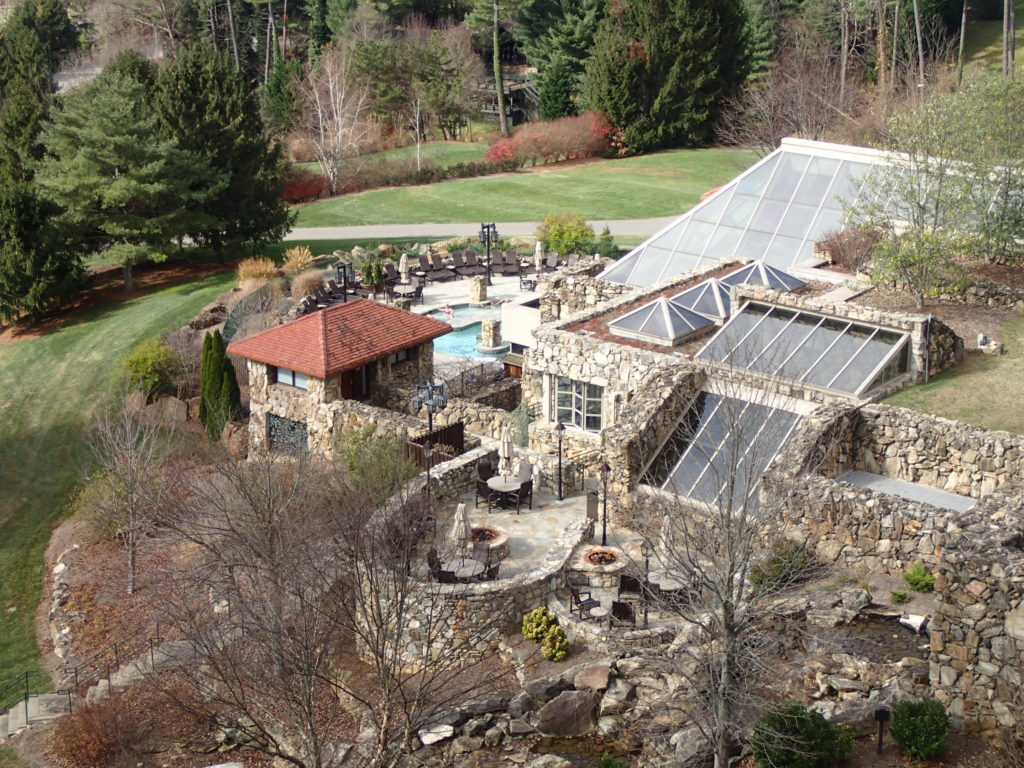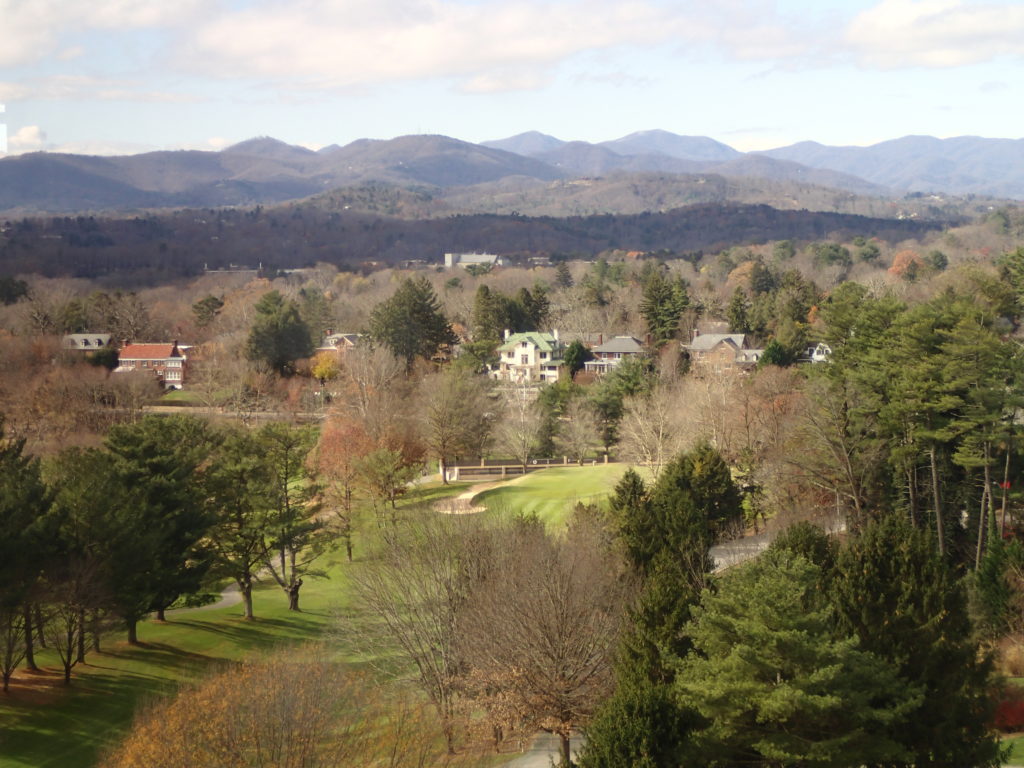 At one point we came across this incredible model of the hotel: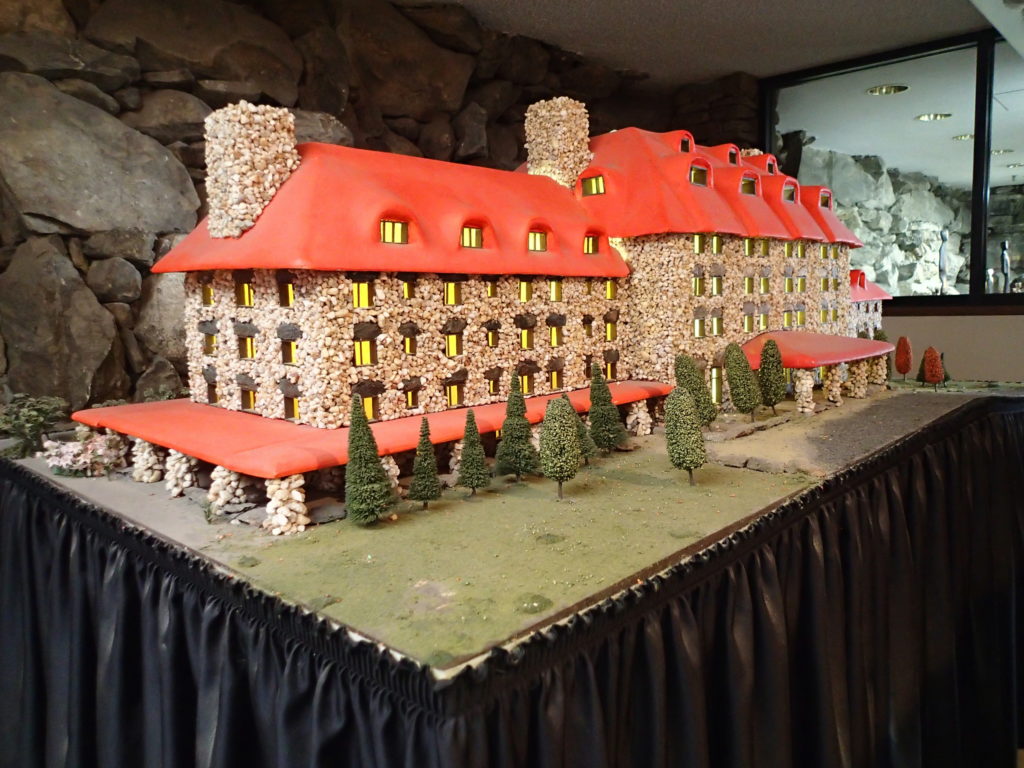 I love little touches like these old telephones that remind you of the hotel's history.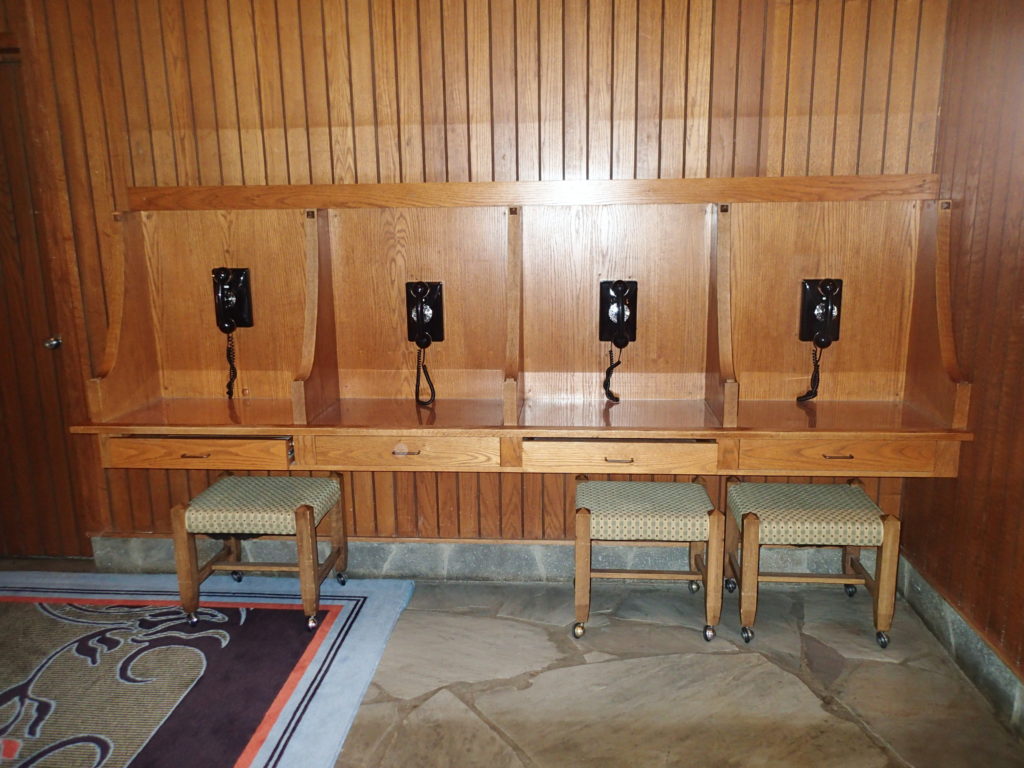 We passed a wall that held photographs from the hotel's construction in 1912 that were fascinating.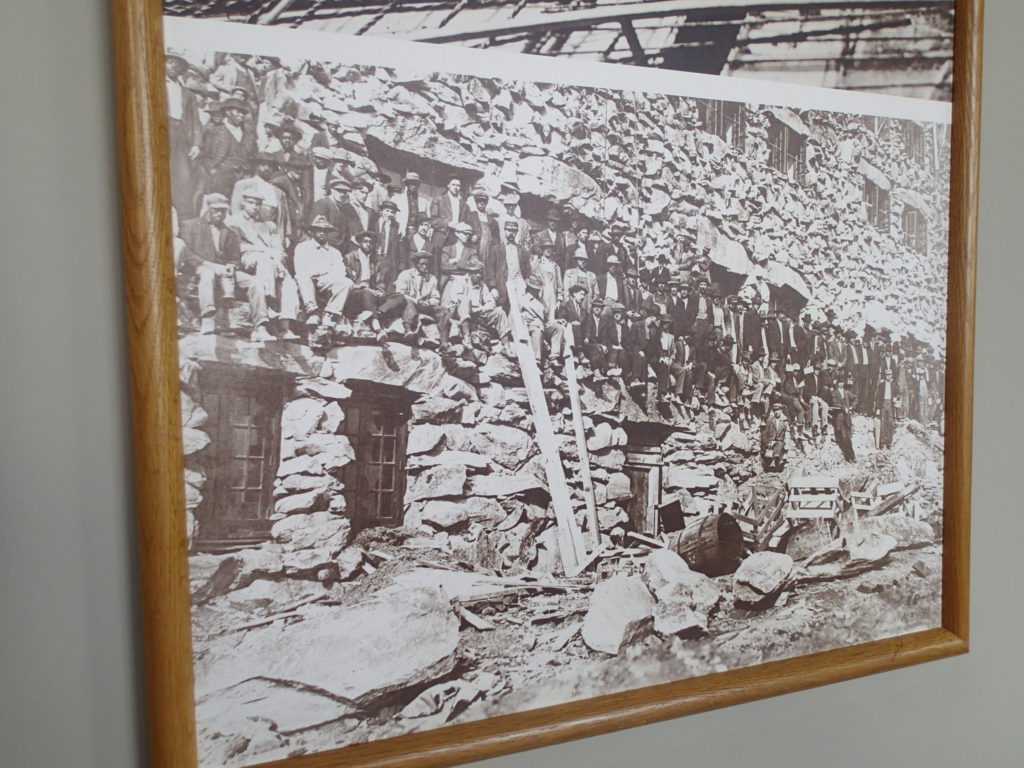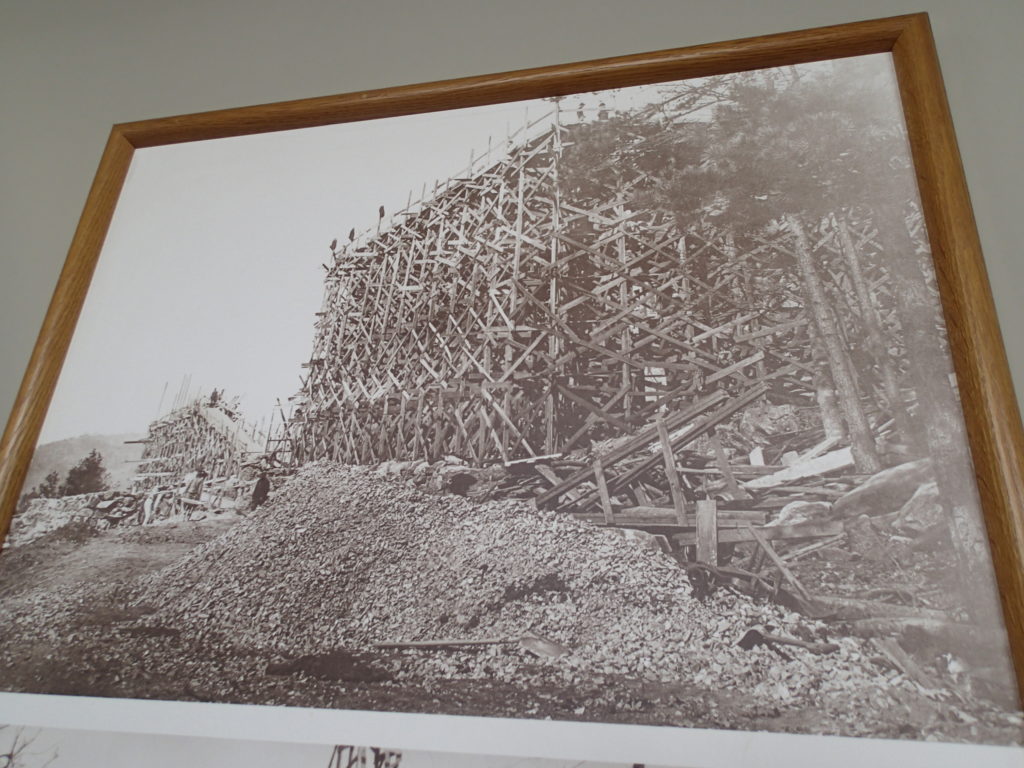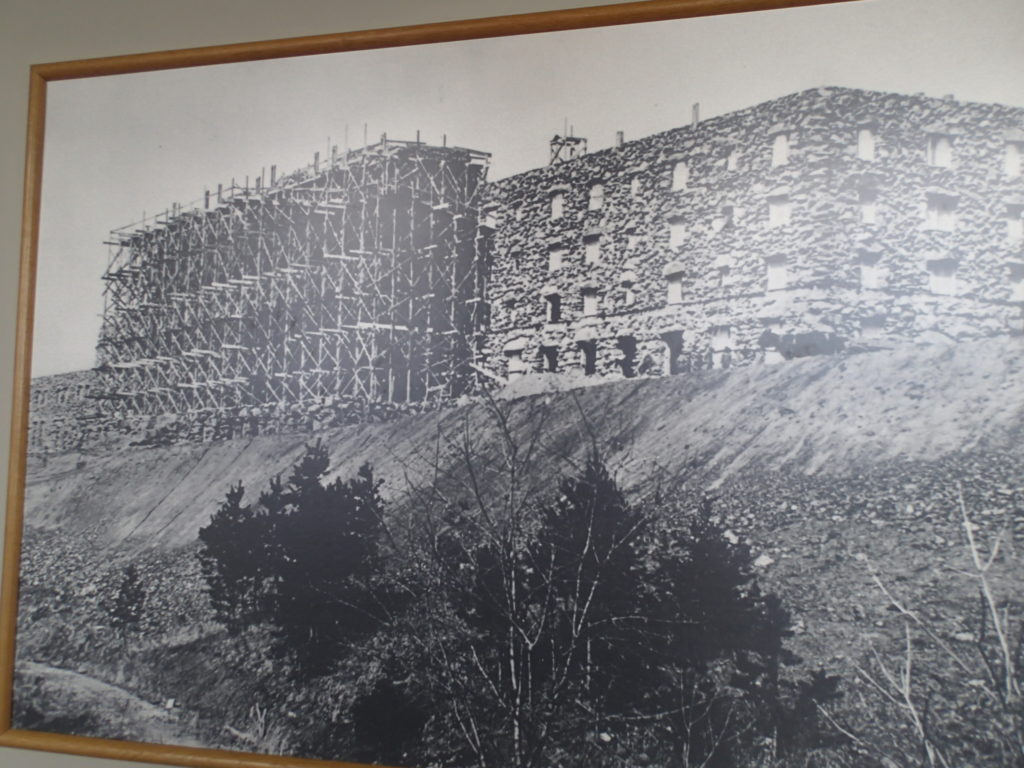 Throughout much of the hotel are photographs of famous people who have stayed there, are there are lots of them, including Thomas Edison, Henry Ford, F. Scott Fitzgerald, Michael Jordan, and Jerry Seinfeld just to name a few.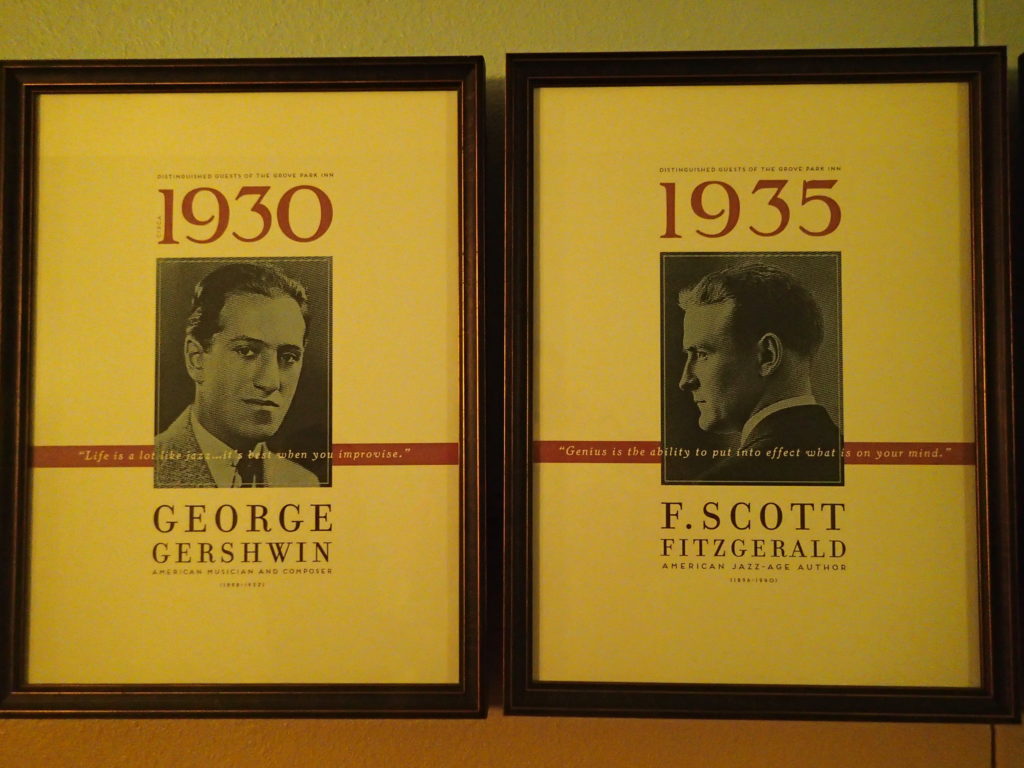 Most notably, ten presidents have stayed here as well:  William Howard Taft, Woodrow Wilson, Calvin Coolidge, Herbert Hoover, Franklin D. Roosevelt, Dwight D. Eisenhower, Richard Nixon, George H. W. Bush, Bill Clinton and Barack Obama.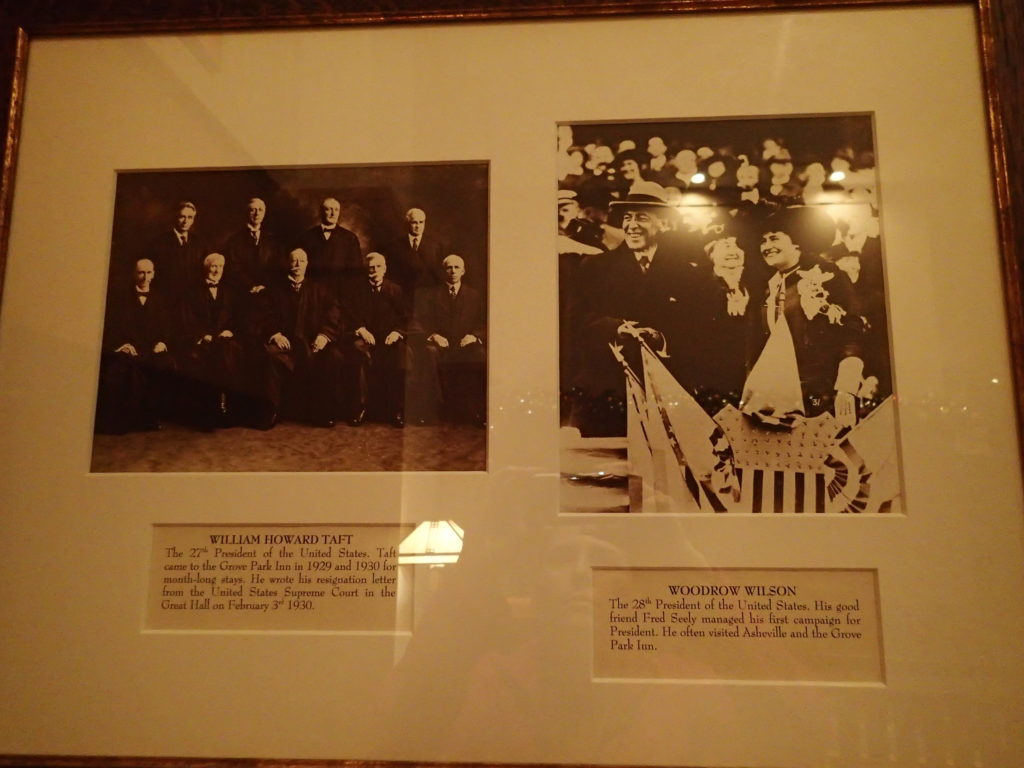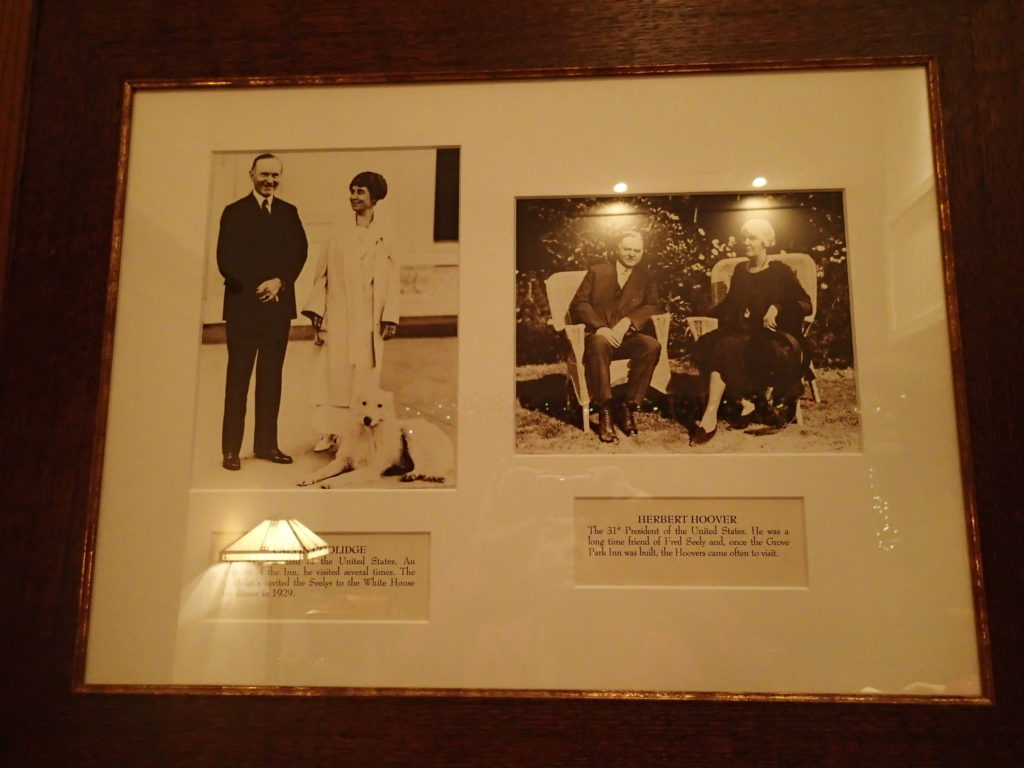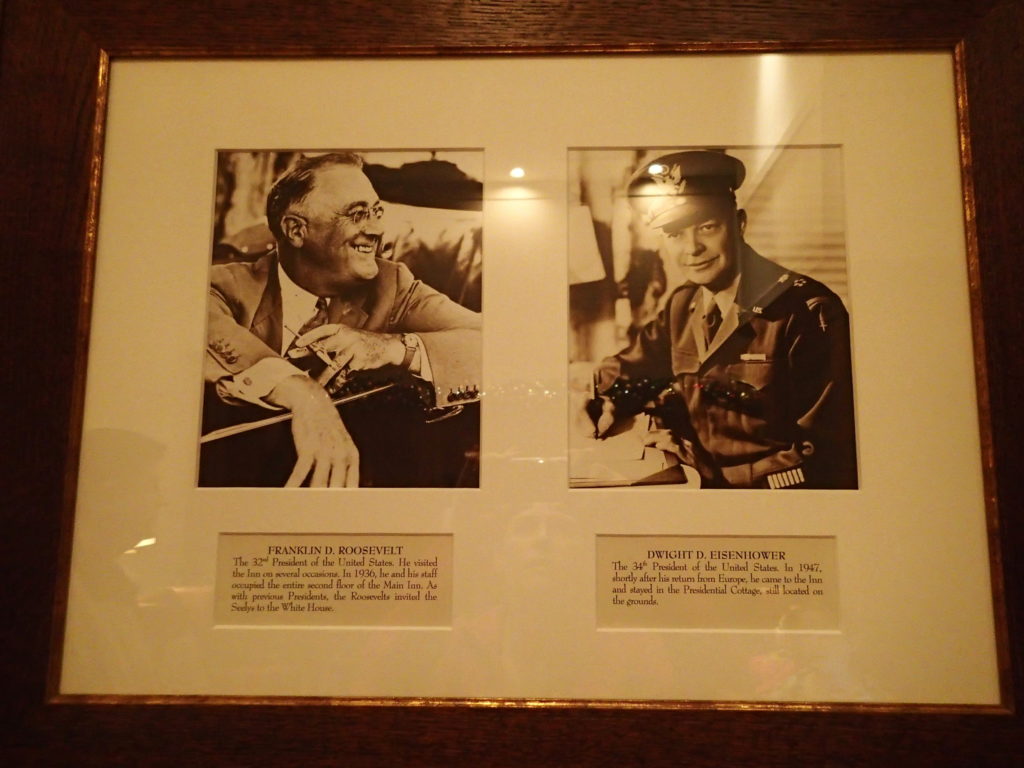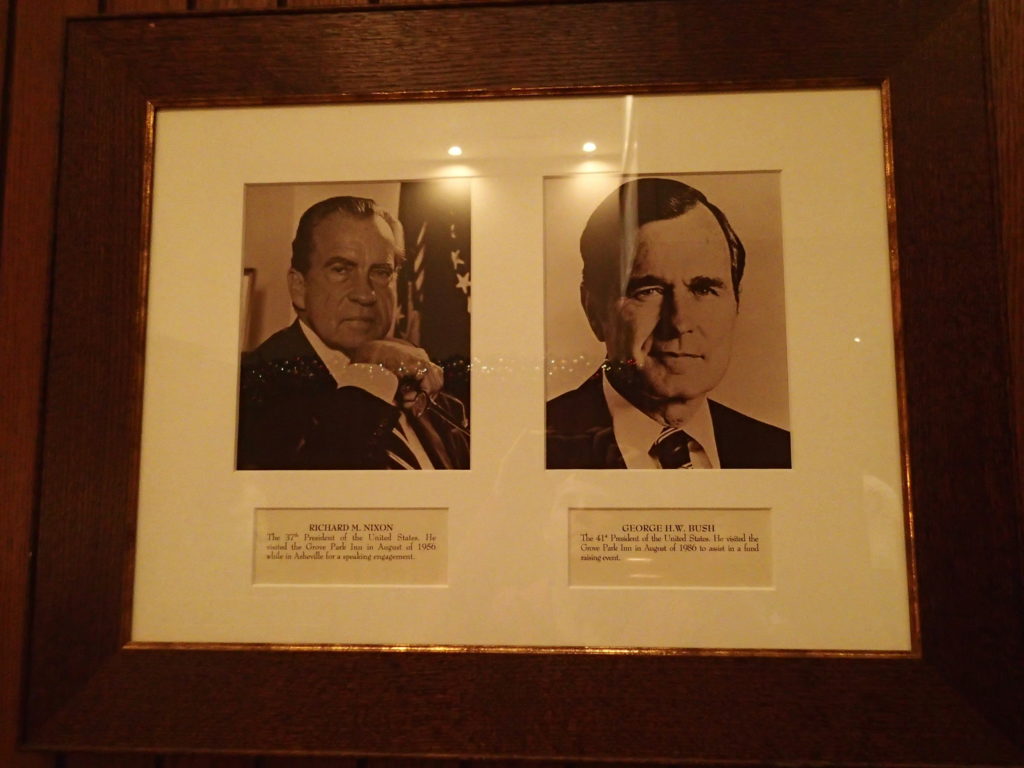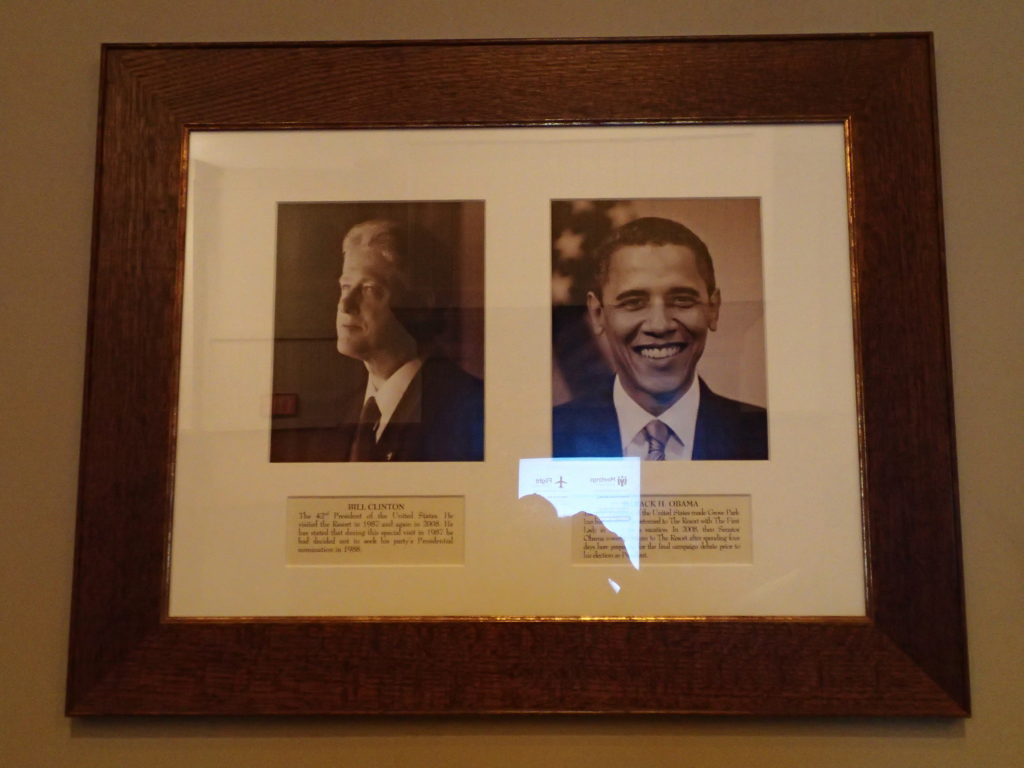 In addition to all of the historical items, the National Gingerbread House Competition was happening so we got to walk around and look at dozens of gingerbread creations.  This is the display where they showcase the grand prize winner, although this photo is from our visit two years ago because I forgot to take one this time.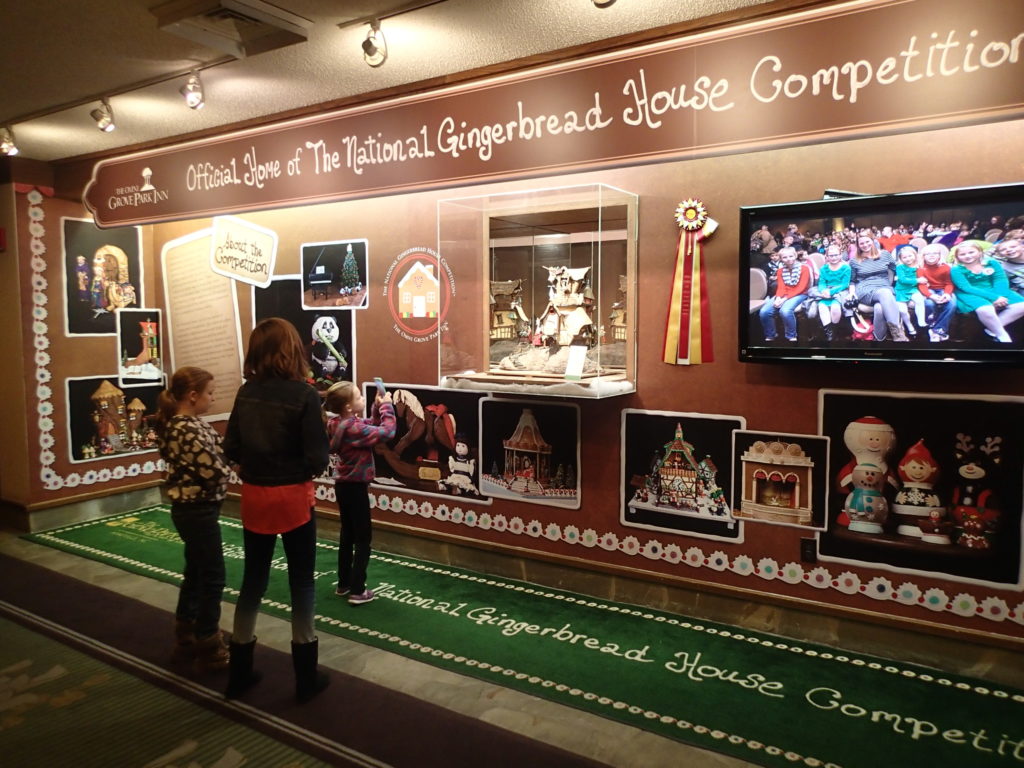 There were SO many creations, but the following were two of my favorites: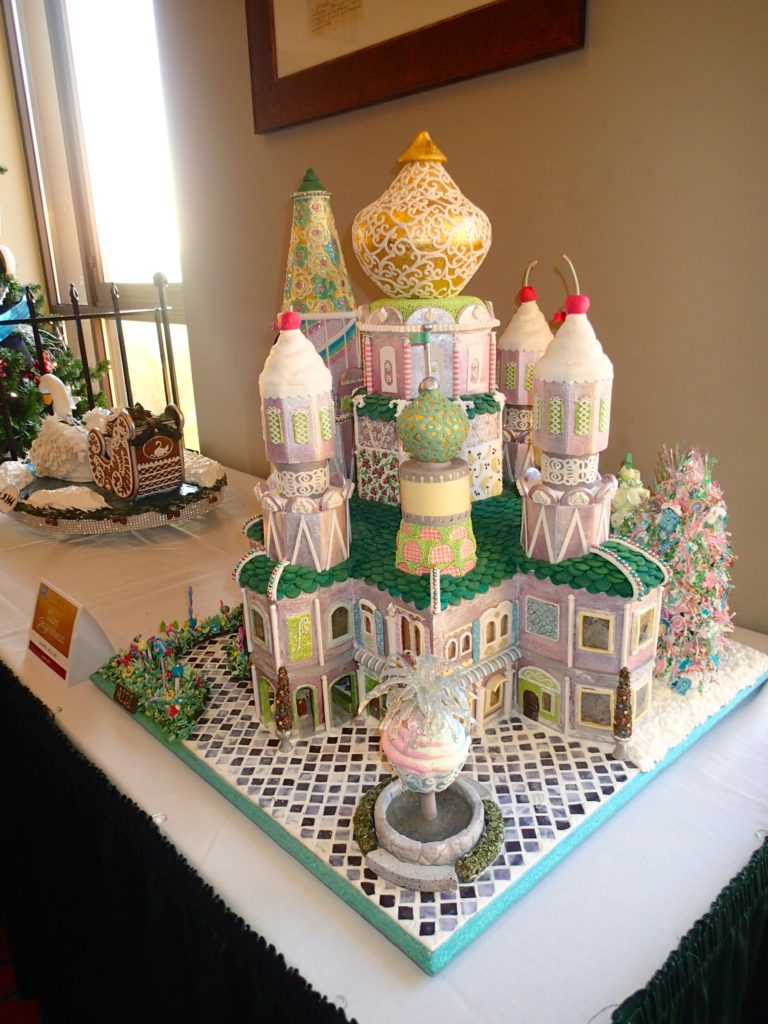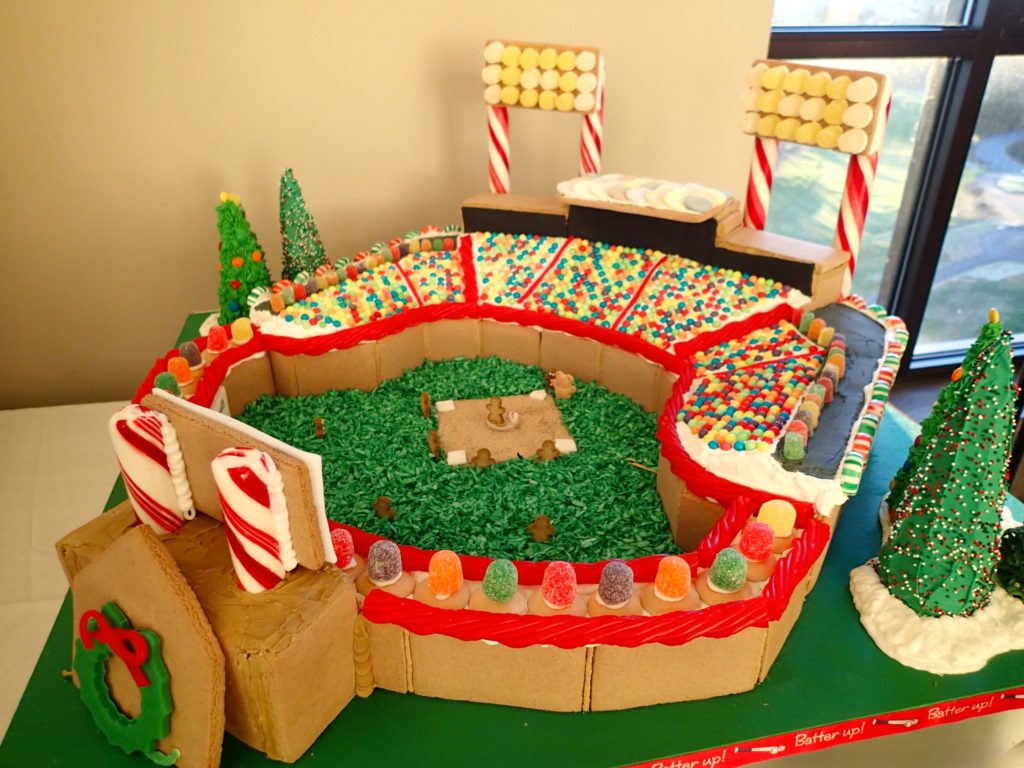 About this time we headed over to the restaurant for our dinner reservation.  It was just about to get dark, but we got a quick view of the mountains first.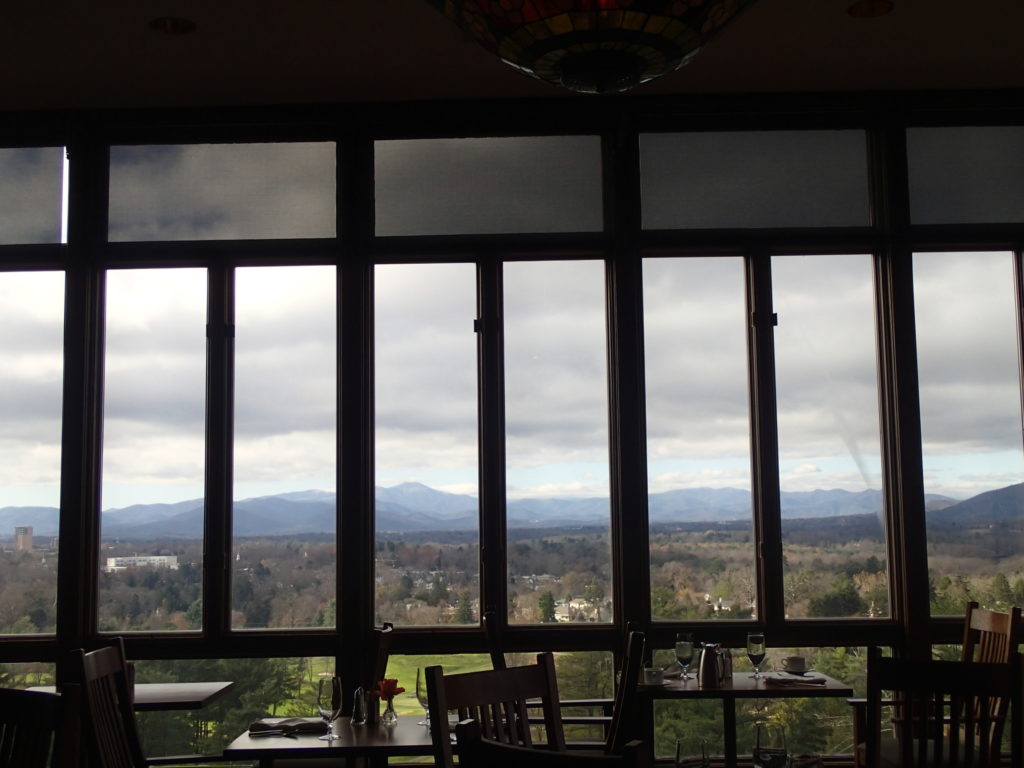 Here we are ready to dig in!  It was an amazing buffet with tons of selections and the food was so, so good.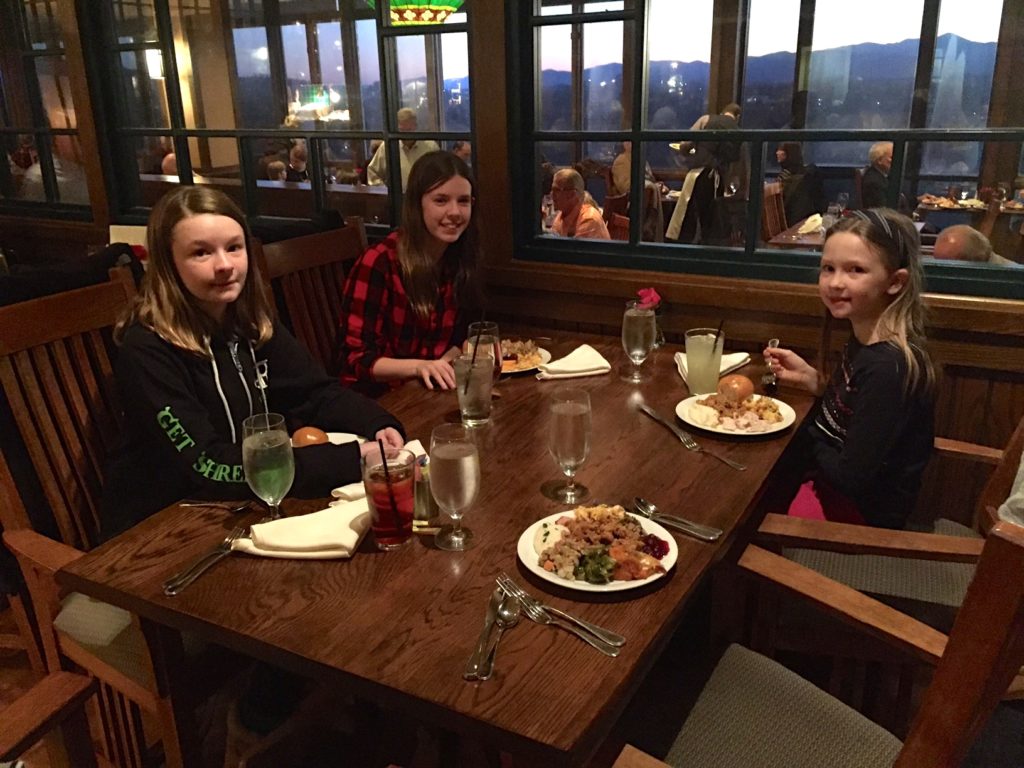 It's hard to tell in this photo, but there are 2 layers of food going on.  Underneath the stuffing are two types of turkey and some ham!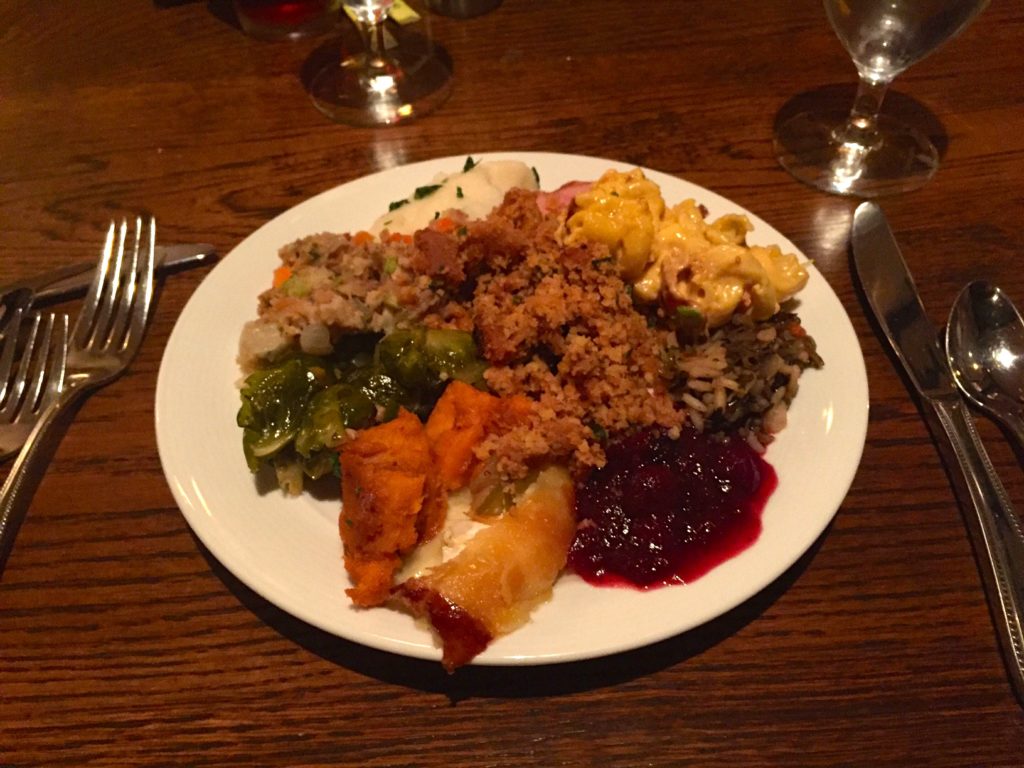 After stuffing ourselves silly it was time to head out to the car to drive to our hotel.  We would have stayed overnight at the Grove Park, except they have a 3 night minimum the week of Thanksgiving and we could only stay for 2 nights.  We did stay here on our last visit though so I can vouch for the rooms, which are just as luxurious as you would expect.  On the way out I took a few more pictures.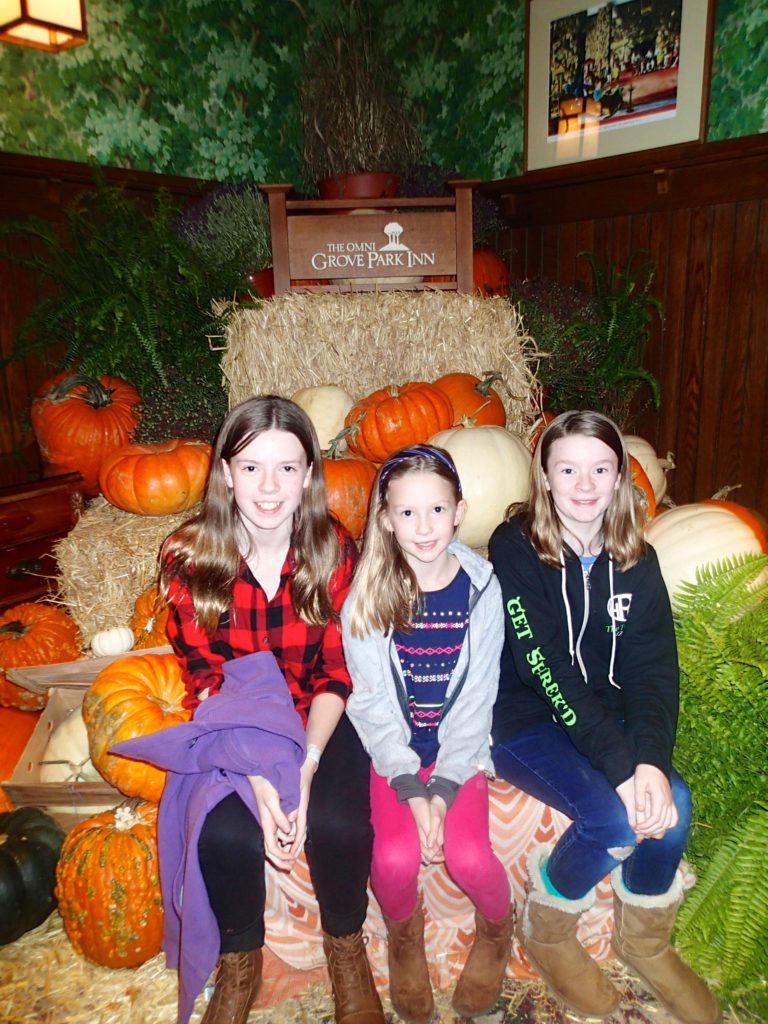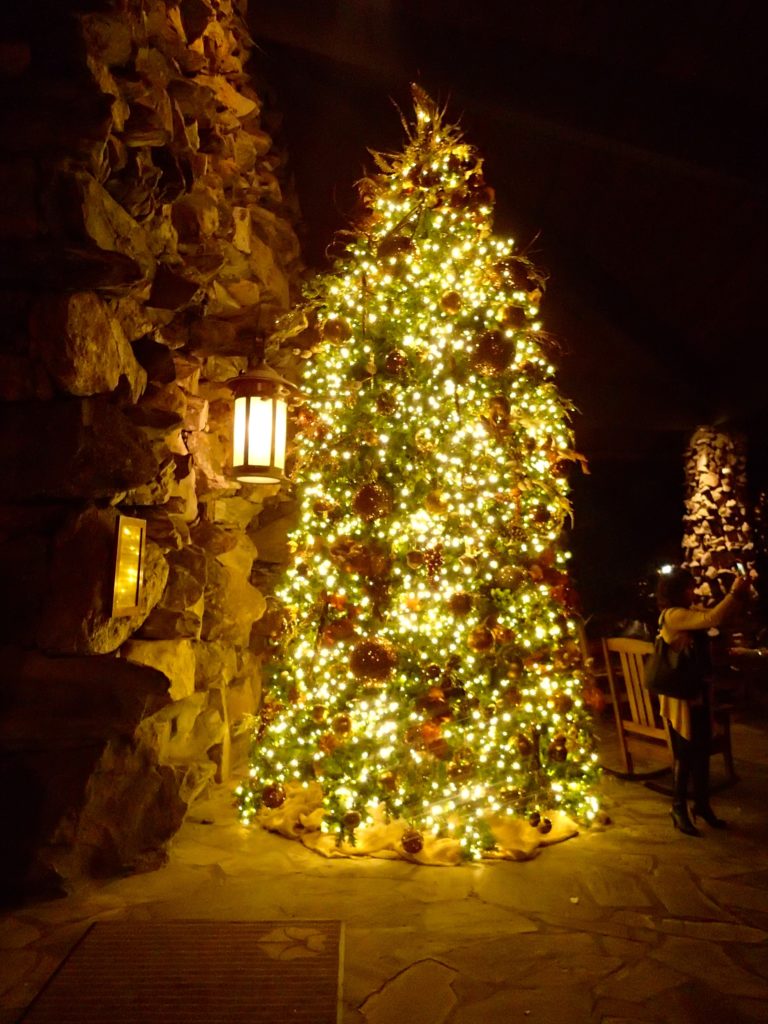 Well I think that's enough photos for one post, so stay tuned for part two, which will be all about our day at the Biltmore Estate – including some major drama involving a car key!
Click here for part 2.
*
As always, don't forget to like me on Facebook (click here) and follow me on Pinterest (click here) and Instagram (click here) for all of the latest Disney Cruise Mom Blog updates!
.
Note:  Nothing on this trip was sponsored in any way, I just love sharing fun family travel destinations with my readers!