Pirate night is one of my favorite things about Disney cruises, and I am always on the lookout for neat pirate items for our next cruise.  I've come across several lately that I want to share with you.  You can click on the red text for prices or more information.  FYI, the Alaskan and some European sailings do not have a pirate night, so if you are booked on one of these itineraries, check with DCL before you begin planning for pirate festivities.  If you want to see the post I did a few years ago about the types of things my family has worn for pirate night, click here.
Peg Leg Socks
These socks crack me up!  They would be a great addition to anyone's pirate night outfit.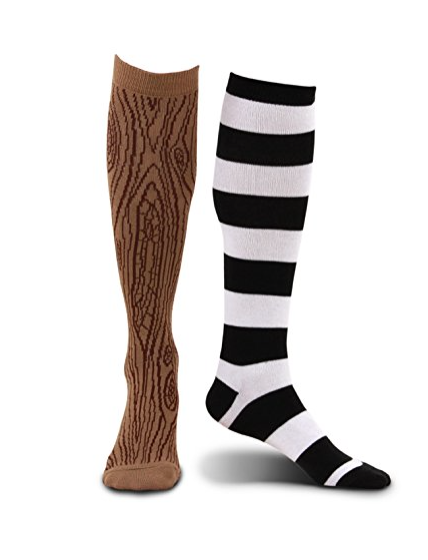 Parrot Prop
I've seen these fake parrots on cruises a few times and they always look great!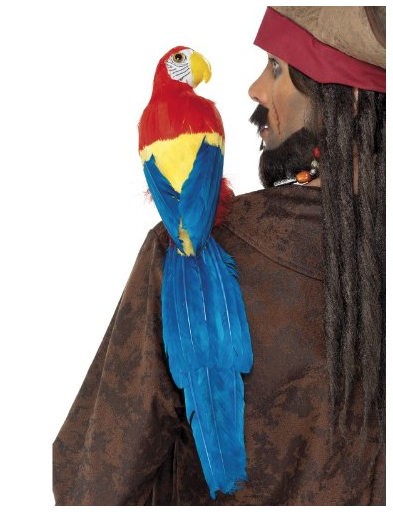 Pirate Leggings
My daughter wore pirate leggings just like these on our recent Panama Canal cruise and they were a big hit!  It's a good way for people who may not want to wear a full pirate costume to still get into the spirit.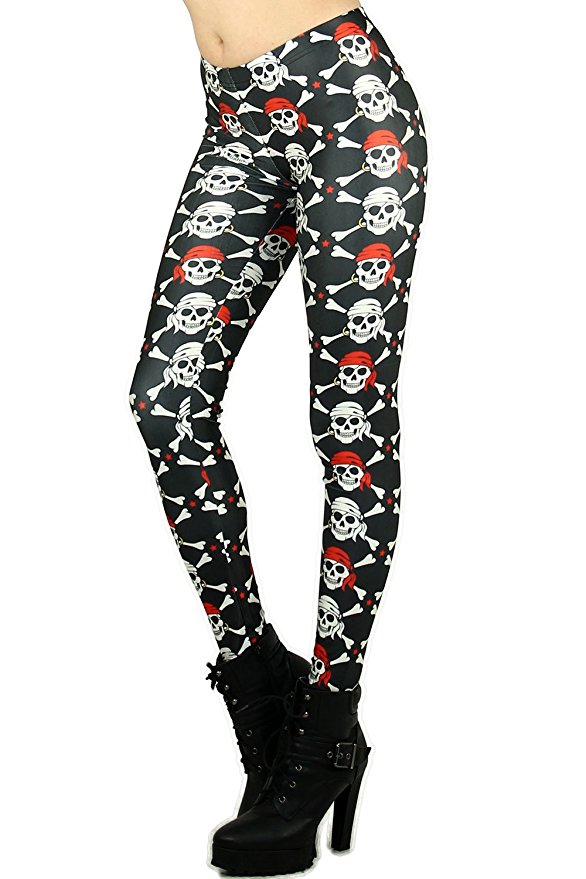 I also like these leggings: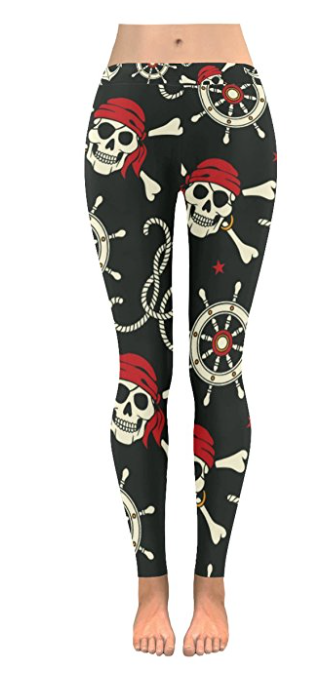 Striped shirt
I recently ordered this shirt and plan to wear it on our next cruise.  It fits true to size, is very flattering, and you can't beat the price!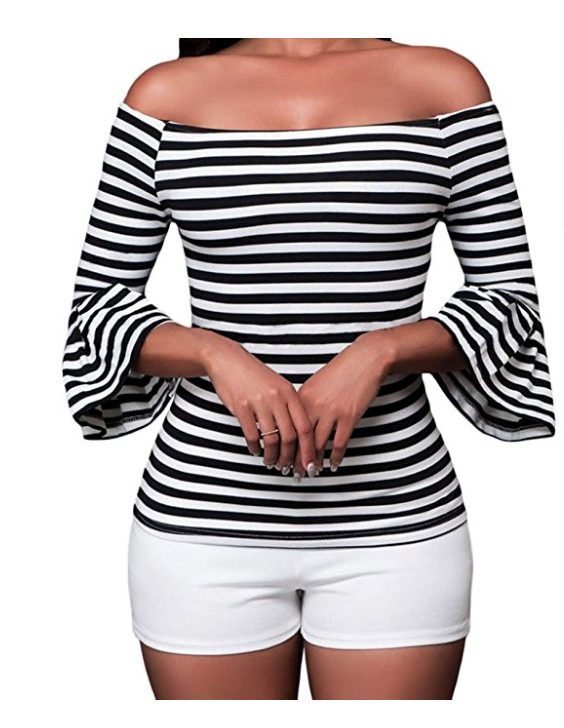 Costume Tees
Costume tees are an easy way to get into the pirate spirit without dressing in full costume.  Here are some of my favorites: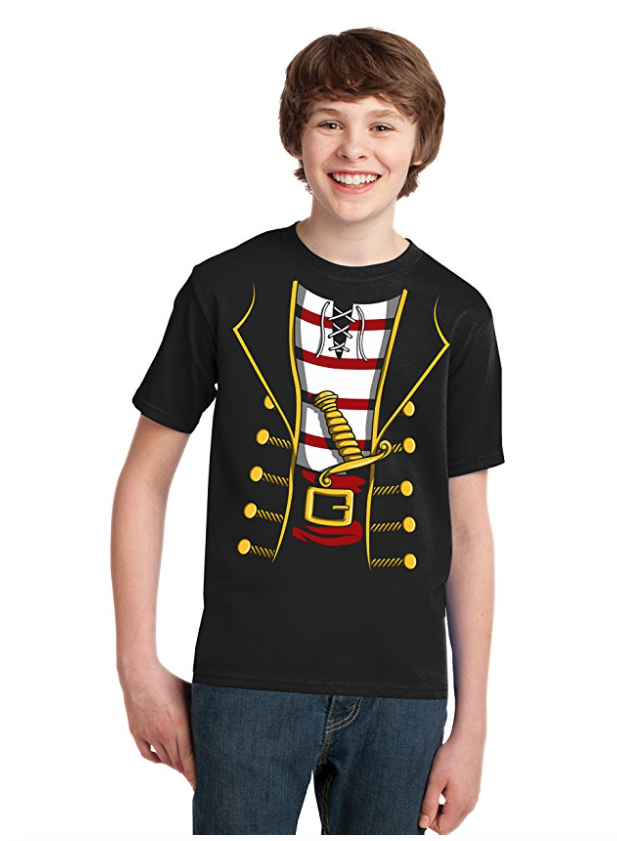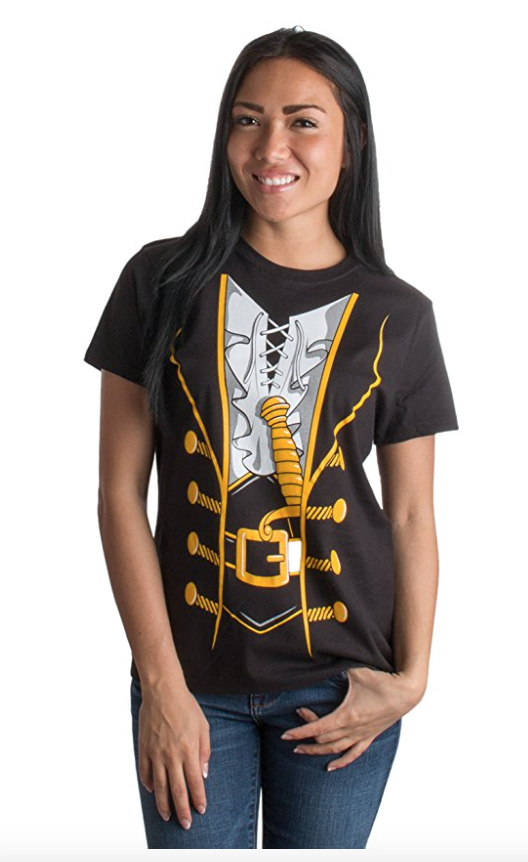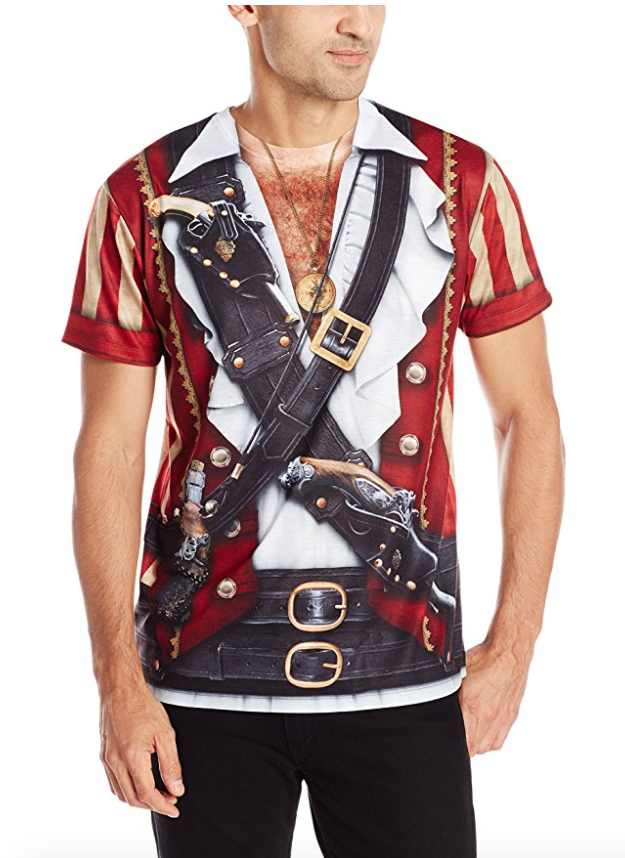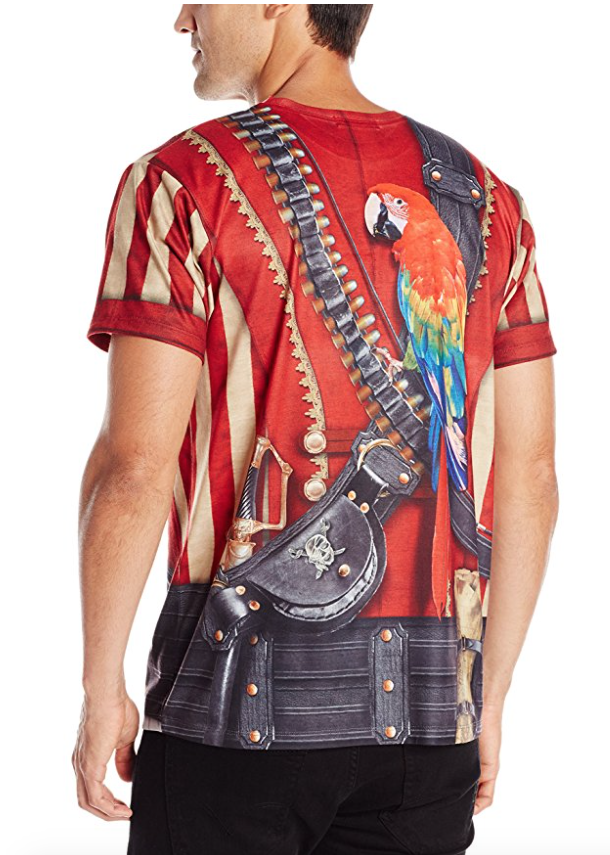 There are a lot more version available than the ones I have shown which you can see by clicking here.
 Pirate Sunglasses
These pirate sunglasses are another easy way to participate in the festivities without wearing a full costume.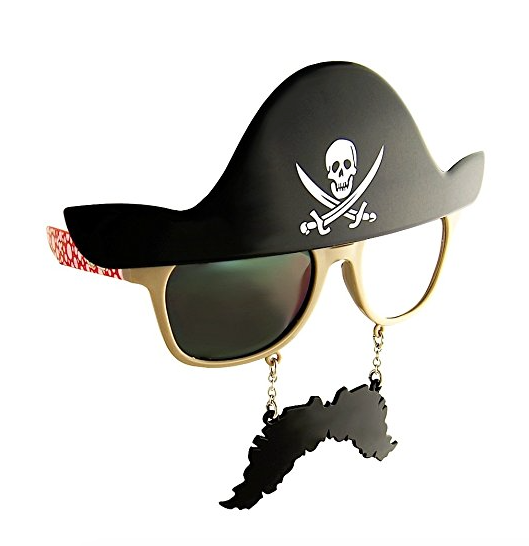 Here is another pair that is similar: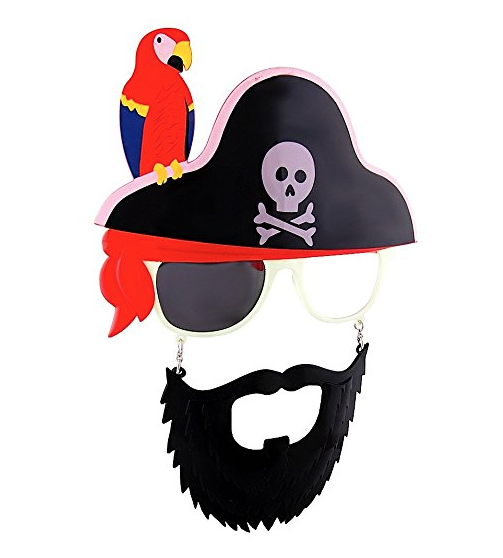 Pirate Scarf and Wig
My husband has a scarf/wig combo like this that he wears every now and then on pirate night.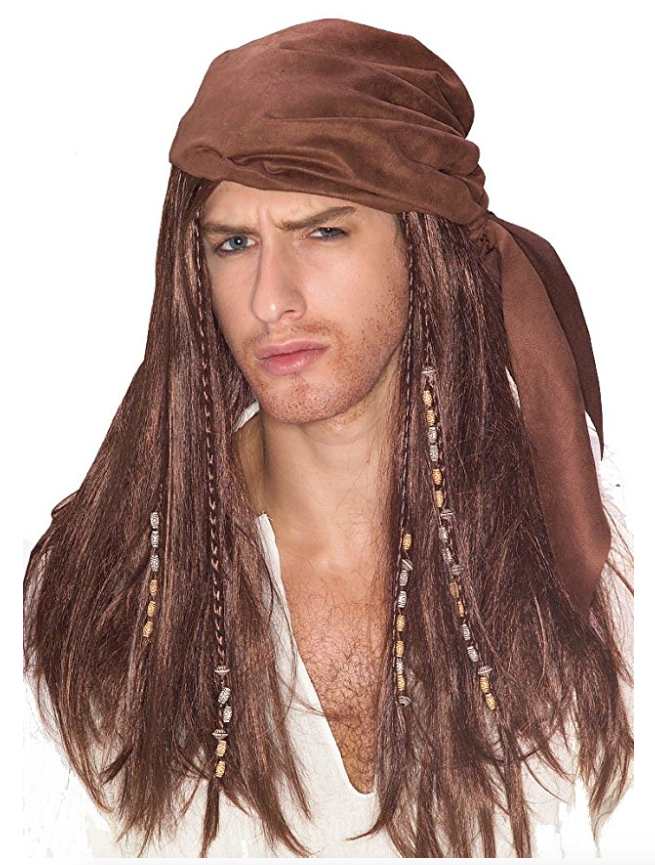 Of course there are TONS of pirate costumes on Amazon that would be great for people wanting to go all-out on pirate night.  You can click here to browse them all.
You can also see all of my Amazon favorites here.
*
As always, don't forget to like me on Facebook (click here) and follow me on Pinterest (click here) and Instagram (click here) for all of the latest Disney Cruise Mom Blog updates!
.
This post contains affiliate links, which means that if you make a purchase through my links, the seller will pay me a small commission for it at no additional cost to you. I am grateful for your support of this site in this way, so thank you!