This is Disney Wonder stateroom 6120 which is a category 5C Deluxe Oceanview Stateroom with Verandah.  It is at the aft of the ship on the port side, right next to the aft elevators, and connects to room 6122 next door, which is also a category 5C.  It sleeps 4 people.  These photos were taken in July 2017.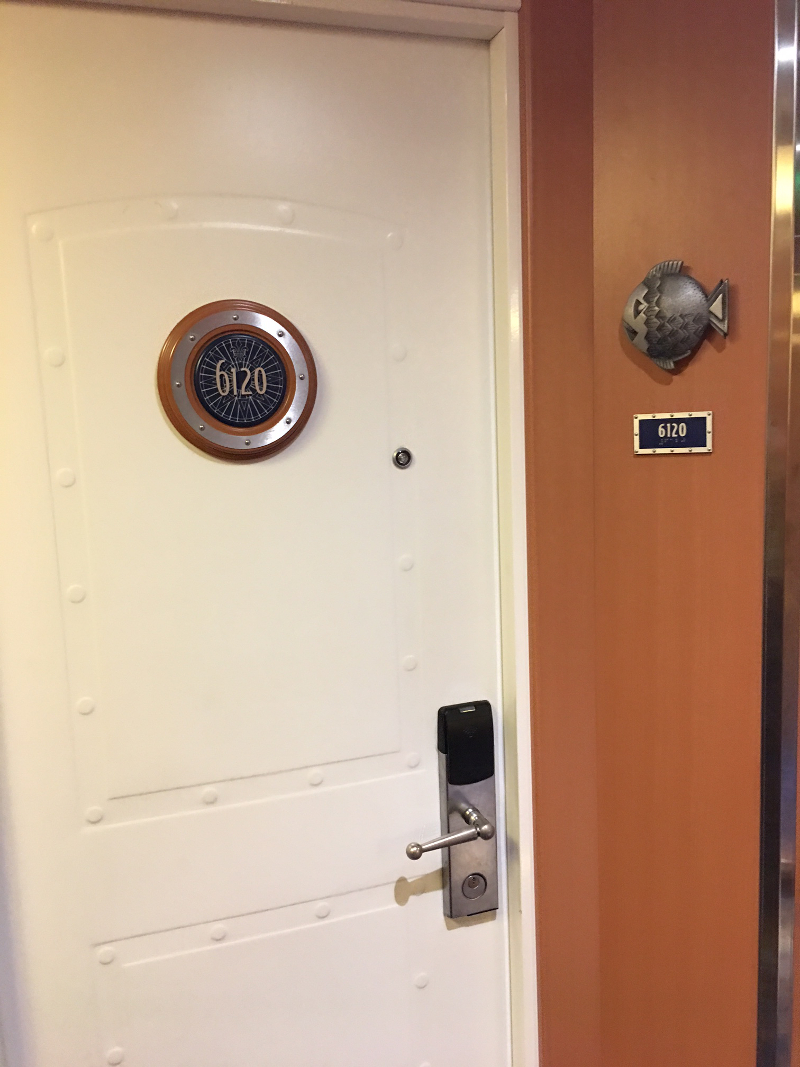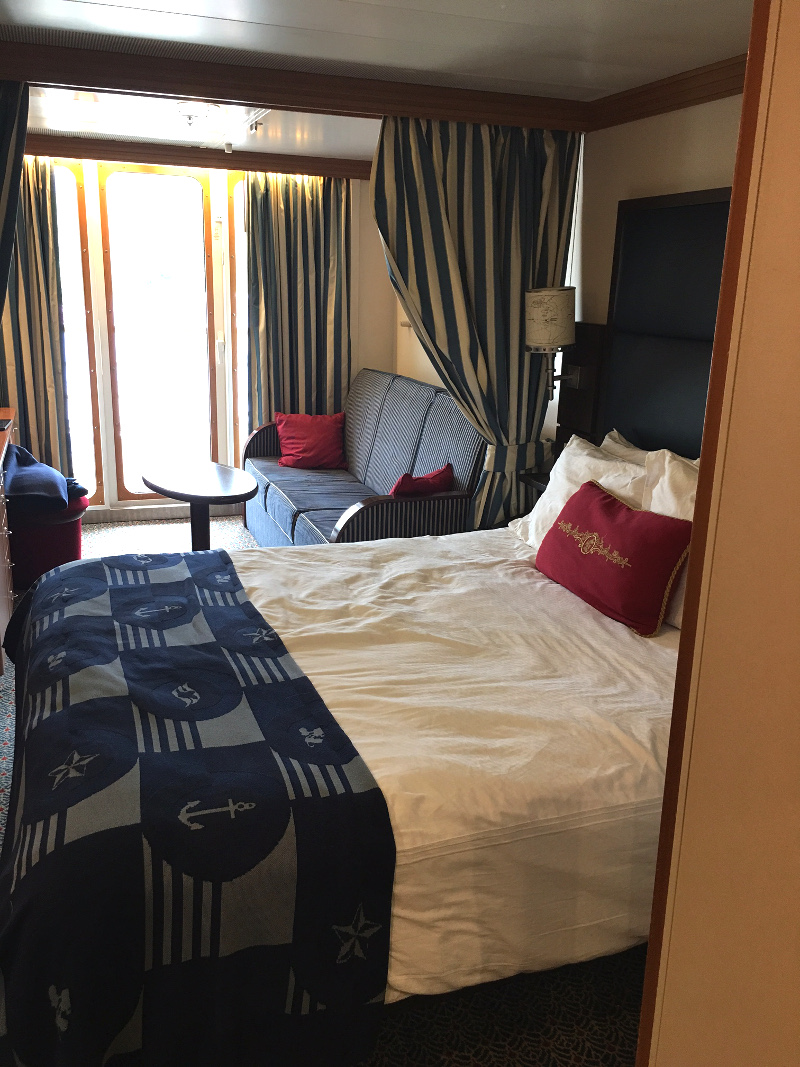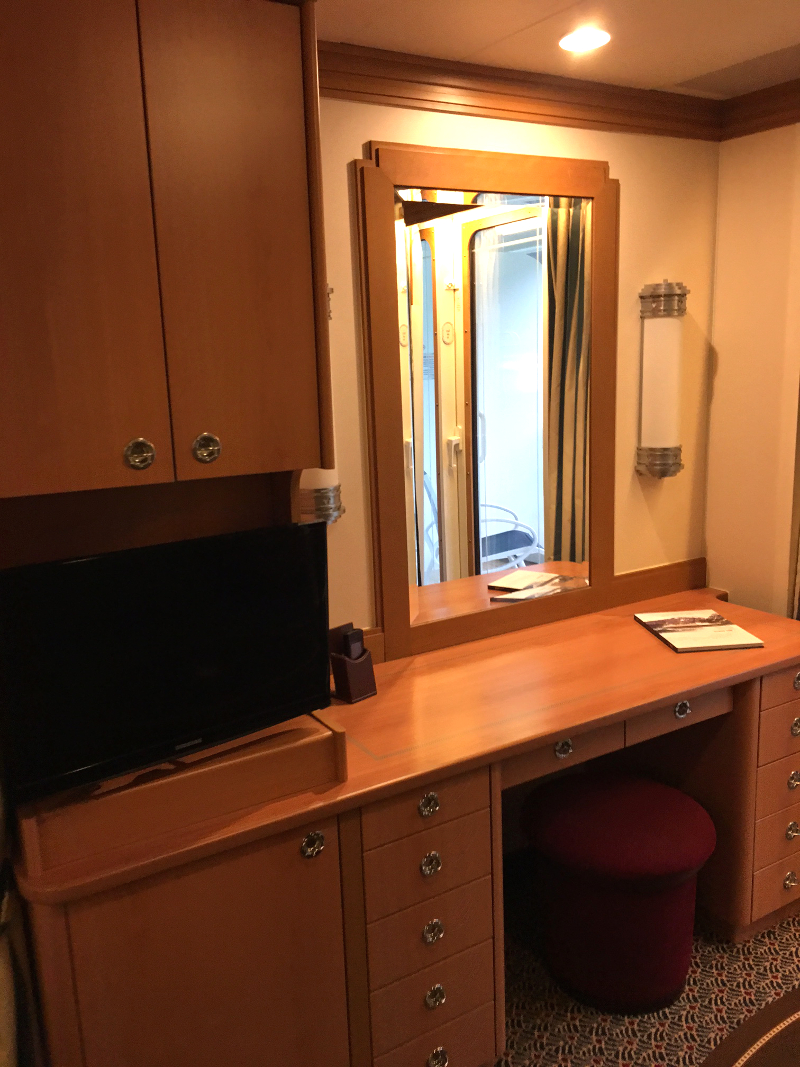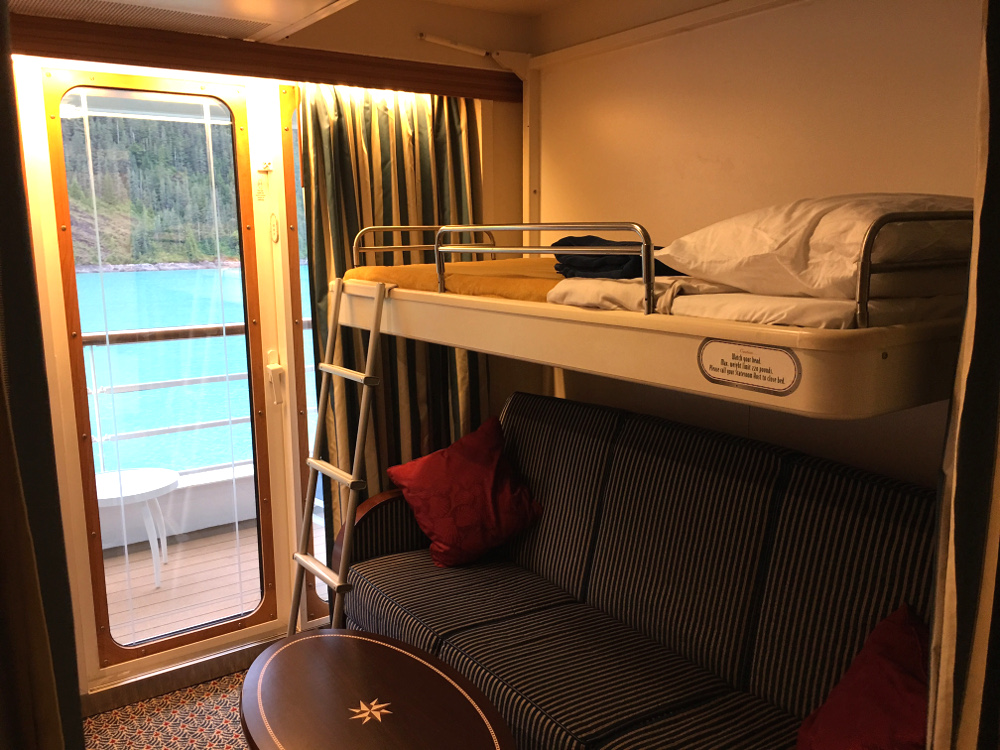 Those are the 2 bathroom doors on the left: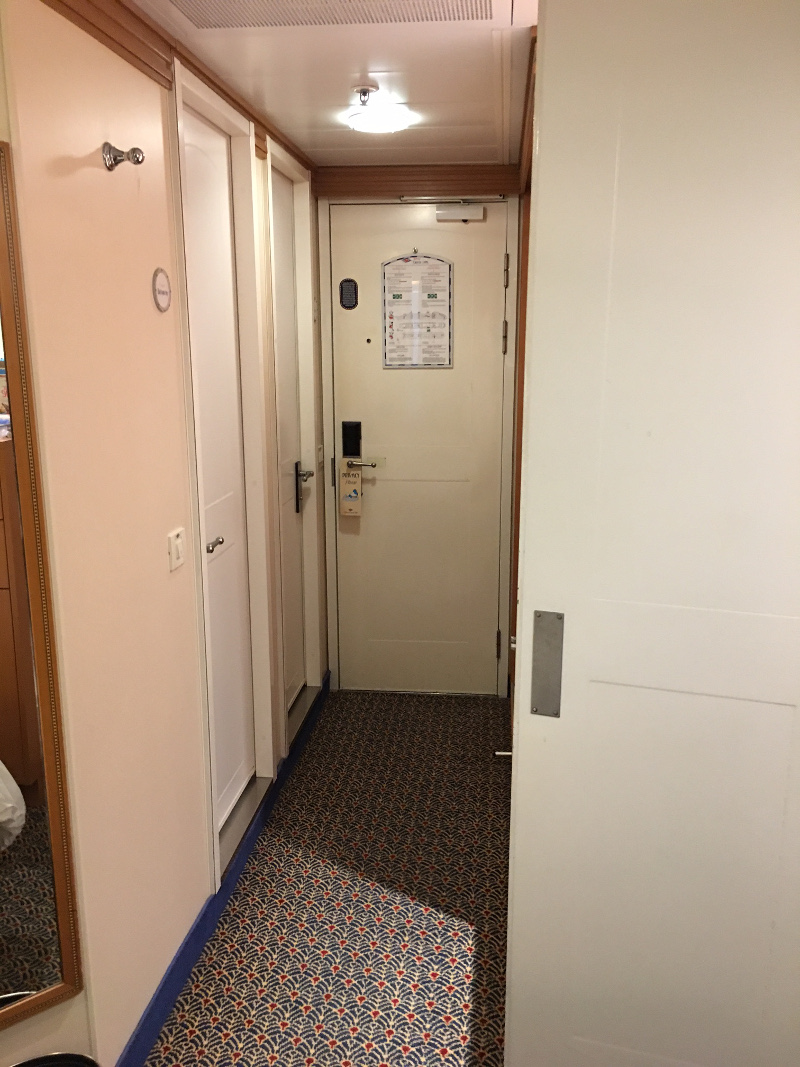 Here you can see the connecting doors to room 6122 on the right.  Room 6120's door is open, but room 6122's door is closed: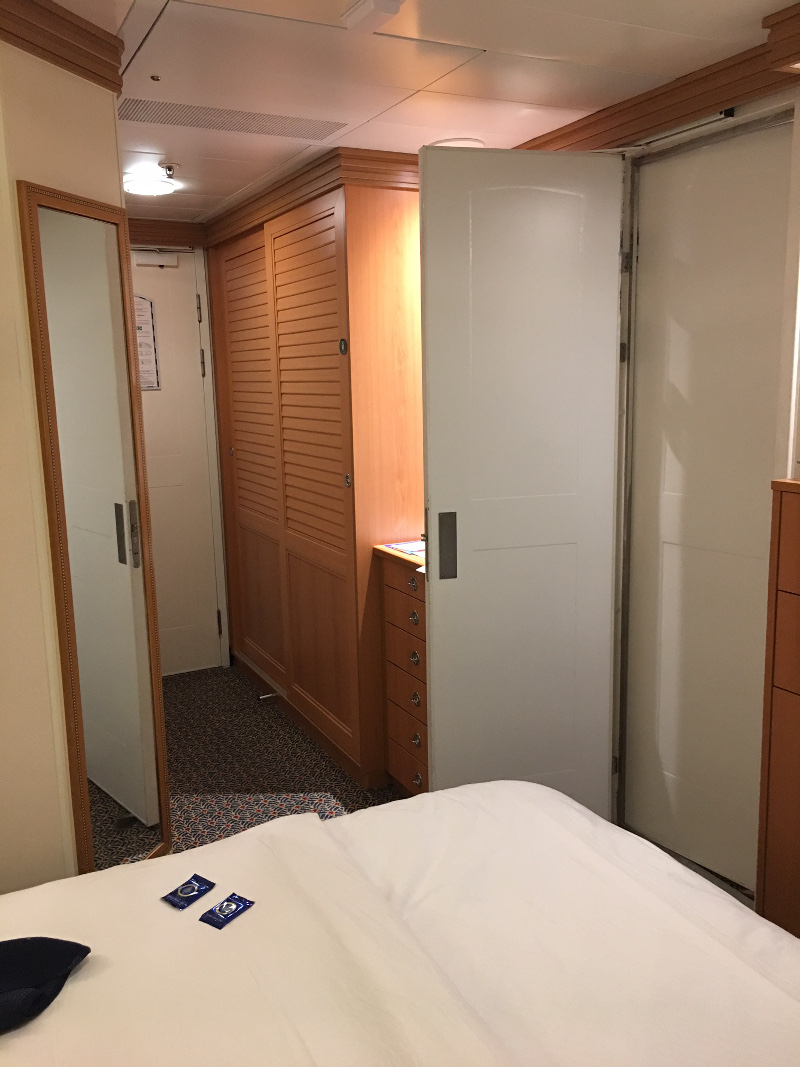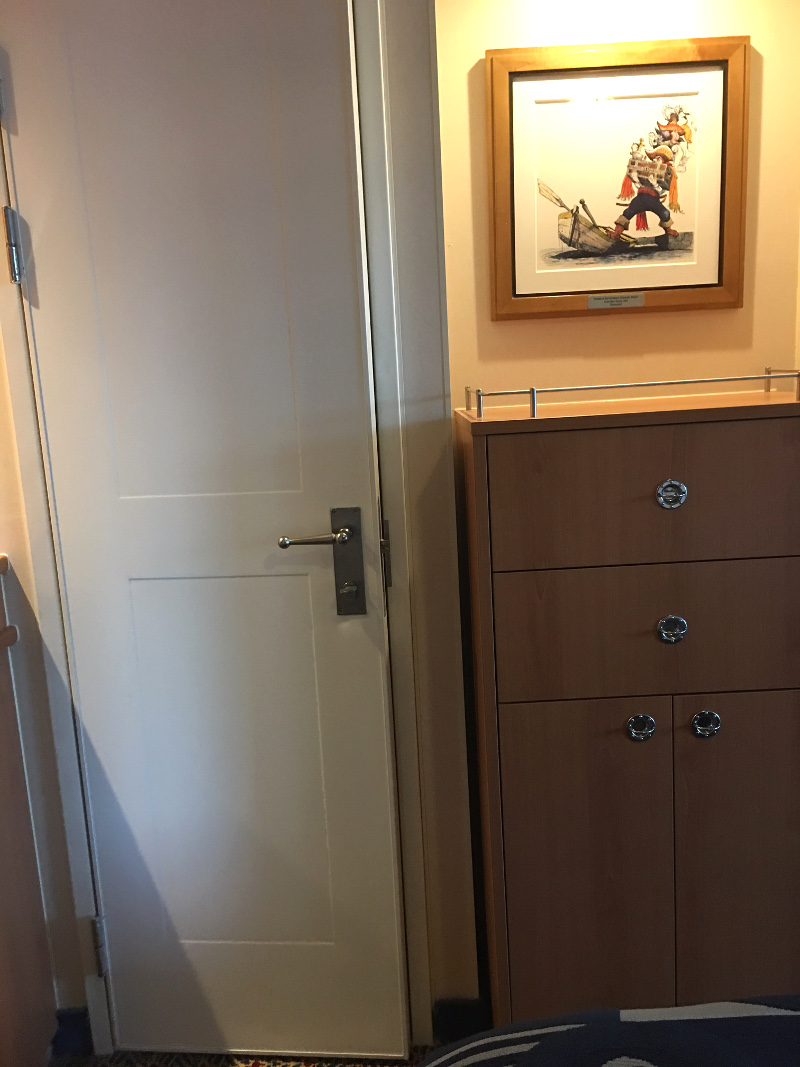 This room has the split bath configuration.  Here is the room with the toilet and a sink: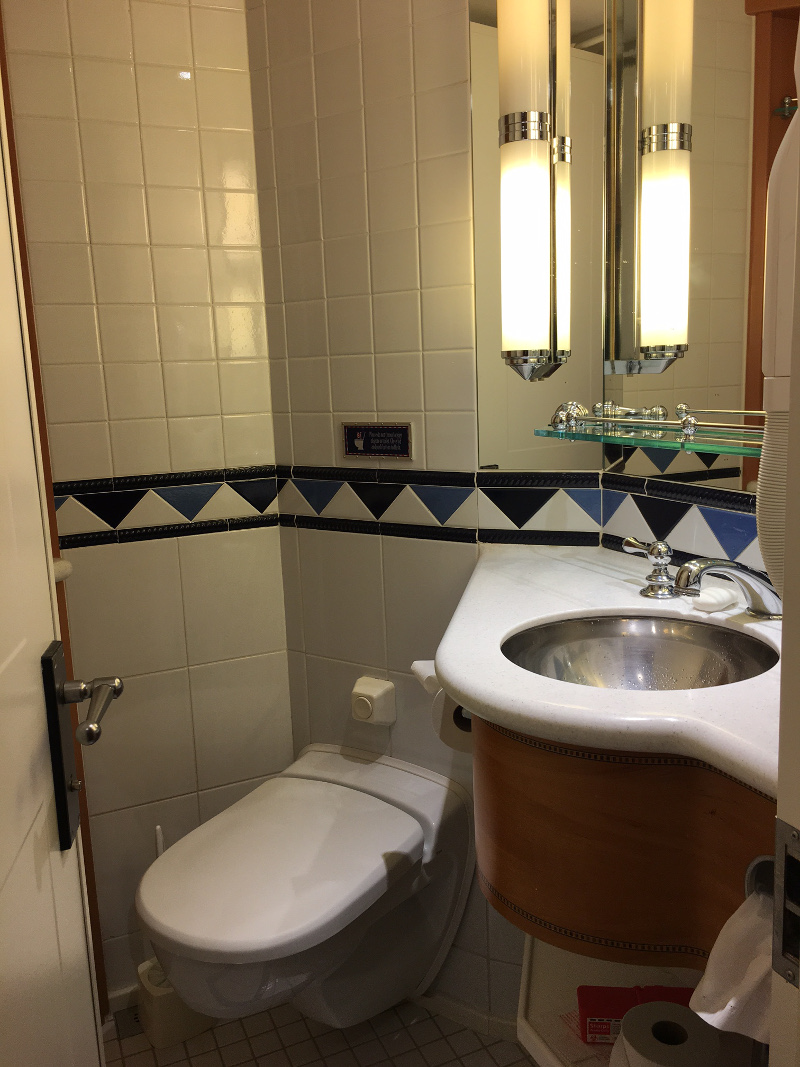 And here is the room with the tub/shower combo and a sink: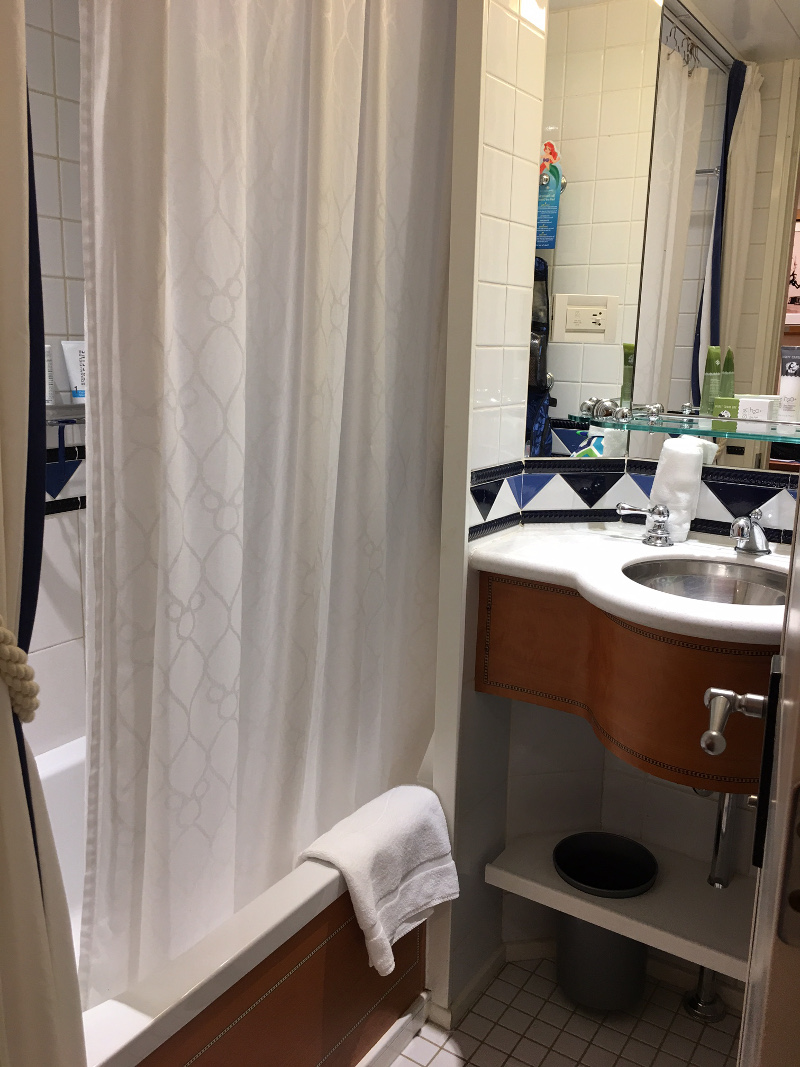 This is the verandah with the divider between the room next door in the open position.  If you have rooms next to each other, the dividers can be opened to create a larger verandah.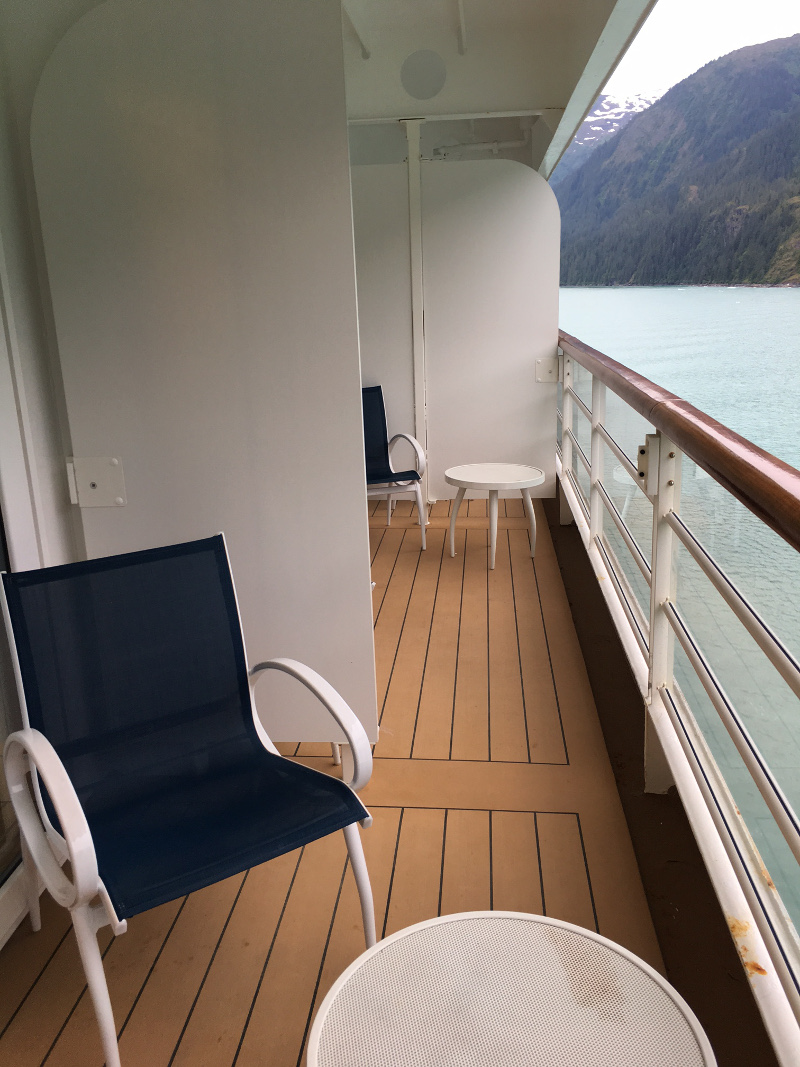 A huge thanks to Rebecca for sending me these photos! If you have photos of a stateroom that you would like to share, please email them to me at disneycruisemomblog@gmail.com.
You can see my other stateroom reviews here.
As always, don't forget to like me on Facebook (click here) and follow me on Pinterest (click here) for all of the latest Disney Cruise Mom Blog updates!