We recently sailed on the Disney Wonder for the Westbound Panama Canal cruise (trip report here) and experienced the Bibdidi Bobbidi Boutique for the first time, on land or at sea.  I also wrote about this experience in my trip report, but I wanted to give it it's own post to make it easier for people find without having to dig through a 14 day trip report.
I made the reservation online when our booking window opened.  I knew that there would be 2 formal nights on our sailing and wanted to choose one of those days.  I was pretty sure I had figured out which nights would be the formal nights and I chose the second one, which would be day 9 of our cruise.   It turns out I was right and we had an appointment for 4:00 that day.  I didn't choose the first formal night because it was the first full day of our cruise and we tend to be pretty busy doing other things that day.  I knew our schedule would be much more relaxed the second week of the cruise.
I chose the Crown Package ($64.95) because we have tons of princess dresses at home and my daughter was perfectly happy bringing one of those along.  You can see all of the packages and prices here on the DCL website.
When we arrived in our stateroom after boarding the ship we had an invitation waiting for us.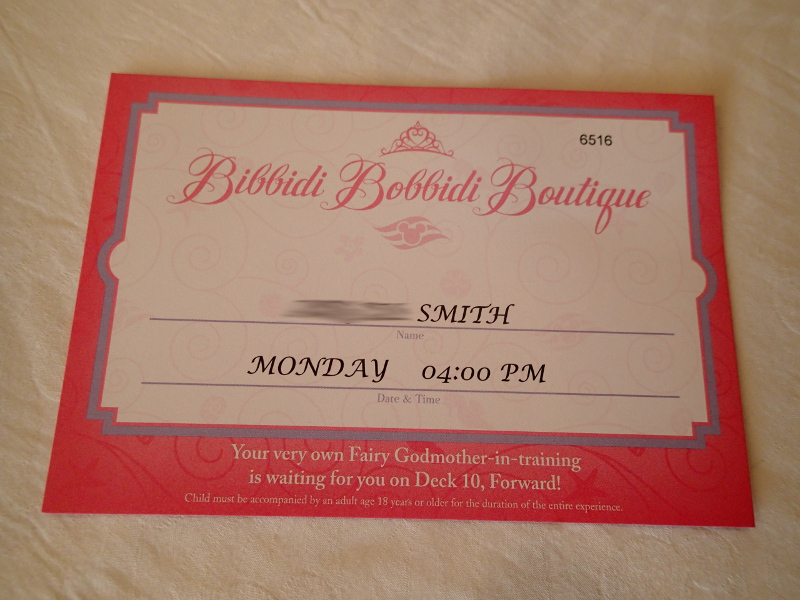 My daughter was so excited that we just had to go take a peek at the BBB right after this.  No one was in there so I managed to get some good pictures.  First, the stairs leading up to the Boutique are so cute!  They are located just outside the entrance to the spa on deck 10 forward.  This is at the bottom of the stairs: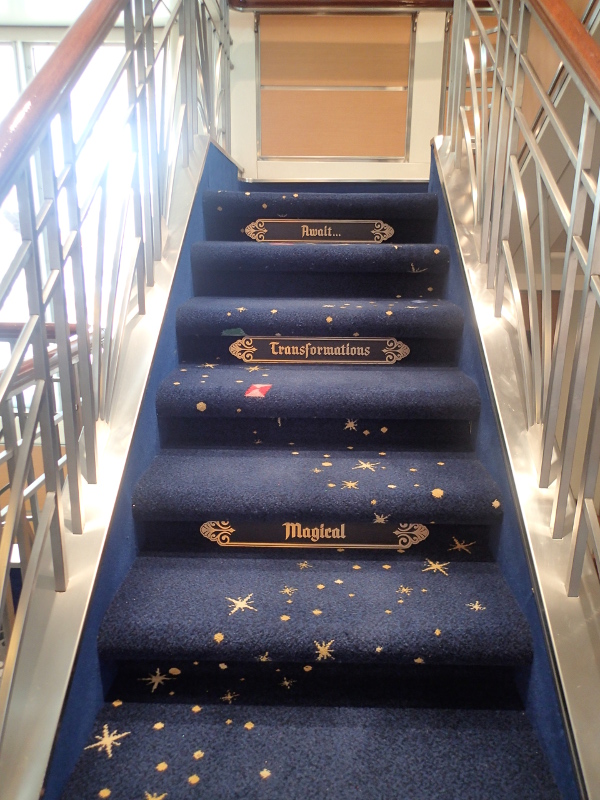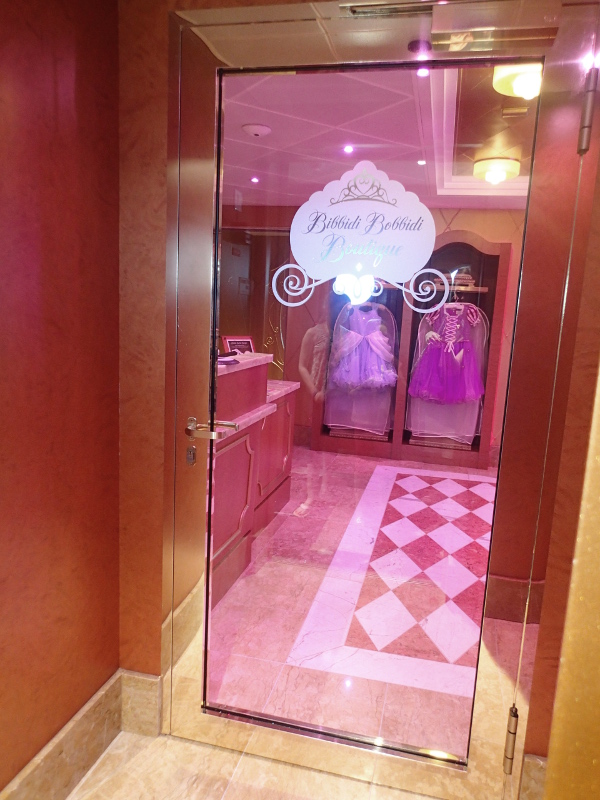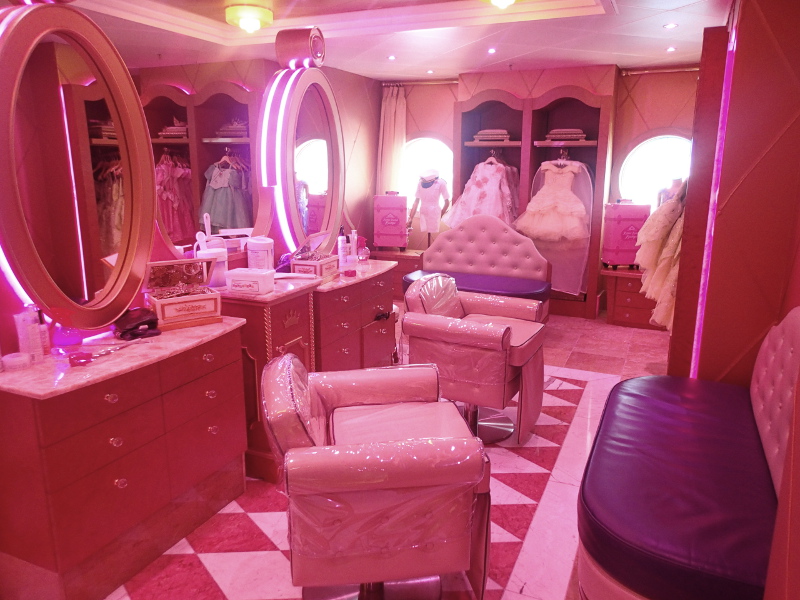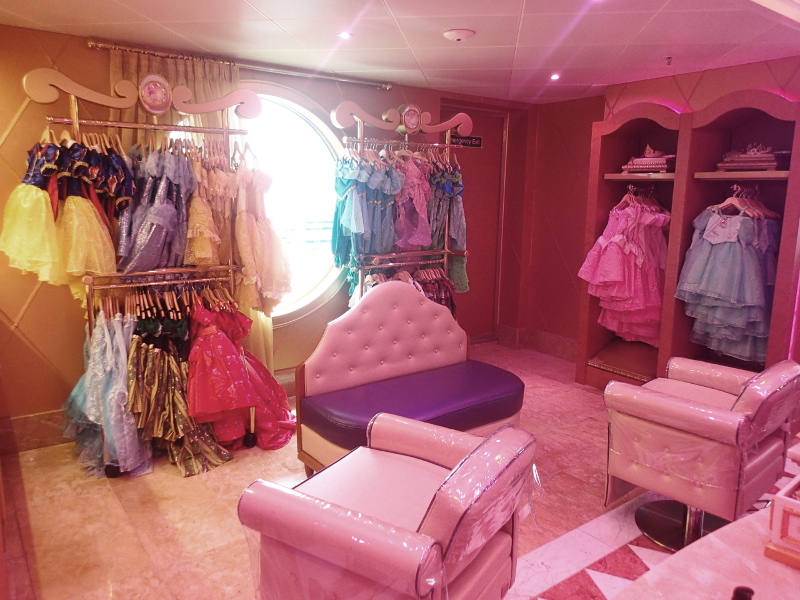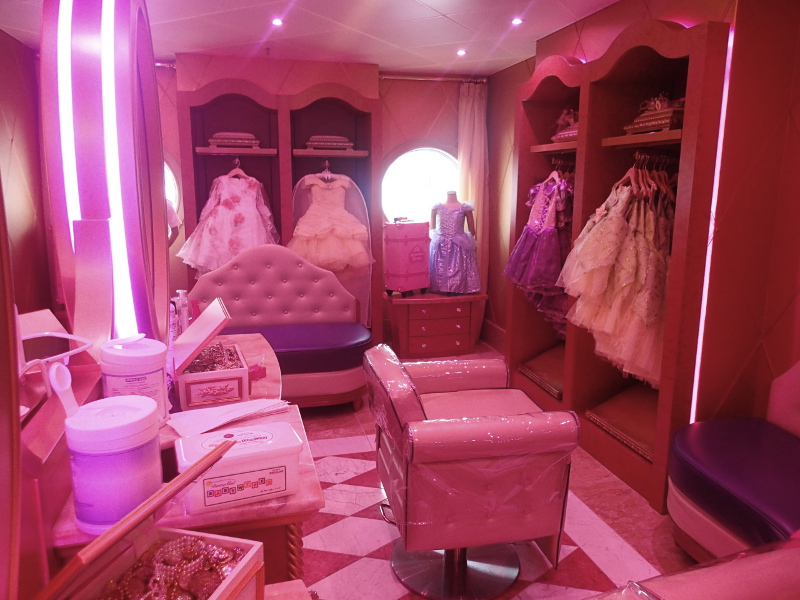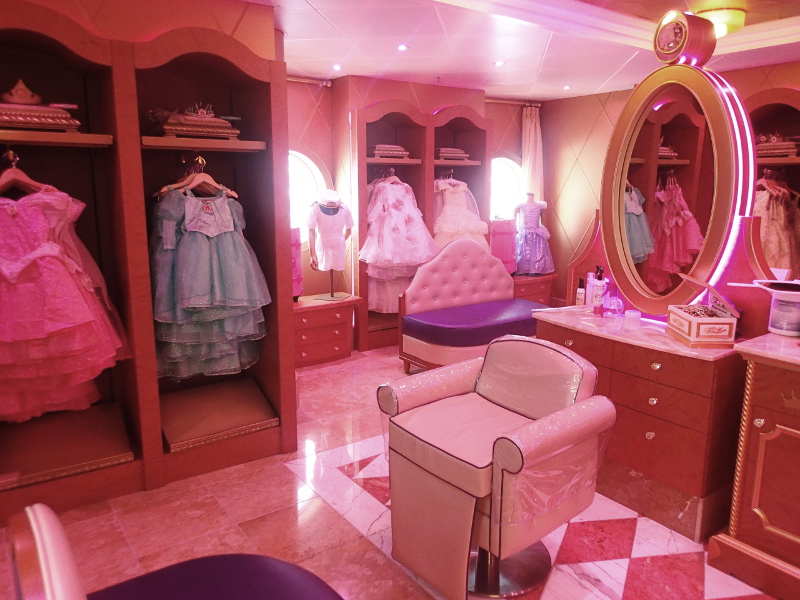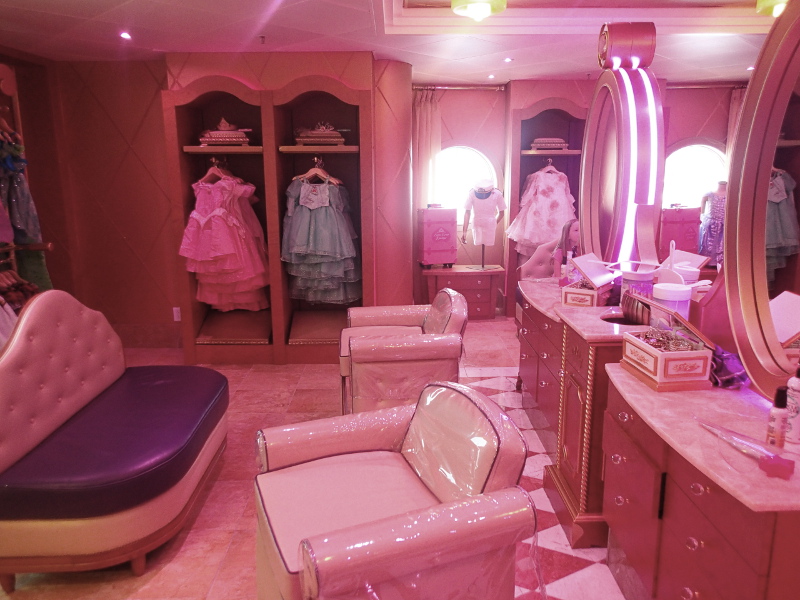 It killed my daughter to have to wait a week for her turn!  She managed and when her turn finally came, we took her dress and shoes and headed up those magical stairs.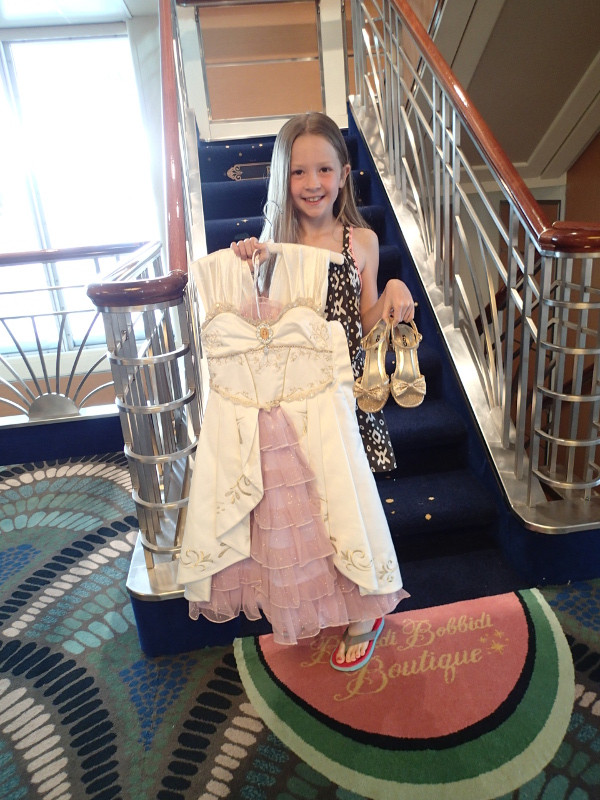 We checked in at the counter ands chose her hairstyle.  I think she had 3 to choose from:  All up bun, half up bun/half down, and a bun with some fake hair that came in several different colors.  She chose the half up/half down. Next it was time to get into her dress.  The dressing room is so cute!
We met our fairy godmother-in-training and started the transformation.  I had washed her hair shortly before this and it was still a tiny bit damp but that didn't seem to matter.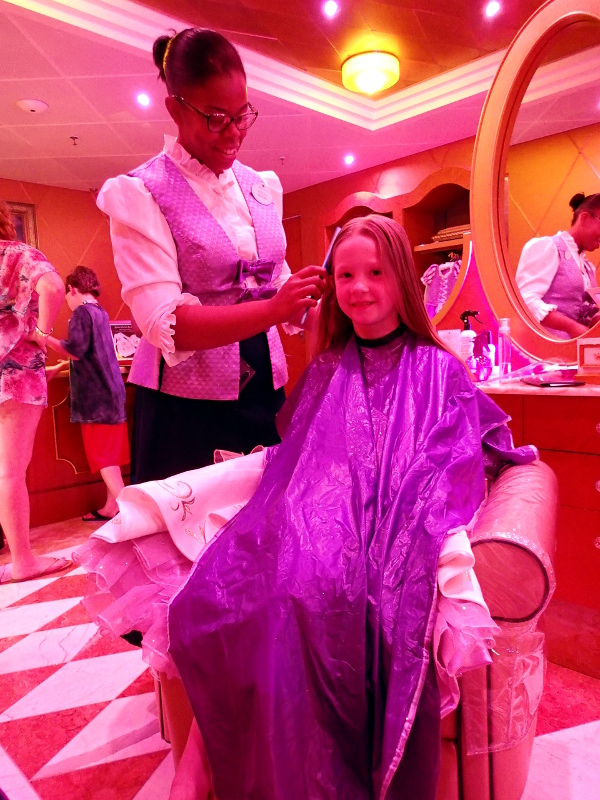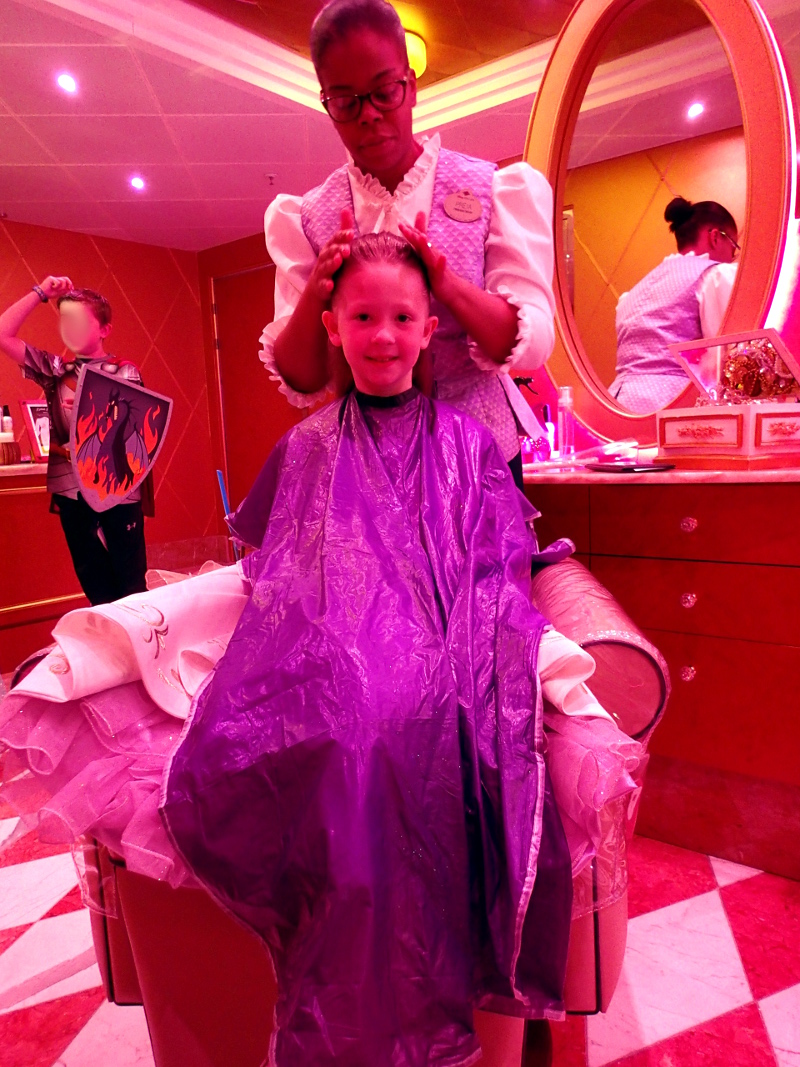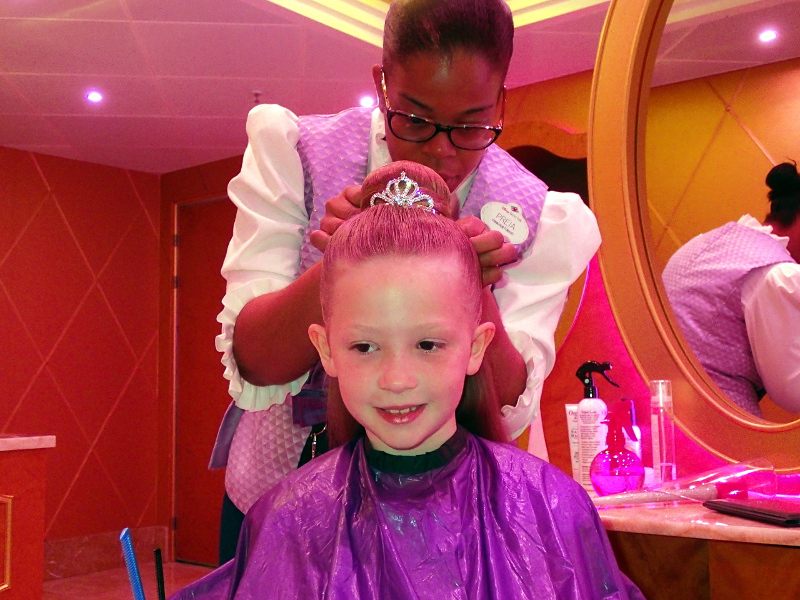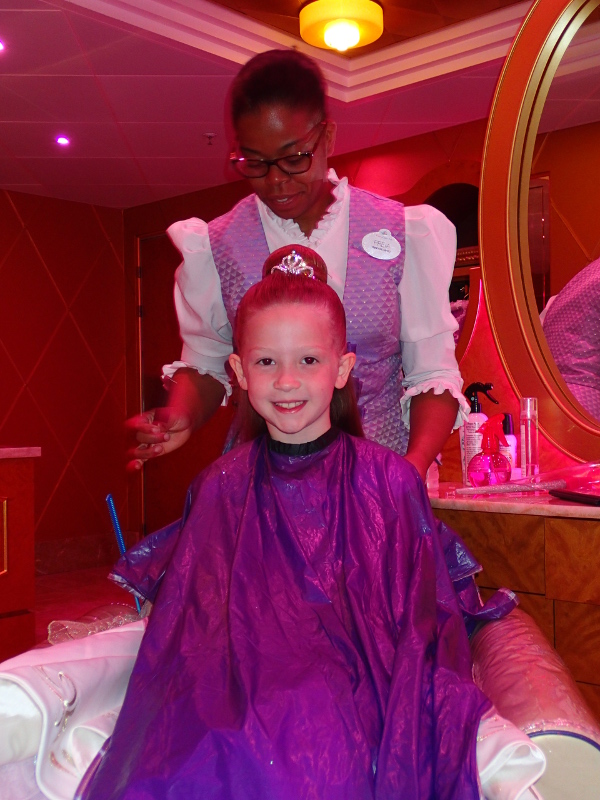 Once the hair was done it was time to move on to the makeup.  They don't use much, just a little bit of eye shadow, blush and lip gloss.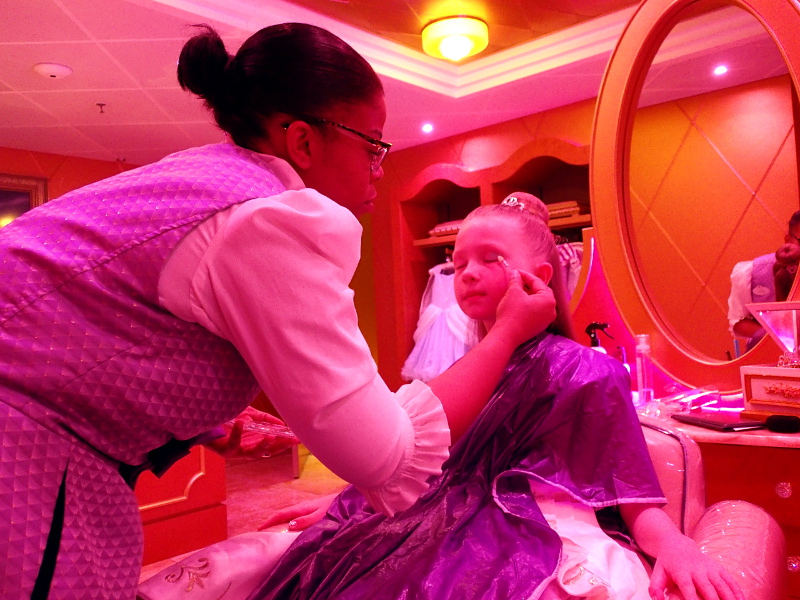 Next she got to choose her nail polish.  I didn't see how many choices there were, she just asked my daughter what color she wanted and she chose gold glitter.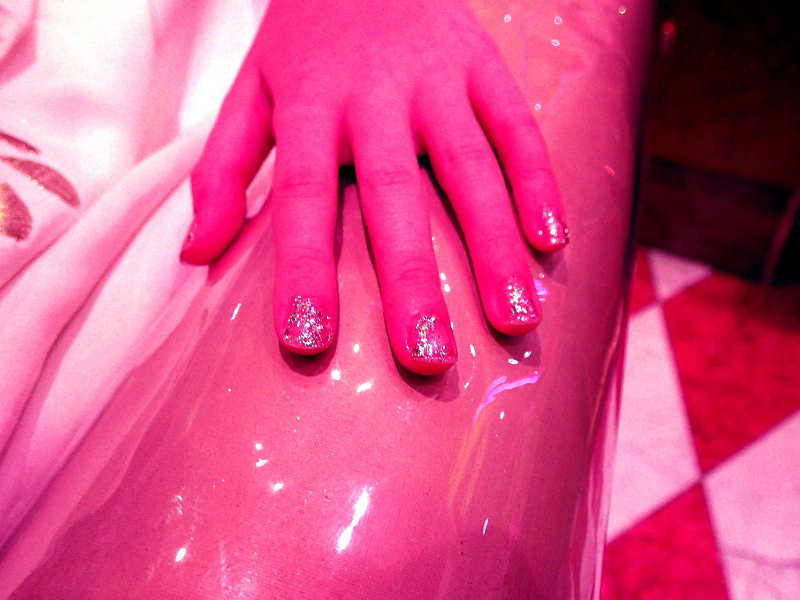 Then it was time for the glitter sticker for her cheek.  She got to choose a sticker from a sheet and the rest of the sheet was sent with us at the end.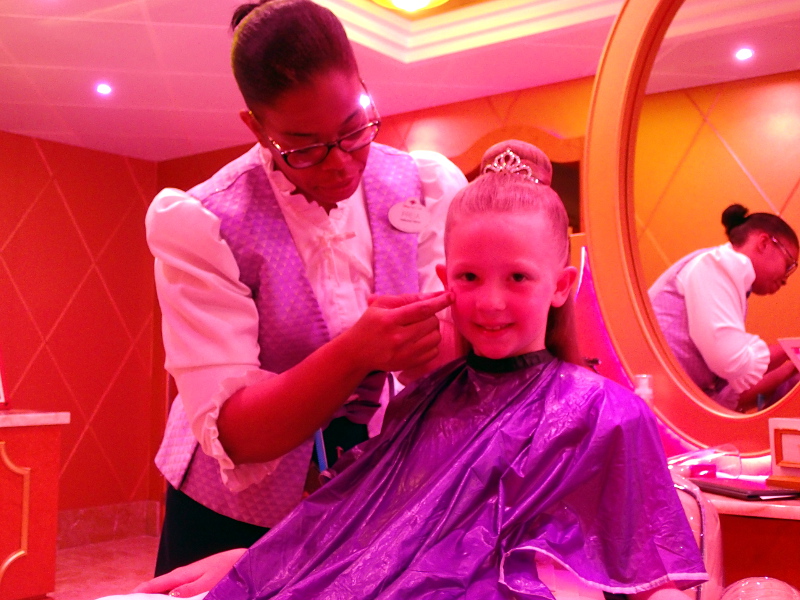 And finally, some pixie dust!
Here she is admiring her new look: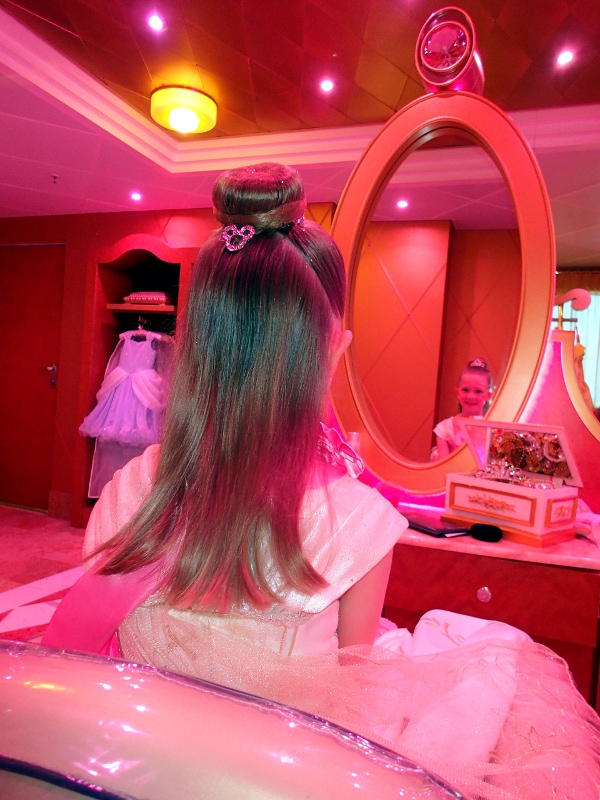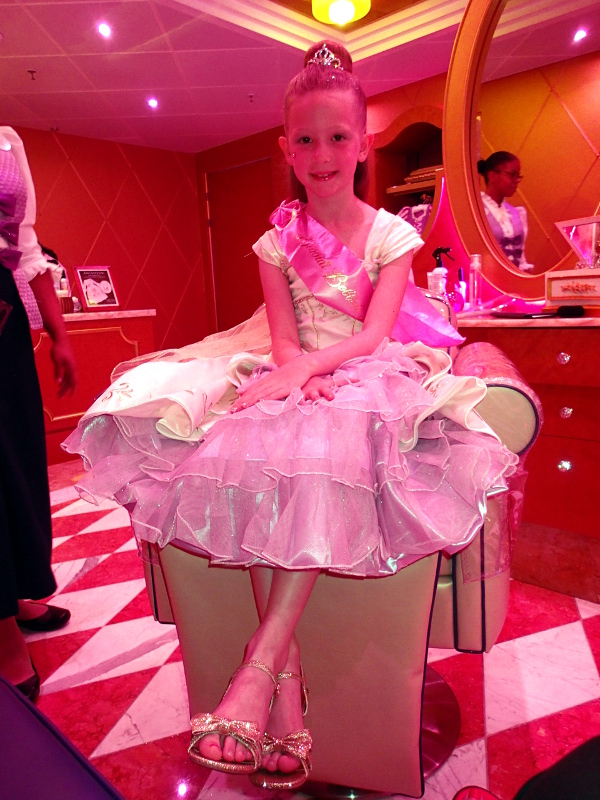 The whole thing took about 30 minutes from the time we got there until the time we left.
We got to take with us a pink sash and a drawstring backpack with her leftover stickers, makeup and nail polish in it.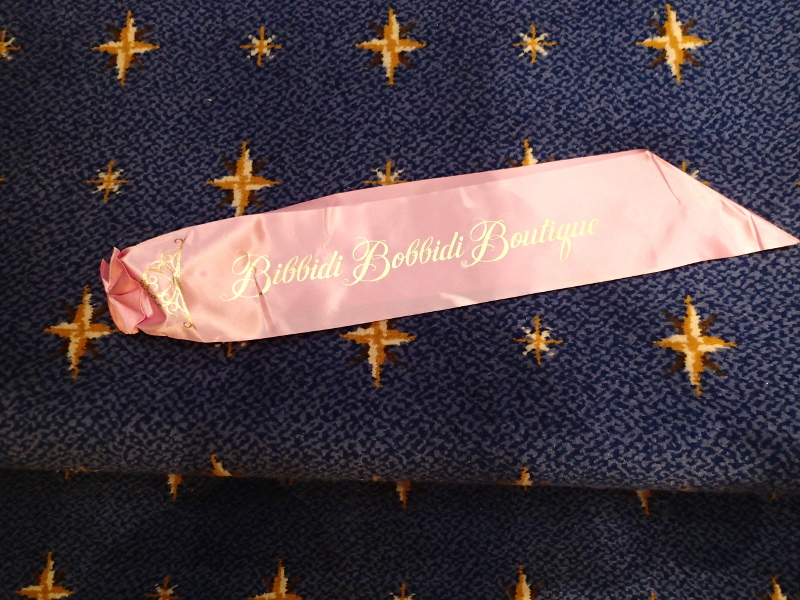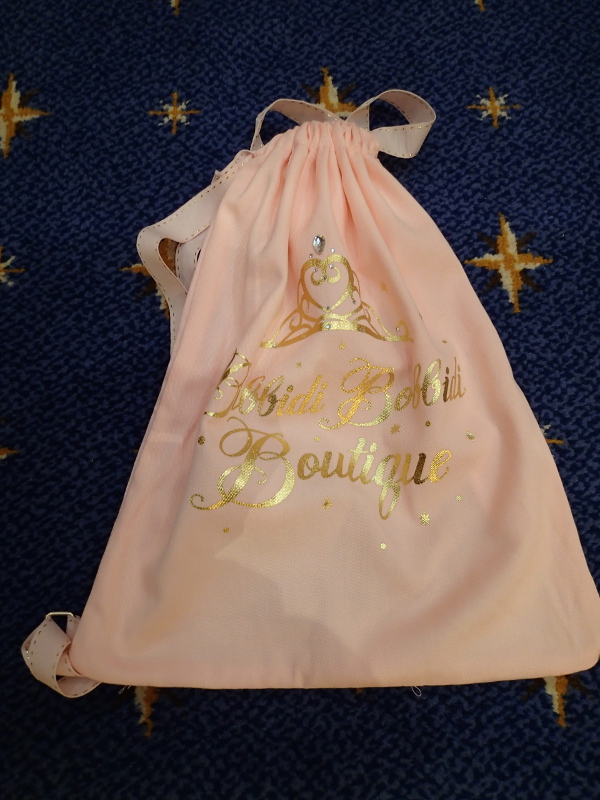 I tried to get some close-up shots of the hairstyle.  They used a net over the bun which I don't think I had seen them use before.  It wasn't as visible as it appears in these photos.  The camera flash made it show up more than it did in real life.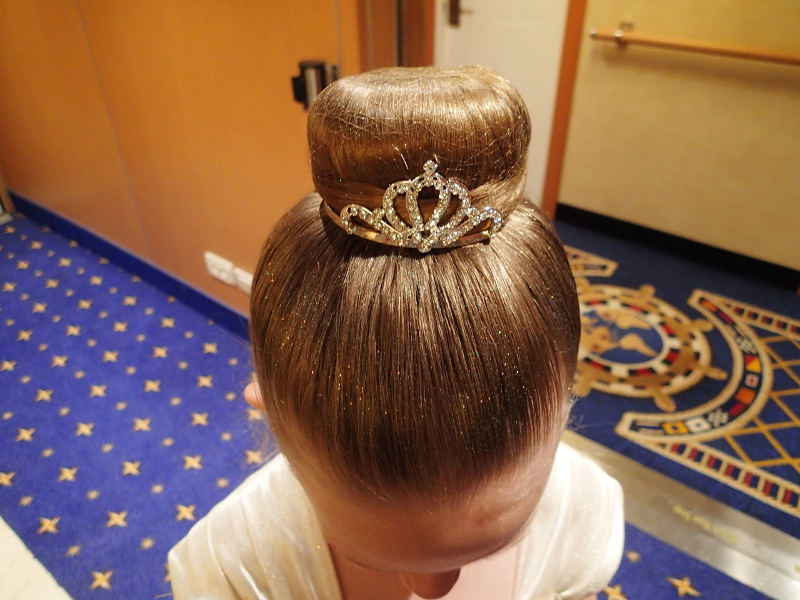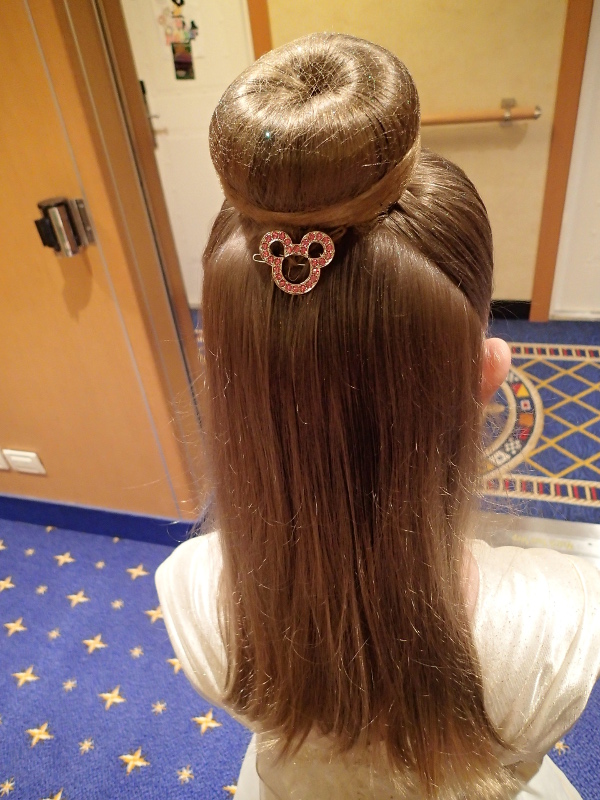 Overall it was a fun experience and my daughter LOVED it!  We'll definitely continue to do it on cruises until she's not interested anymore.
.
As always, don't forget to like me on Facebook (click here) and follow me on Pinterest (click here) and Instagram (click here) for all of the latest Disney Cruise Mom Blog updates!