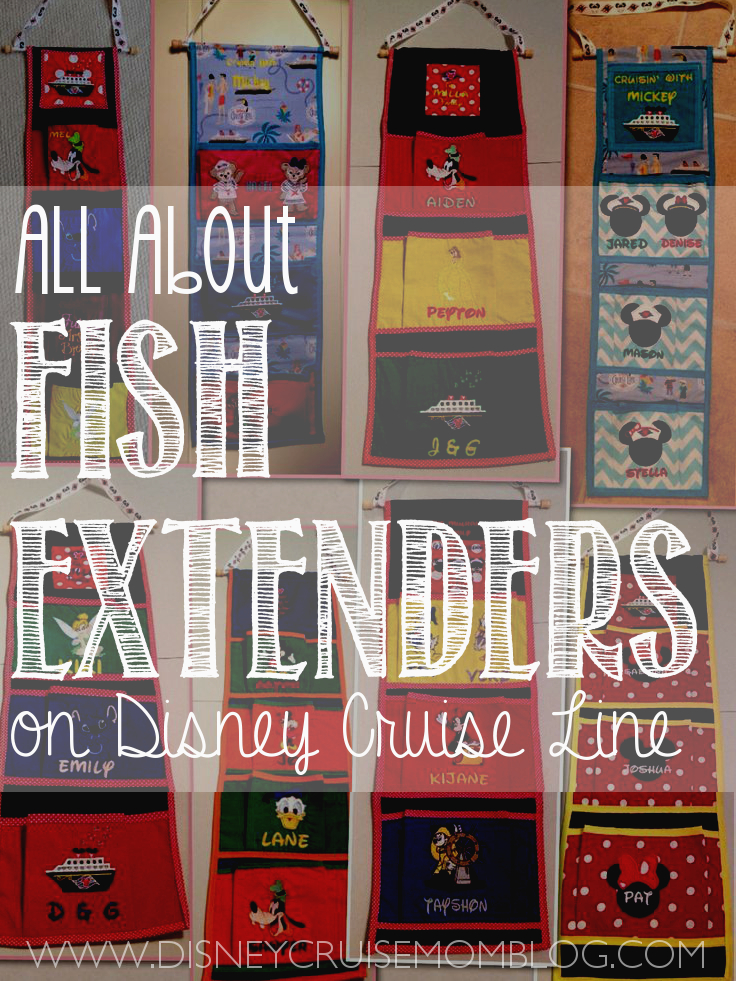 On our first Disney Cruise I noticed that some rooms had these fabric pockets hanging from the metal fish on the wall right next to the door.  When I got home, I did some Googling (seriously, how did we survive without Google?) and discovered that Disney Cruises have a gift exchange program (not sponsored by DCL, but solely organized and run by passengers) called a fish extender exchange.  Here are the basics:
Every room has a metal fish on the wall outside the door like this: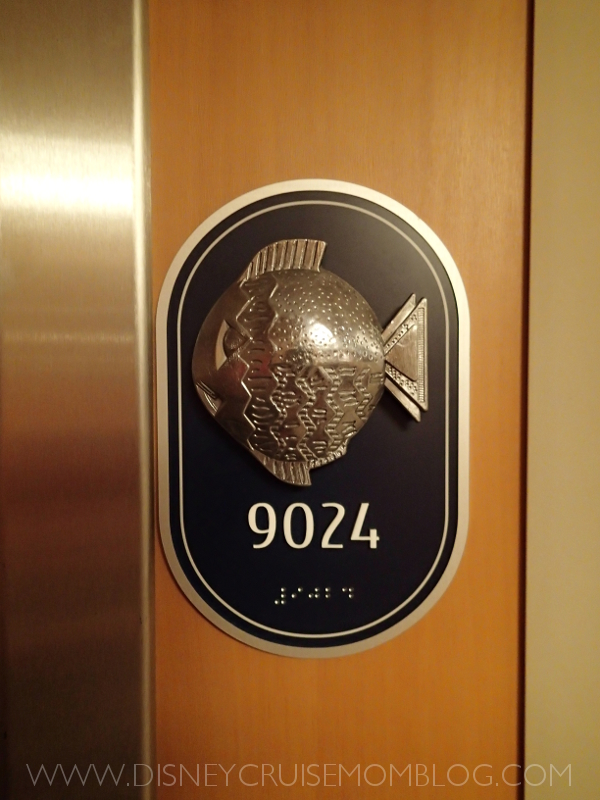 These are used kind of like a mailbox for your room.  Throughout your cruise DCL will place important things for you on it, like excursions tickets, reservation reminders or copies of your account.  If you choose to participate in the exchange, you just make or buy what is called a fish extender to hang from your fish all throughout your cruise.  Fish extenders can be simple or elaborate, home made or purchased.  They usually have a pocket for each family member, but they don't have to.  I have even seen a decorated shopping bag used as a fish extender before.  You can search the internet and find all sorts of ideas.  I have even seen one made out of duct tape before.  I searched Etsy and Pinterest and found the following examples to give you some ideas.  Here are some really nice ones that are sewn & embroidered: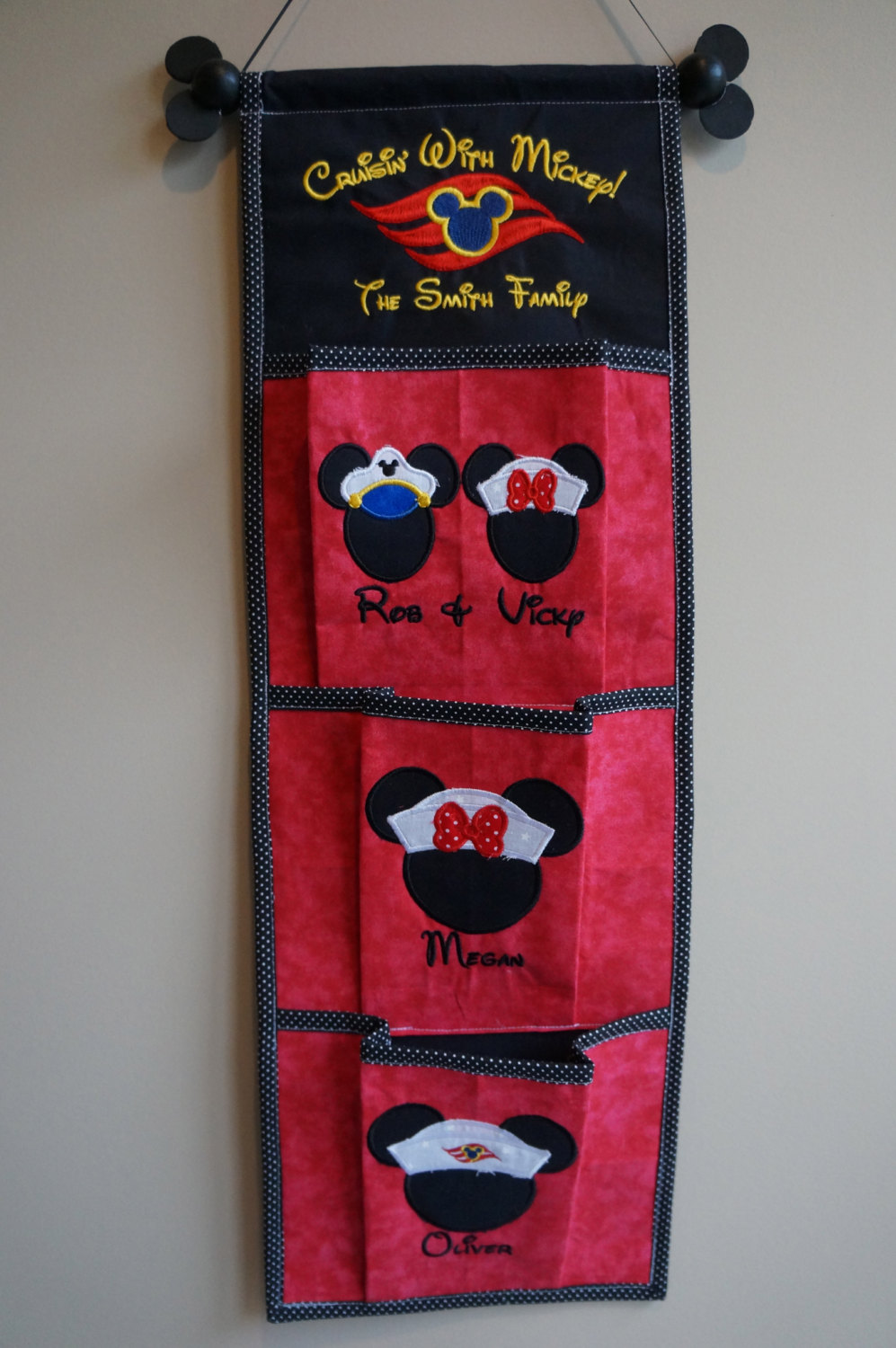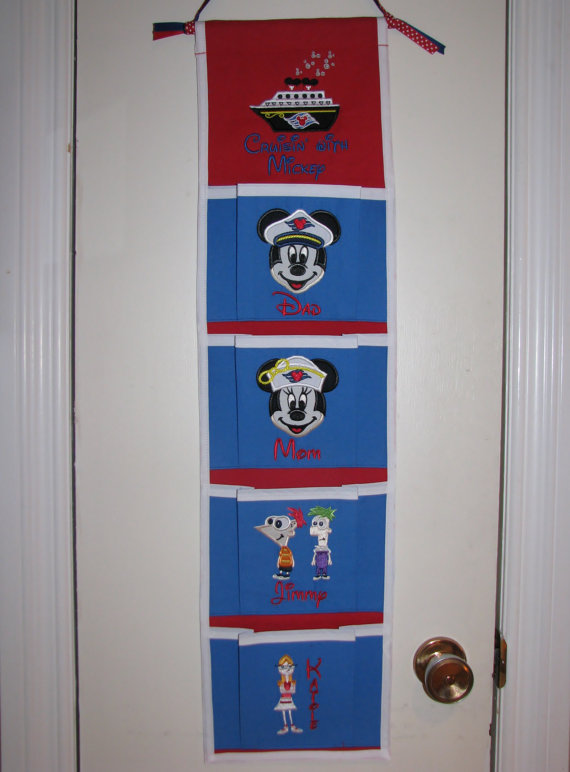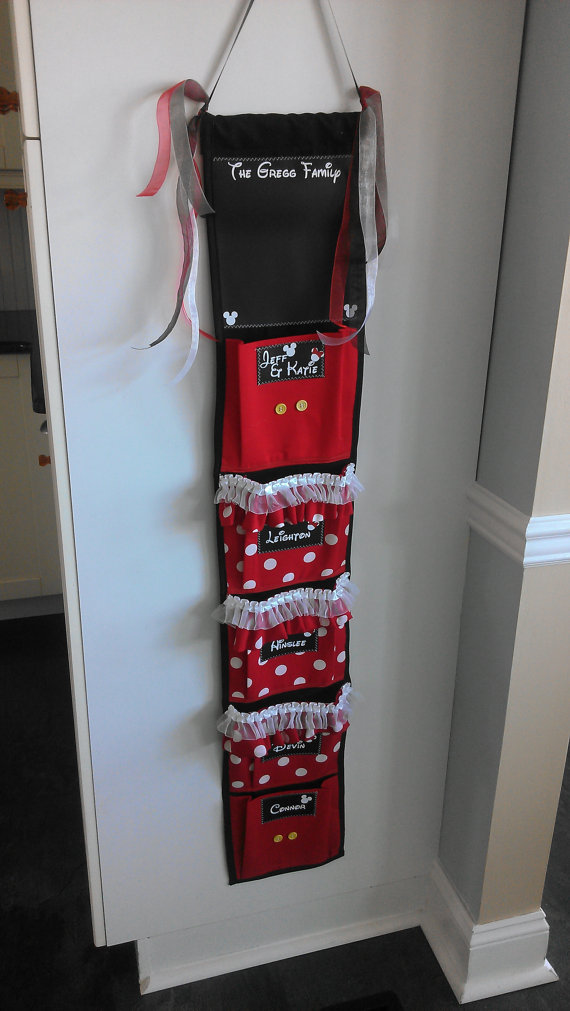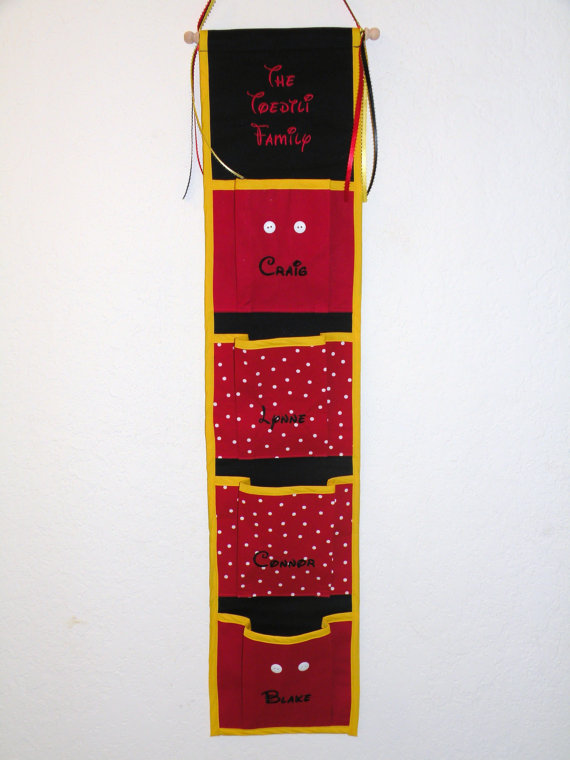 If you don't want to sew, here is one made by gluing bags together with ribbon: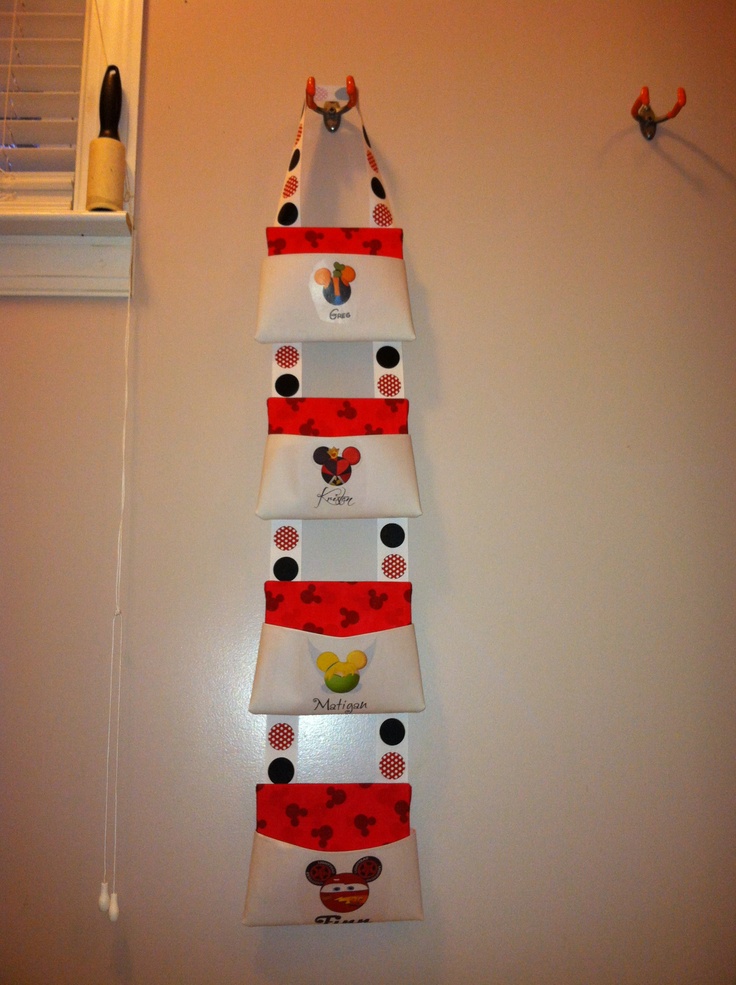 And the same idea but with pencil cases: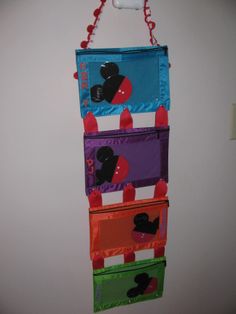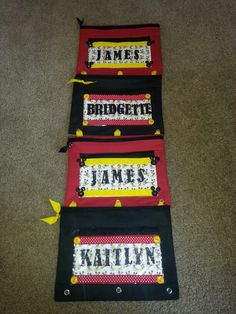 I wish I had taken a picture of the duct tape one I saw because it was really cute.  Each person's pocket was themed after a different Disney character.  I remember there was a Minnie, Buzz Lightyear and Tinkerbell.
Throughout the cruise, the people participating in the exchange will leave little gifts in the pockets of all of the other participants.  Some people leave one gift per family and some leave one gift per person.  It is all up to you.  Gifts are usually Disney or DCL themed and may include things like candy, keychains, small bottles of hand sanitizer, magnets, or something specific to the giver's hometown.  If you want ideas for fish extender gifts, check out Etsy, Pinterest or do a Google search. I even have a Pinterest Board about fish extenders that you can check out here.  Some people get really creative!  Keep in mind that you will have to get all of the gifts to the ship in your luggage, so keep it small and lightweight.
So, now that you know how to get a fish extender and where to hang it, let's talk about how you sign up for the exchange.  Most sailings have a sign up going through either the Disboards cruise meet section (http://www.disboards.com/forums/disney-cruise-meets.85/) or through the Facebook page for the sailing (if there is one).  I suggest checking both places.  There, you can express your interest in participating.  There is usually one or two people from the sailing who have volunteered to coordinate the whole thing, and they will place your name, number of people in your family, and room number on the list.  Once it gets close to the sail date, the coordinator will then distribute the list to all the participants so that you know which rooms to take your gifts to and leave in the pockets.  Sometimes cruises have one large group, and sometimes they break it up into smaller groups within the same sailing so that you don't have to make/bring so many gifts with you.
I have never participated in a fish extender group before simply because I think trying to get the gifts ready beforehand, while I am also trying to pack for the cruise, would just stress me out.  I also don't really have room in our luggage for anything else because we are NOT light packers.  I think it is a cute idea, though, and I know that lots of families have fun with it.
I have really just covered the basics here, but if you want even more information about fish extenders, including lots of great gift ideas, check out this link:
Also, please click here to like my page on Facebook or here to follow me on Pinterest to keep up with all of the latest Disney Cruise Mom updates.