Many of you probably already know about Adventures by Disney all-inclusive tours to destinations all over the world.  If you don't, then check out their website here and prepare yourself for a serious case of both vacation envy and sticker shock.  These are basically fully-guided, land-based tours of areas all over the world where all you have to do is show up, and then you are spoiled with all sorts of amazing, usually private, experiences without having to do any planning or even carry your own luggage.  I have yet to experience one myself, but they are definitely on my wish list and I hope to someday.  For this post, however, I am going to focus on two other types of Adventures by Disney trips, both cruise-related, that many people might not know about:  River Cruise Adventures and Disney Cruise Line Packages.  Both of these are currently only available for European destinations.
River Cruise Adventures
 River Cruise Adventures are relatively new and they came about when ABD joined forces with AmaWaterways, a leader in luxury river cruising in Europe, to create a family-friendly river cruising experience.  ABD does not own their own river cruise boats, instead they teamed up with AmaWaterways and use their ships.  I won't go into a ton of detail because all of the information can be found here on the ABD website, but right now there are 2 different itineraries available, each with a couple of special themed sailings.  Also note that the minimum age for these river cruises is 4, but the suggested age is 8+.  The price includes cruise fare, transfers to/from the airport, all gratuities, wifi onboard, excursions in each port of call (you have several to choose from in each port), and most, but not all, meals.  It also includes wine and beer during scheduled meals in the ship's dining room.  The price does not include air fare or accommodations before/after the cruise.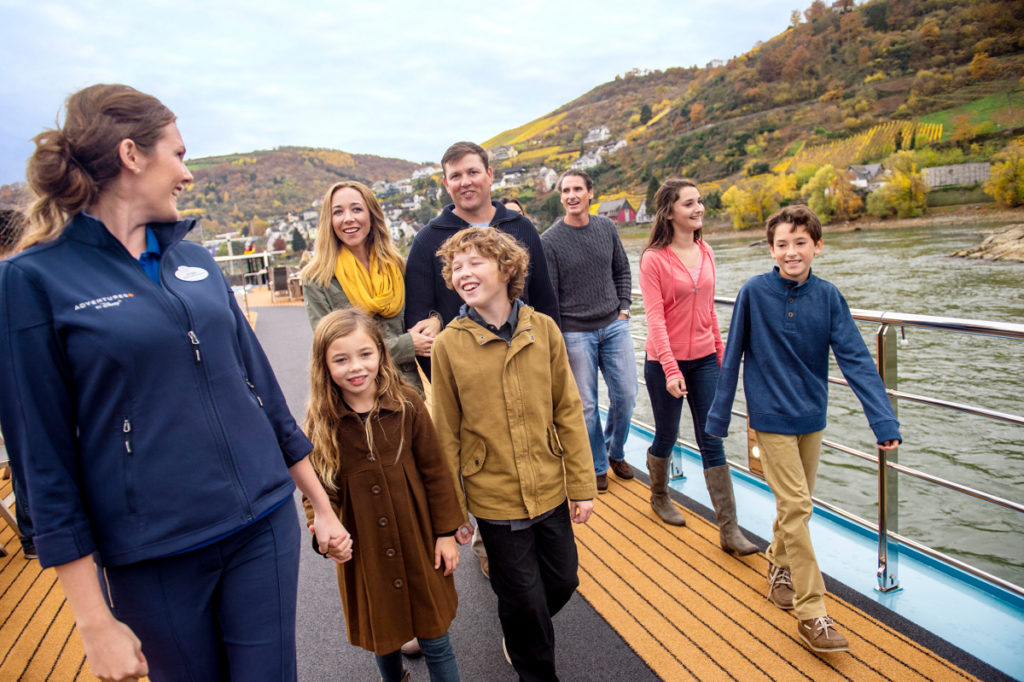 One of the options is a Rhine River cruise, a 7 night sailing that begins in Basel, Switzerland and ends in Amsterdam.  Ports visited on this itinerary are Basel, Strasbourg (France), Mannheim (Germany), Rudesheim (Germany), Cologne (Germany), and Amsterdam.  There are 2 themed sailings on this itinerary, a special Food & Wine sailing (ages 18+) which has 2 sail dates in September/October 2018, and a Holiday sailing in December of 2017.  I urge you to read about the port adventure options here because they sound incredible!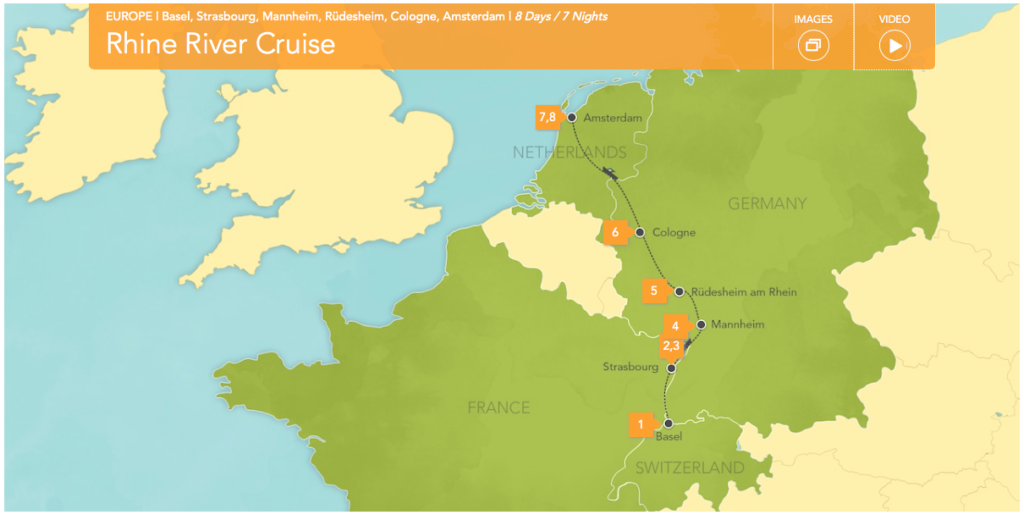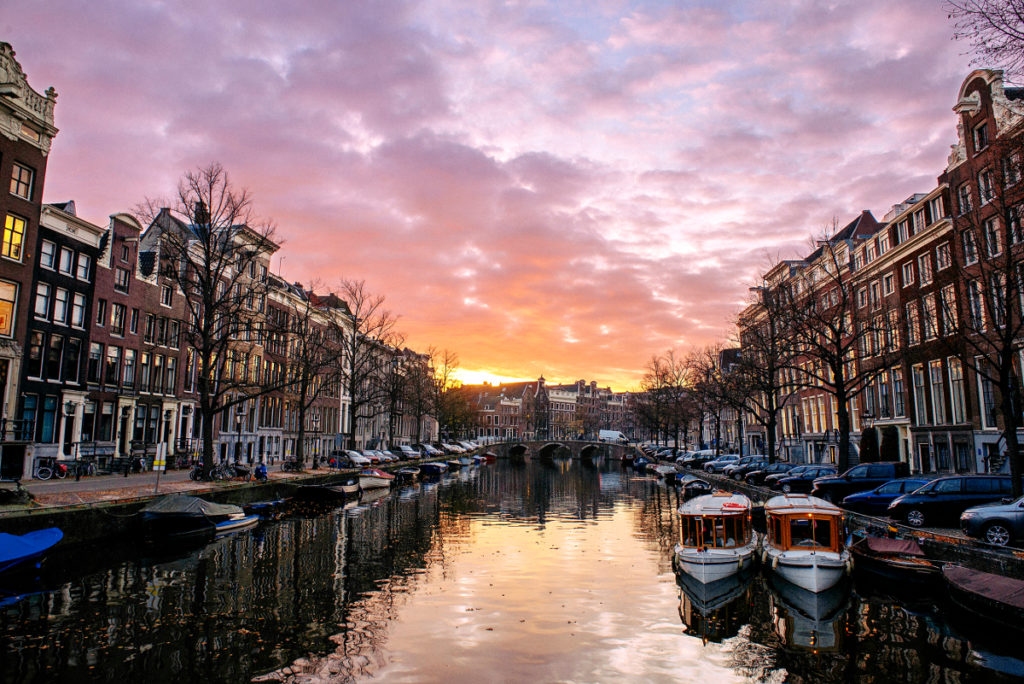 The other option is a Danube River cruise, a 7 night sailing that begins and ends in either Munich or Budapest, depending on the sail date and if you are sailing east or west.  Ports visited on this itinerary are Vilshofen (Germany), Passau (Germany), Linz/Salzburg (Austria), Melk (Austria), Vienna (Austria), Bratislava (Slovakia), and Budapest (Hungary).  There are also 2 themed sailings on this itinerary, a special Oktoberfest sailing (adults only) which sails in September/October 2018, and a Holiday sailing which is available in both December 2017 and December 2018.  You can read about the port adventure options for these sailings here.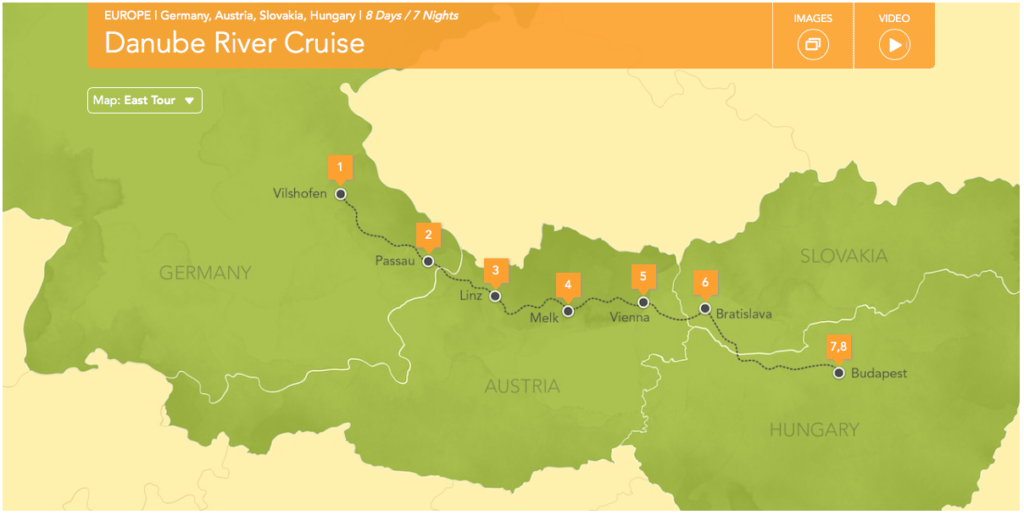 On these river cruises, all port adventures are included in the price.  From what I understand, there are several choices for each port and you make your selections after you board the ship on the first day.  Each sailing has 8 Adventure Guides onboard who lead the port adventures and onboard activities.  The ship also provides bicycles, at no extra cost, in each port for those guests who wish to use them to explore on their own.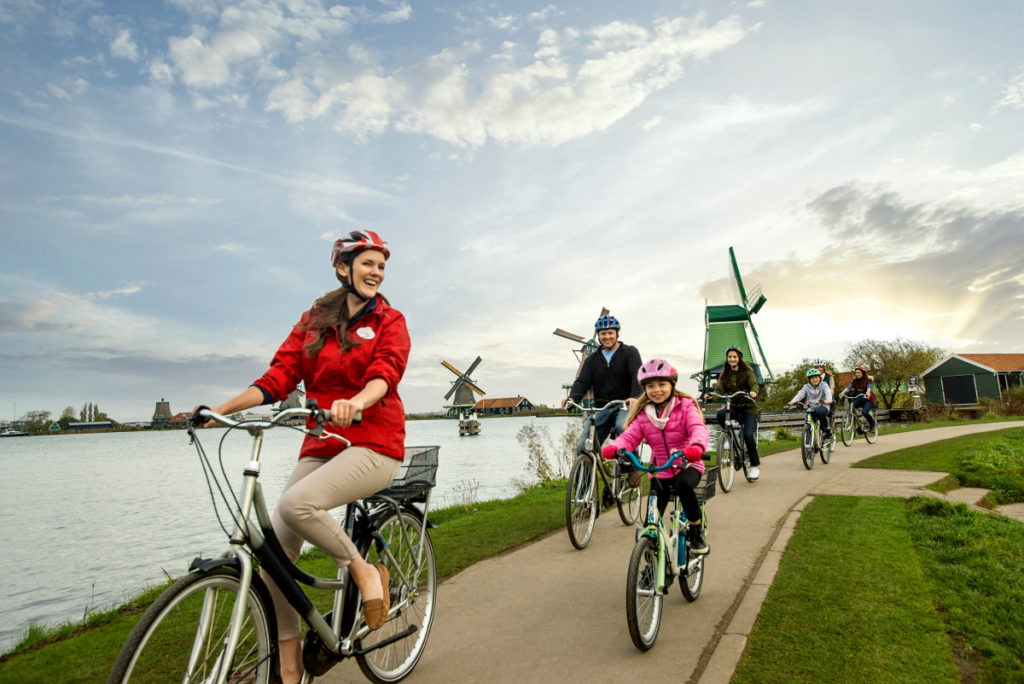 *****
Disney Cruise Line Packages

This is something that I did not even realize existed until somewhat recently, probably because I have never had a European cruise on my radar (waiting until the kids get older) and thus have not done a lot of research on them.  These are packages that you can purchase for some Mediterranean & Northern European DCL sailings that include exclusive port adventures in each port.  You are basically buying a pre-determined group of port adventures where Adventure Guides host special Adventures by Disney guided experiences in every port.  You don't get to choose what you do in each port, but you also don't have to plan anything – you just show up all of the details are taken care of for you.  Some of the port adventures include VIP experiences and special opportunities that are only offered to these groups, and of course they all include the services of the very knowledgable and well-train ABD Adventure Guides.  While I am an ultra-planner and think that planning is half the fun, I admit that this does appeal to me and I would probably jump at the chance to experience this if the budget allowed.  You can read more details about these packages and see prices here.
There is one other option available for some DCL sailings in Europe, and that is the DCL extensions.  These are shorter, 3 night Adventures by Disney tours of a city designed to take place at the beginning of a DCL sailing.  You fly in a few days early and explore the city with your Adventure Guides before being delivered to your cruise ship.  Right now, they are offered in Barcelona, before some Mediterranean sailings, and in Copenhagen, before some Northern European sailings.  They are called "Short Escapes", and you can read all about the Barcelona one here and the Copenhagen one here, or by clicking the images below.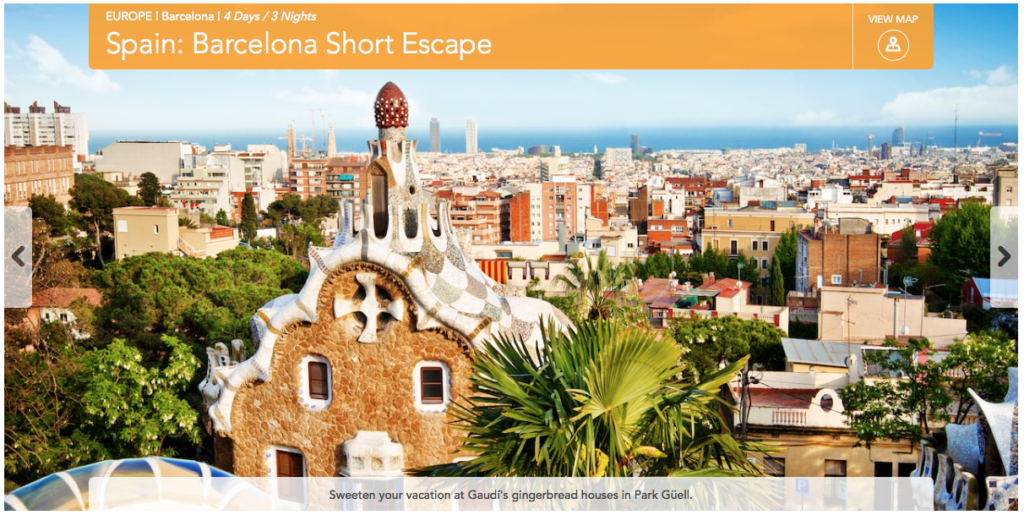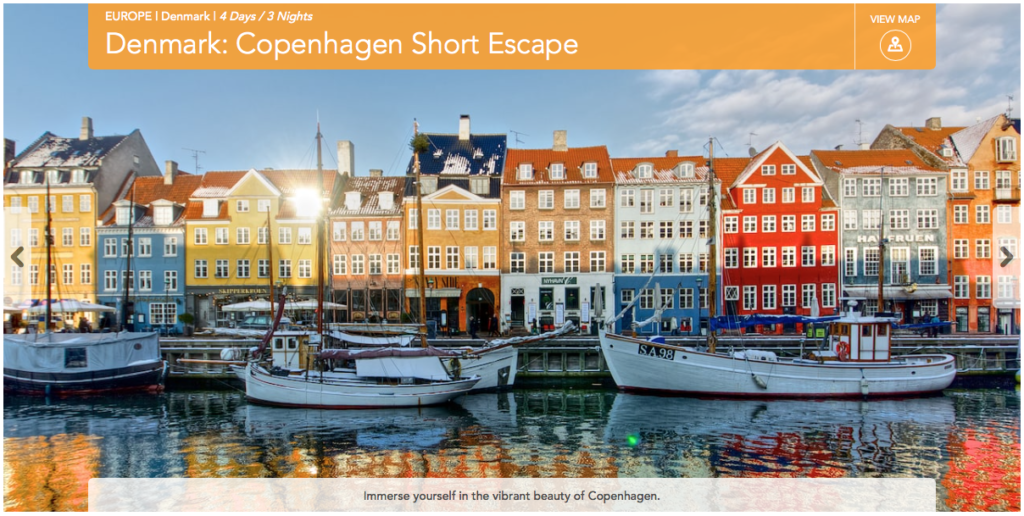 .
This post was sponsored by Coleen Bolton, owner of Pop Culture Vacations and Stress Free Cruising, full service travel agencies that can help you plan any vacation.  Coleen has been on several Adventures by Disney trips herself, and has to say about them: "An Adventures by Disney trip made me feel like I was a VIP during the whole vacation.  The hotels are beyond amazing and getting to do things that no one else can do and not having to stand in line for anything makes you feel like royalty.  The Adventures by Disney paddle of power really does work magic!"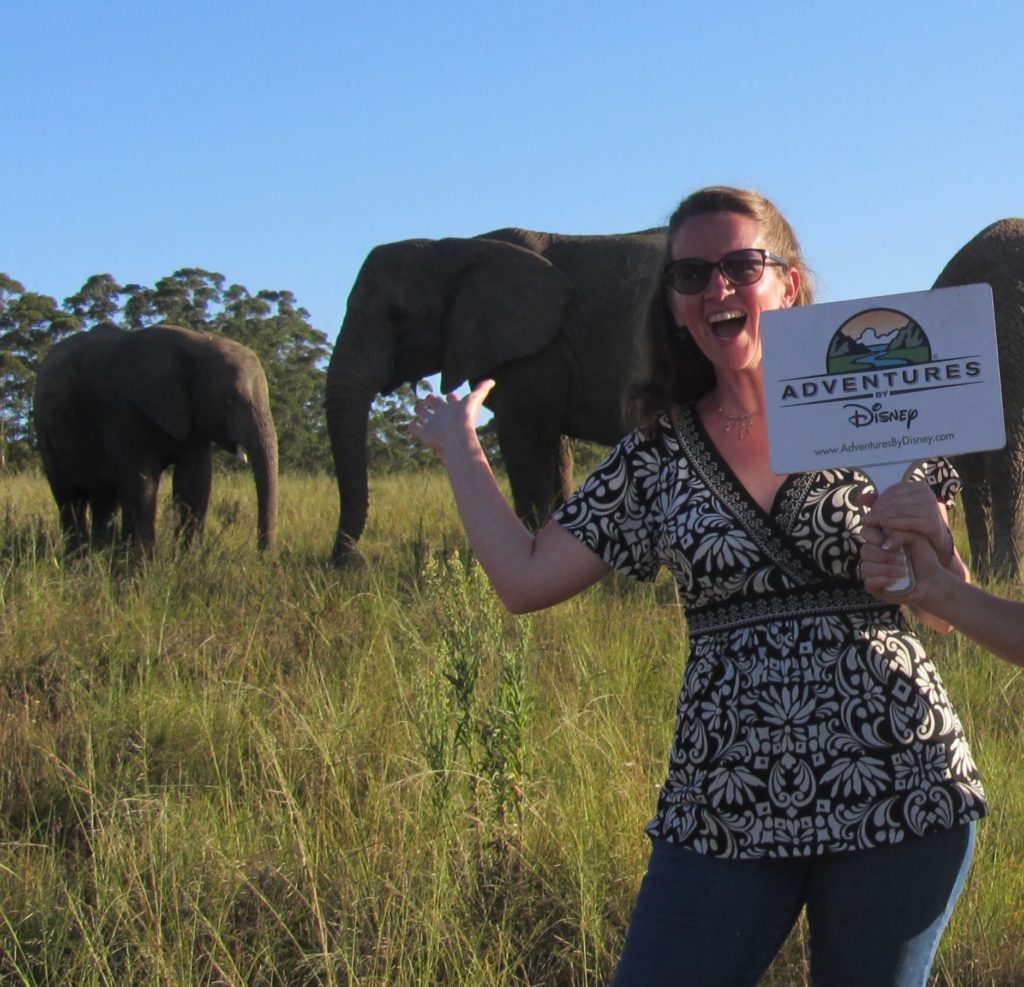 If you would like Coleen's expertise in helping you book one of the vacations above, or any other vacation for that matter, you can contact her at either info@popculturevacations.com (877-335-6893) or coleen@stressfreecruising.com (877-798-0322).  Here is a little bit about Coleen:
"Coleen took her first Disney Cruise in 2001 and that is when she realized her calling was to become a travel agent.  Now

16 years later

she still loves helping others make magical memories!  Over the years Coleen has sailed on many Disney Cruises, trying out all 4 ships and various itineraries.  Coleen won what she considers the best prize ever when she won a spot on the Disney Dream Christening event!  
After many years being affiliated with someone else's agency Coleen decided it was time to take the next step in her career and go off on her own and that is when Pop Vacations and Stress Free Cruising were born.  The Pop Vacations side of the agency specializes in vacations with a Pop Culture theme such as Theme Parks or tours to places you have seen in your favorite movies and TV shows.  The Stress Free Cruising side of the agency specializes in all things cruise.  Coleen and her team of agents are always happy to share their travel passion and expertise with each client to help them find the perfect vacation.   They are there for their clients through every step of the way and always stay on top of the newest offers to be sure their clients get the best price.  There are no fees to book with Coleen and each client also receives a gift for booking.  Coleen is also a big believer in giving back and each month chooses a charity to donate to so your booking with Coleen also helps others."
.
As always, don't forget to like me on Facebook (click here) and follow me on Pinterest (click here) and Instagram (click here) for all of the latest Disney Cruise Mom Blog updates!