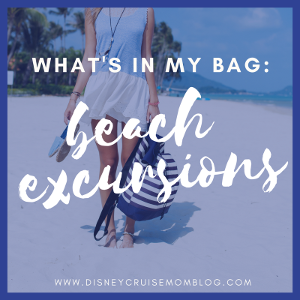 I recently asked my readers for suggestions for blog posts and several of you asked about what I pack in my bag for a beach excursion.  I probably don't pack the exact same thing every time, but I do have some essentials that I always bring.  Whenever you see red text, it is a link for more information on the item.
First, let me tell you about what type of bags we use.  Now that my kids are older, they each carry their own backpack and thankfully my pack mule days are over.  My husband also brings a backpack, and I bring my KYSS lockable bag which you can see on the left in the photo below.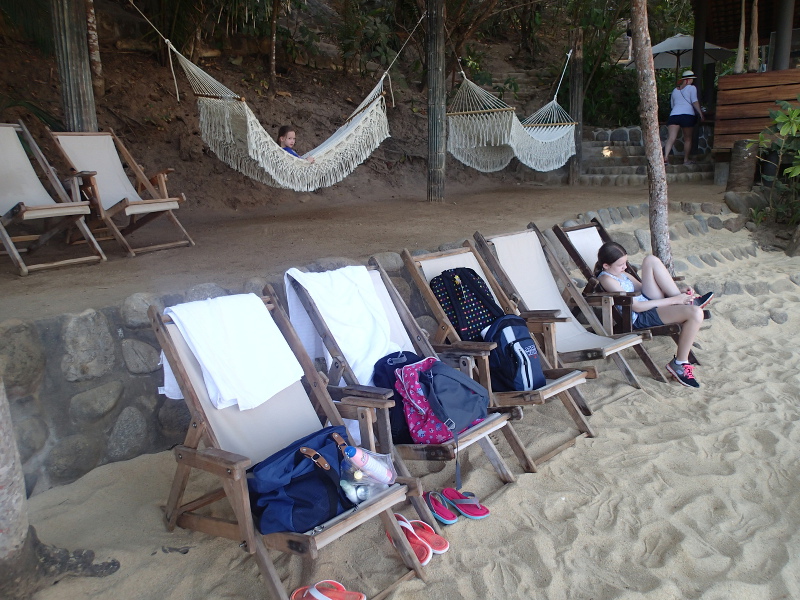 Sometimes I feel the need to use the lock and sometimes I don't, but even if I don't, it is still a good beach bag.  There are also lockable bags available on Amazon (click here to see lots of different options).  We don't typically pack each person's stuff inside the bag they are carrying, but just spread our stuff out amongst all of the bags so that none of them are too heavy.
Now, onto the contents of the bags, in no particular order.
Sunscreen
My favorite is Sun Bum.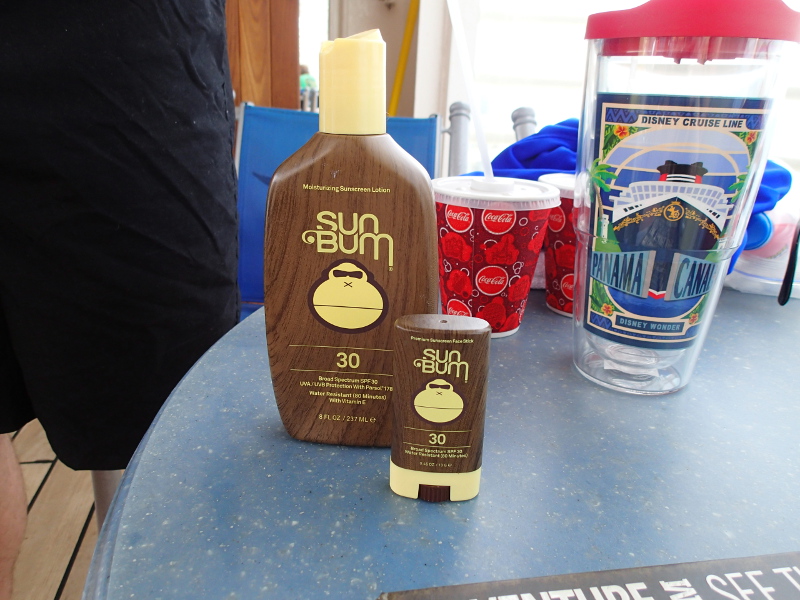 Bug Spray
If visiting an area prone to mosquito-borne illnesses, I bring along a travel-size container of bug spray.
 My Waterproof Camera
You can read all about my favorite waterproof camera here.  If you don't have a waterproof camera, you can use a waterproof case for your phone.  I also label my camera strap with a piece of masking tape on which I write my cell number, ship name and room number.  Hopefully if I ever lose my camera then some kind soul could at least attempt to get it back to me.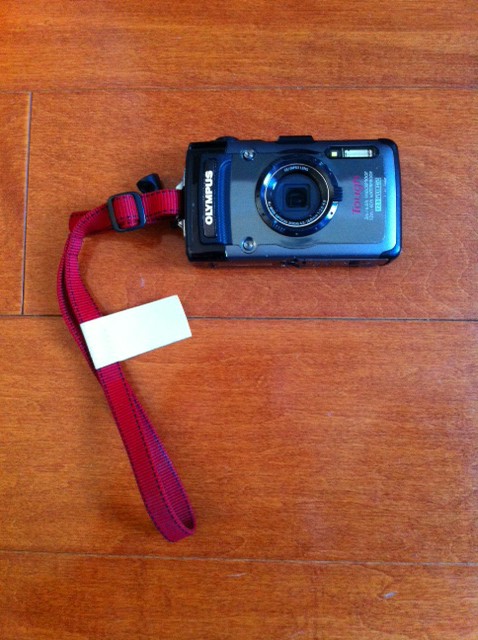 Float Strap for Camera
Having your camera sink to the bottom of the ocean would not make for a very magical vacation.  Use a float strap like these to keep it on the surface.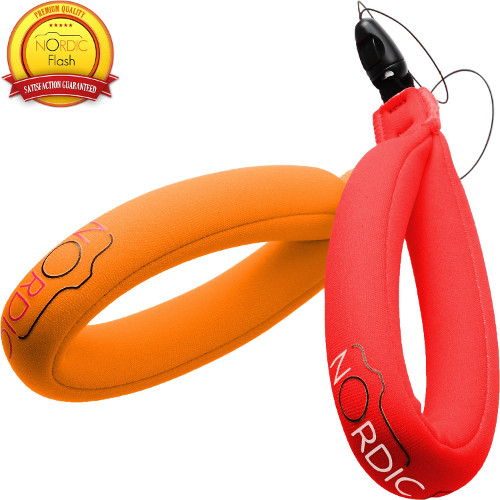 Key to the World Card
This is your room key/charging card and every person (even kids) must have it to leave and return to the ship.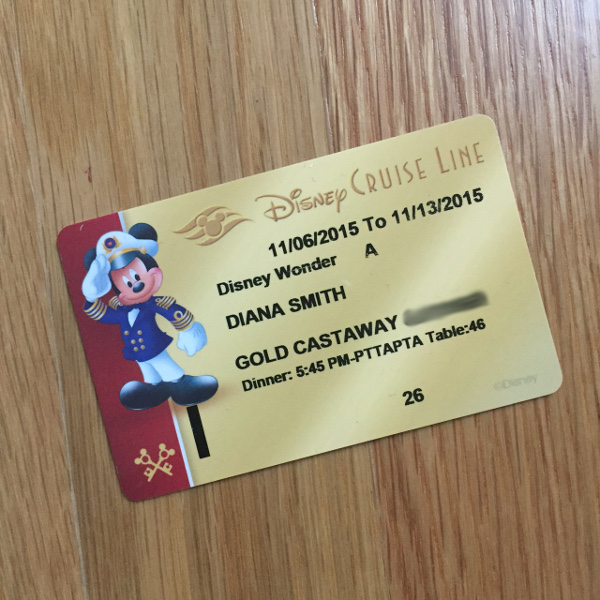 Photo ID
Everyone age 18 and over must have a photo ID, in addition to their Key to the World card, to return to the ship.  Most people use a drivers license.
Cell Phone and Charger
I take this in case of an emergency, or in case I find wifi on shore.
Portable Power Bank
My phone battery always seems to die at the most inopportune time, so I throw one of these in my bag as well.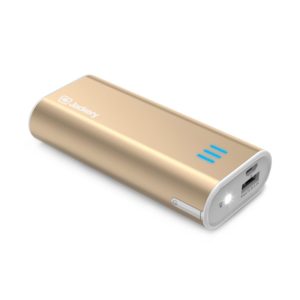 Daily Navigator
I always put a copy of the daily navigator in my bag.  This has the name and phone number of the ship's agent in the port, in case of an emergency.  It's in very small print near the bottom.  The cruise director will always recommend that you have this with you when you leave the ship.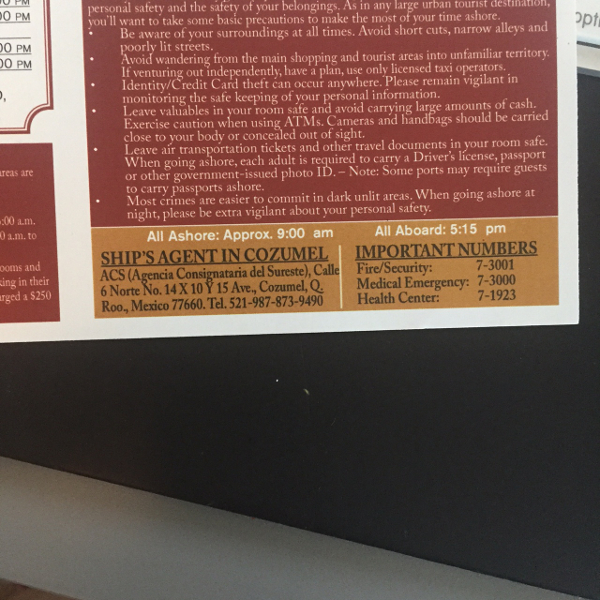 Cash
I try not to use credit cards in foreign ports if I can avoid it.  I research ahead of time and estimate how much cash I will need for everything we have planned to do.  Then, I add a little bit extra just in case.  Every port that we have visited in the Caribbean/Mexico/Bahamas accepts US dollars.
Jellyfish Sting Relief
This stuff was added to my list after our run-in with a jellyfish in Grand Cayman.  I haven't needed it since, but I will always bring it because when you need it, you need it.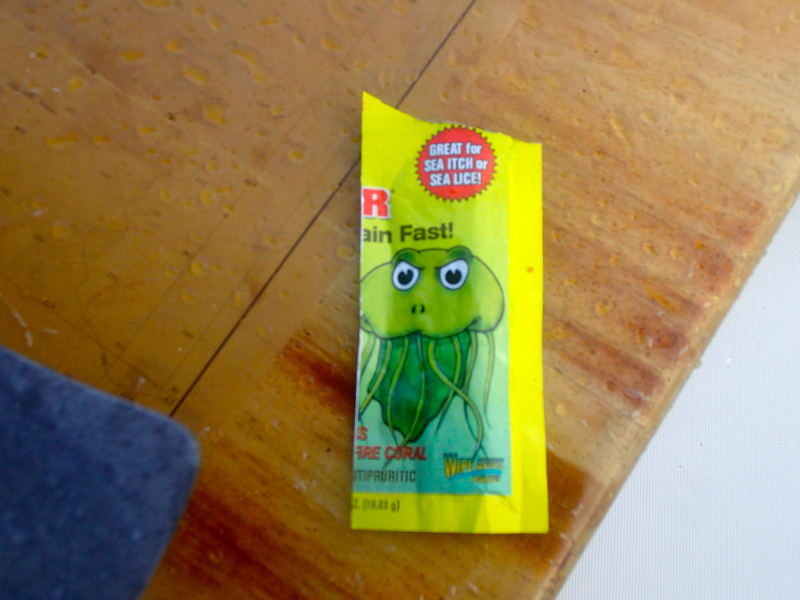 Hair Brush
Since I have 3 daughters with long hair, I don't go anywhere without a hair brush.  Wet Brush is our favorite for brushing through long, wet hair.

Goggles for the Kids
Bling 20 goggles are their current favorite – they are SO cute!  They have styles for boys as well.
Towels from the Ship
We bring 1-2 per person, depending on what we can fit in our bags.  They will be handing them out as you leave the ship, so no need to go up to the pool to get them.  Please bring them back!
Sunglasses
I don't bring my expensive sunglasses off the ship.  Heck, sometimes I don't even bring them on the vacation.  I bring a cheap pair so that I don't worry about them getting lost, stolen or broken.
Travel Booster Seat
If traveling by car, I bring one along for our youngest. Both Bubble Bum and Mifold are great for travel.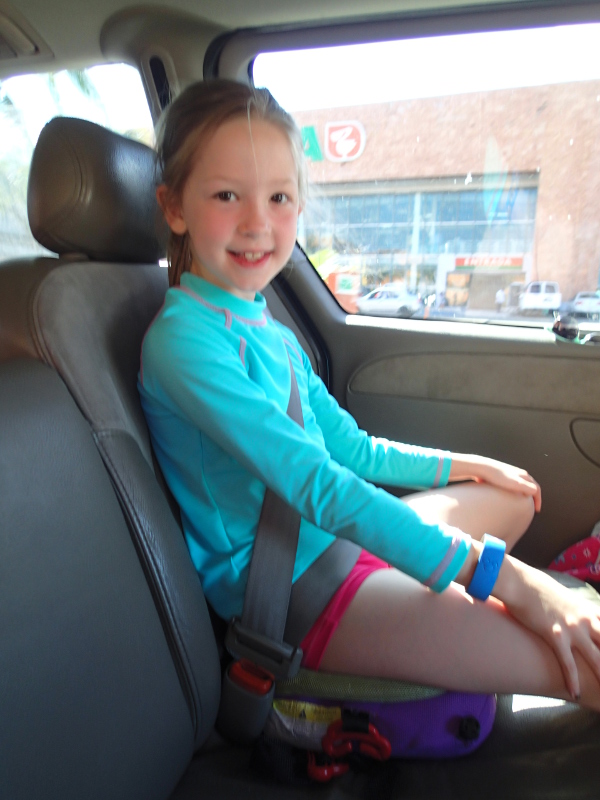 Water Bottle
You can bring your own water bottle from home and fill it on the ship, or buy bottled water on the ship.  I have also takes the free bottled water that they hand out at the DVC presentation onboard and saved it or refilled it for excursions.  Either way, we try to bring 1 bottle per person.
Prepackaged Snacks
If your kids are picky eaters like mine, then prepackaged snacks can be a life saver in foreign ports.  Remember, all food taken off/on the ship in ports MUST be prepackaged and factory sealed.  They do check and some ports have steep fines for breaking this rule.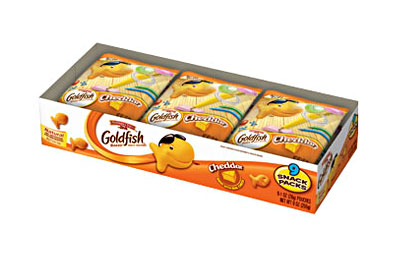 Waterproof Watch
Before our first cruise, I bought a cheap waterproof watch like this one and have taken it on every excursion so far.  Keeping track of the time is kind of a big deal when you're off the ship, and if I'm on a boat or in the water, I can't use my phone to check the time.  Before you leave the ship, double check that your watch matches the ship's time.  Time changes sometimes happen onboard and you don't want that to cause you to miss the ship!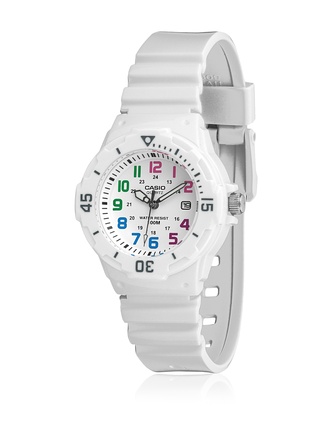 Water Shoes
If I think they're needed for whatever activity we'll be doing, I bring along water shoes.  I also bring along an extra plastic bag or two (the ones from the gift shop work great) to put the wet/sandy shoes in later.
Medications
Because some of my kids have inhalers and epi-pens, I bring along a small ziploc bag with a few medications.  I typically include small amounts of tylenol, benadryl, immodium, and a few bandaids.
The Great Passport Debate
If you ask onboard, DCL crew members will tell you to leave your passports in your room safe when you leave the ship while in port (except for a few specific circumstances in Alaska and Europe where you MUST bring your passport for certain excursions).  I don't know this for sure, but I think the reasoning is that it is much more likely that your passport(s) would be lost or stolen then for there to be some type of emergency that would require you to fly out of the port.  And, if an emergency did happen, you could call the ship's agent and DCL would get your passports out of your room safe for you an into the hands of the ship's agent.  That being said, there are some people who would never set foot on foreign soil without their passport on them.  It is a personal decision.  We have always kept ours in our room safe.  You can read more about passport requirements here.
.
As always, don't forget to like me on Facebook (click here) and follow me on Pinterest (click here) and Instagram (click here) for all of the latest Disney Cruise Mom Blog updates!
.
This post contains affiliate links, which means that if you make a purchase through my links, the seller will pay me a small commission for it at no additional cost to you. I am grateful for your support of this site in this way, so thank you!