This is Disney Wonder stateroom 7128 which is a category 7A Deluxe Oceanview Stateroom with Navigator's Verandah.  It is on deck 7 aft on the port side of the ship.  It sleeps 3 people and has the split bath configuration.  I only have 1 photo of the room, but the thing most people want to see for this room is the navigator's verandah.  Because the verandah is enclosed with a round opening and solid wall at the bottom, this room category is cheaper than a standard verandah room.  These photos were taken in September 2015.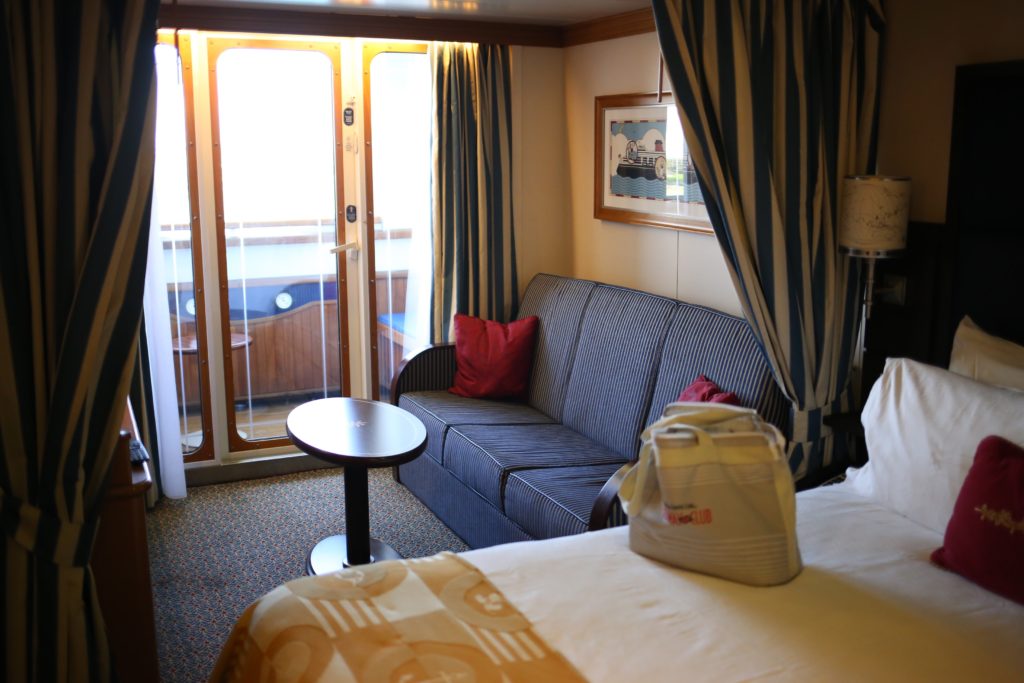 I found this photo online (same room category, but likely not same room) which gives a good perspective of the navigator's verandah: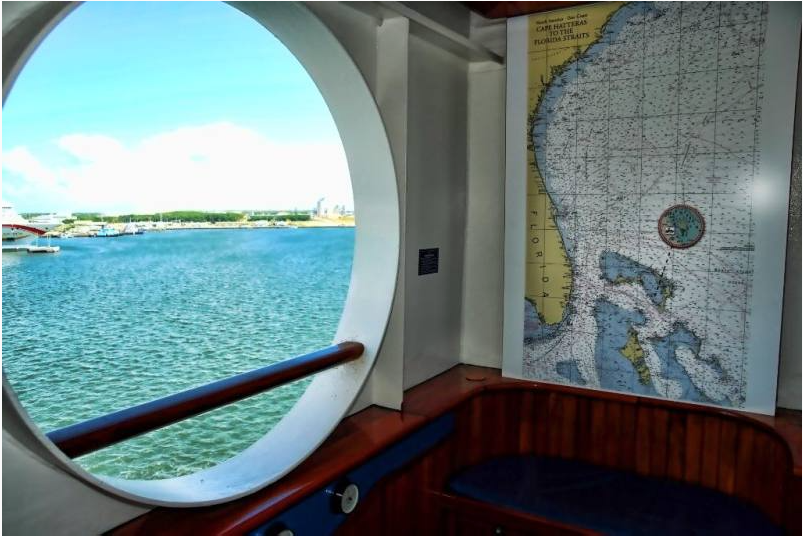 The verandah has some fun details: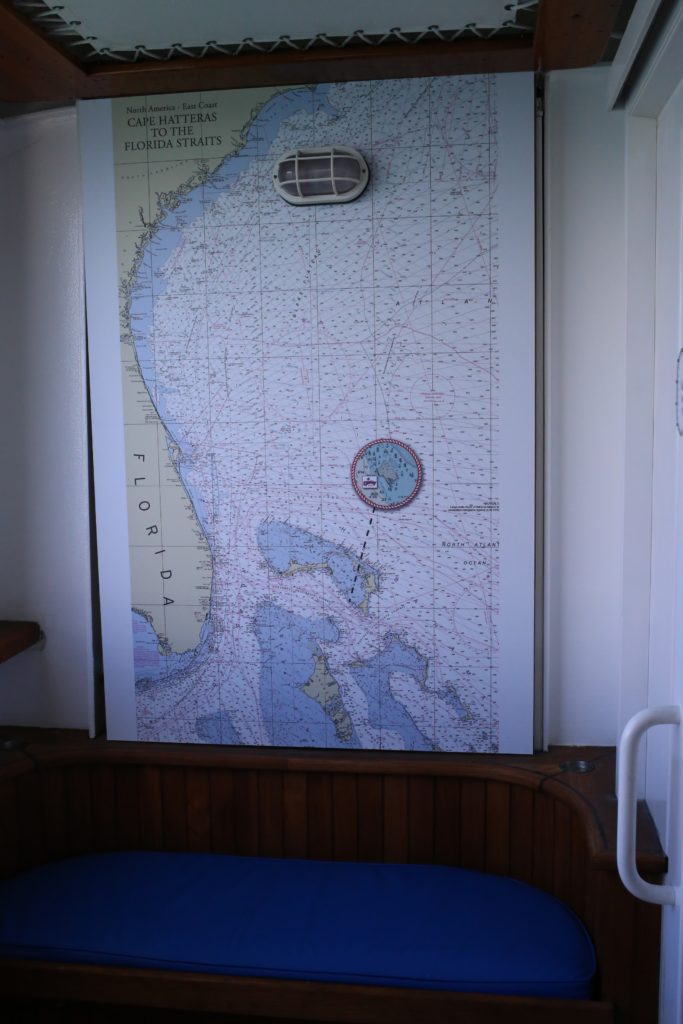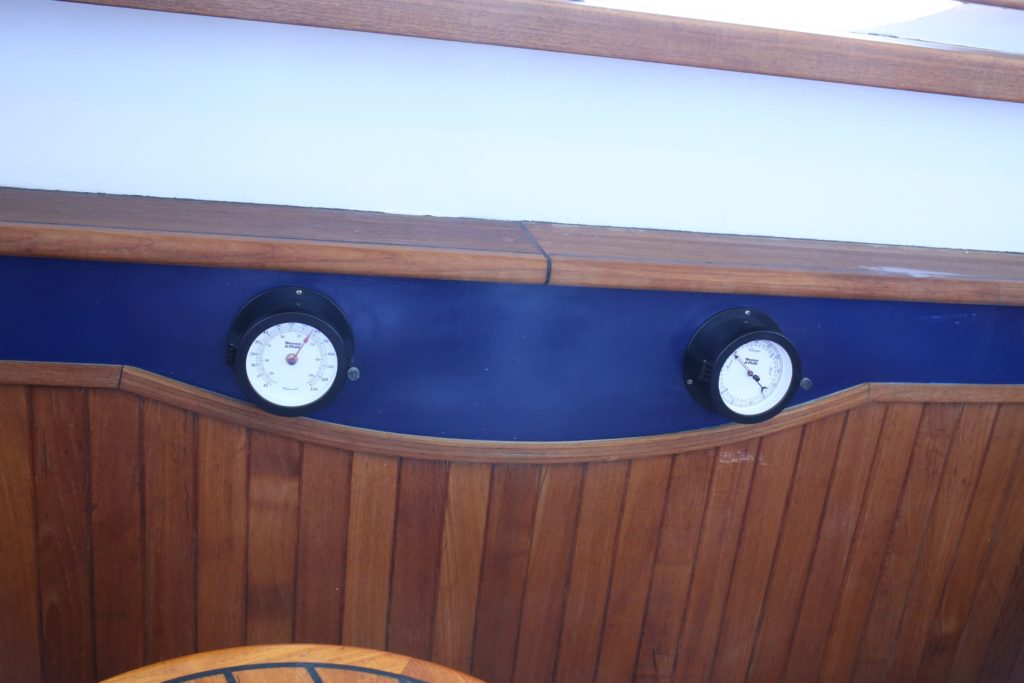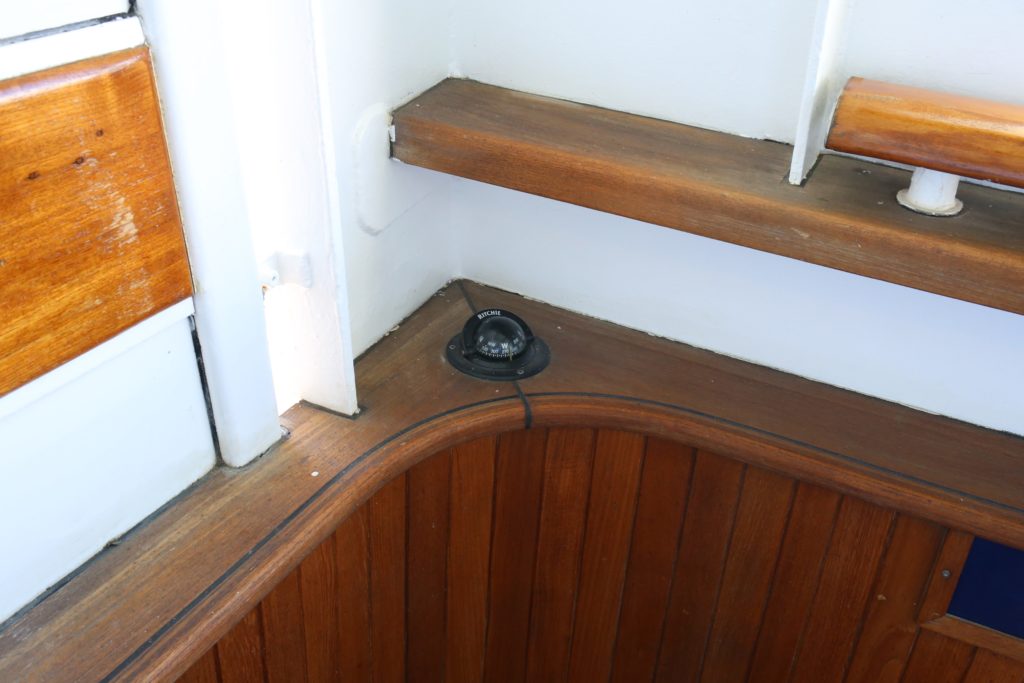 I also found a video tour of the room next door, 7126, on Youtube which shows quite a bit of detail of both the room and verandah.  Room 7126 is identical to room 7128, only a mirror image.  Keep in mind, though, that the staterooms on the Wonder have been refurbished since this video was taken.  Most, if not all, of the furnishings have been upgraded and modernized, although the bathrooms look pretty much the same.  The trunk at the foot of the bed is now a set of built in drawers, and the TV is now an adjustable flat screen.  The bedding is different as well.
.
A huge thanks to Brad for sending me these photos! If you have photos of a stateroom that you would like to share, please email them to me at disneycruisemomblog@gmail.com.
You can see my other stateroom reviews here.
As always, don't forget to like me on Facebook (click here) and follow me on Pinterest (click here) for all of the latest Disney Cruise Mom Blog updates!